Chickpea Brownies are a real treat for those who are looking for a high protein vegan dessert. Not only high protein but also an oil-free and gluten-free vegan dessert. What else you can expect from a healthy dessert?
Chickpea Brownies are crispy from the top and got an amazing gooey fudge-like center. They got an amazing nut butter taste to make it richer and believe me, you can never guess that these beauties got chickpea like an ingredient in it.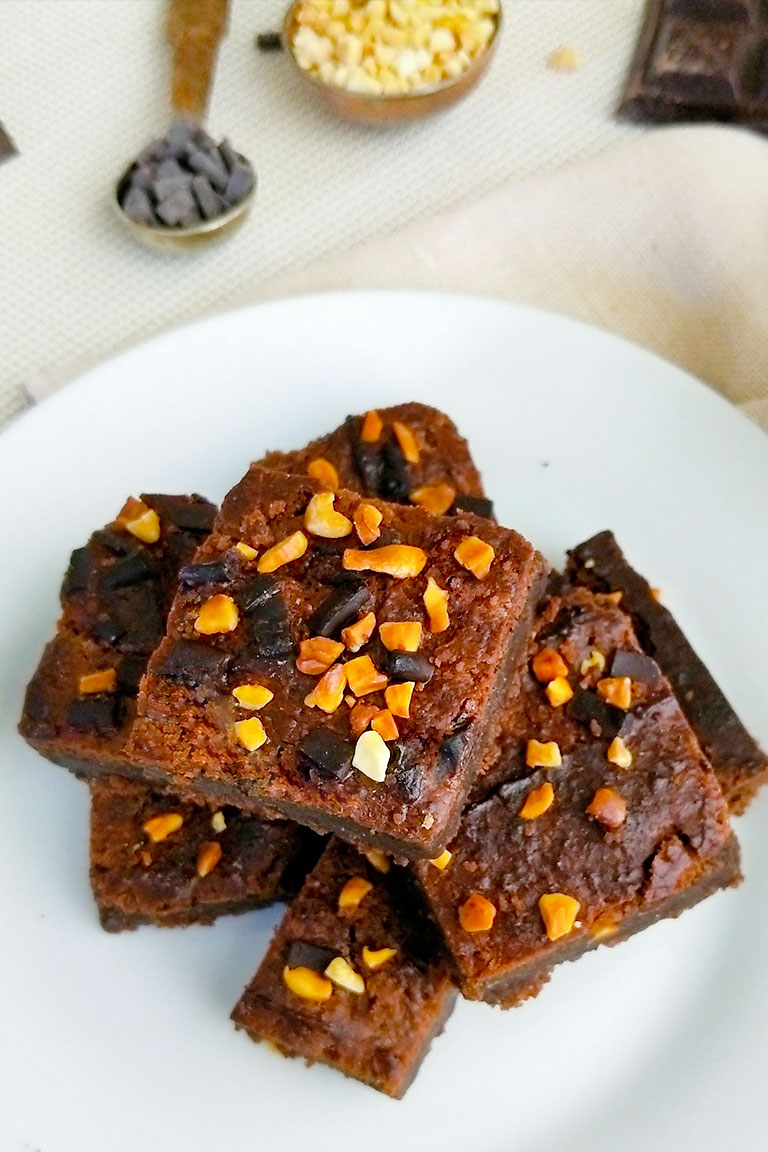 I am a big-time, truly chocoholic and tried lots of different vegan desserts recipe, this one by far is the most delicious one I found. They are so dense and chewy, and you can have a NO sugar added version by simply substituting sugar with dates or maple syrup.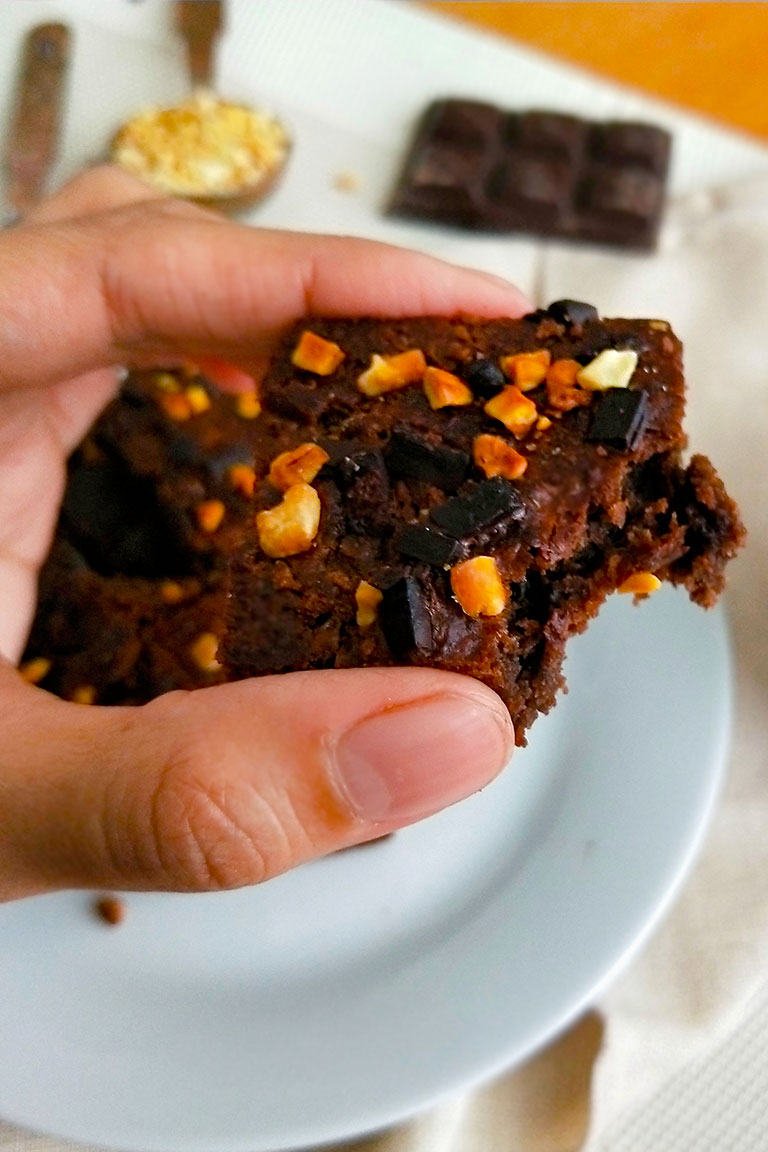 These yummy treats are high in protein, gluten-free, oil-free, and vegan. I just made these brownies & was pleasantly surprised how incredibly delicious they were. My husband and kids also loved them, and I am sure you would too.
Chickpea Brownies Video Recipe: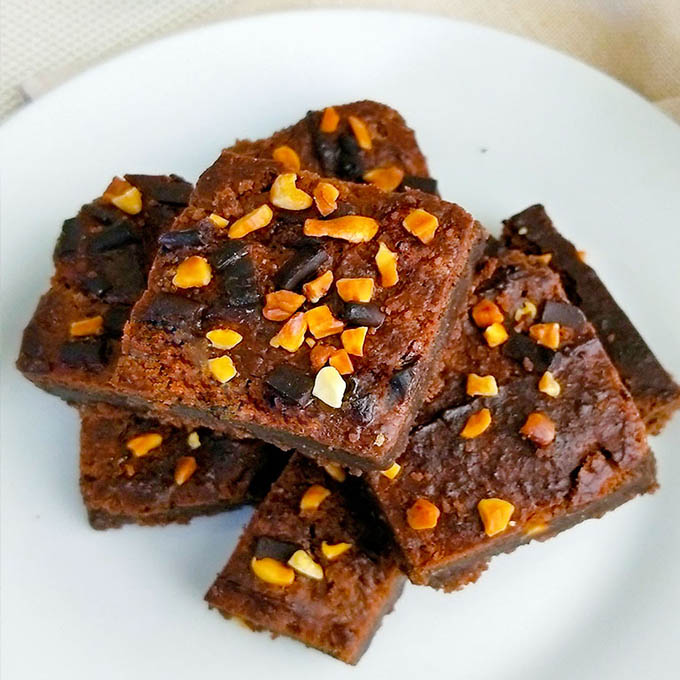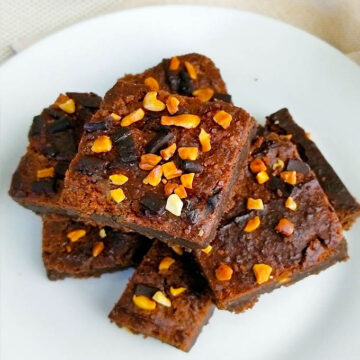 CHICKPEA BROWNIES
Ingredients
1

can

Chickpea

15 oz

½

cup

Peanut Butter

1

cup

Raw sugar

1

tsp

Baking Powder

2

tbsp

Cocoa Powder

1

tbsp

Vanilla Essence

2

tbsp

Almond Meal

½

cup

Almond Milk
Instructions
Preheat the oven at 350 F.

Lines an 8×8 pan brownie pan with parchment paper.

Wash and strain chickpeas, in a blender, add chickpeas, peanut butter, sugar, baking powder,
vanilla essence, almond meal, and almond milk and blend them all together.

Continue to process, scraping down sides as needed until smooth. Once creamy and smooth, take off the lid.

Transfer the batter to the parchment-lined brownie pan and sprinkle some chopped peanuts chocolate chips.

Bake for about 25 to 30 minutes on 350 F. Let it cool, slice and serve.
Video