Wondering what's vegan at Denny's?
Whether you're a breakfast buff or dinner enthusiast, Denny's has something for every plant-based palate. From clever swaps to custom creations, embark on a tasty adventure with Vegan Options at Denny's. 
Jump to:
All Information is gathered from Denny's website and Allergen Guide.
Denny's: An American Dining Icon
Denny's is a popular American diner-style restaurant chain known for its casual dining experience and 24-hour service. Established in 1953, Denny's has become a staple in the United States, offering a diverse menu that includes breakfast, lunch, and dinner options. The menu features classic American comfort food such as pancakes, burgers, sandwiches, and hearty breakfast dishes.
With locations across the country, Denny's is a go-to spot for those seeking a relaxed dining experience with a wide range of meal options available at any time of the day. 
What is Vegan at Denny's?
It always seems like a challenge for vegans to find suitable options at a place traditionally centered around eggs, bacon, and pancakes, fear not! Denny's improved its vegan options in January 2020 by introducing a customizable Beyond Burger. However, as of 2023, they've made a significant change, discontinuing the Beyond Burger and opting for Dr. Praeger's Veggie Patty instead, leaving some vegans undecided or unhappy about the shift.
Explore what else vegan fellows can enjoy other than this veggie patty burger.
Must-Knows for a Denny's Vegan Adventure
Preparing for a vegan feast at Denny's, these are the essential facts to consider before you order;
As per Denny's Allergen Guide; 
We season our grills with vegetable oil from our fryers and with bacon. Vegetable oil includes but is not limited to soybean, canola, and cottonseed oils.  
Our tomato sauce contains pork and chicken.
Our bourbon sauce contains beef.
Our gravies are made in the traditional method which includes using meat drippings. These include our brown, country, and sausage gravies. 
Due to shared preparation and cooking areas in our kitchens and the risk of cross-contact, we cannot guarantee that any item is free of any allergen.
Taking into account all the info shared earlier, here's a list of vegan options at Denny's. If cross-contamination is a concern, you might need to be a bit more selective in finding items that suit your preferences.
All Day Breakfast 
Vegan options at Denny's breakfast menu are
Hash Browns: They are cooked on a shared grill. 
Toast Slices: Choose from a variety of vegan breads listed below. Ask them to
Seasoned, Red-Skinned Potatoes: A delicious crispy flavorful side for breakfast. 
English Muffin: A simple and satisfying vegan breakfast option. Avoid gluten-free option as it has dairy in it. You can top it with jam or jellies. 
Oatmeal: Order without milk. 
Grits: Order Without Milk 
Seasonal Fruits: Enjoy a colorful and refreshing assortment of seasonal fruits. 
Enjoy the flexibility of Denny's 24-hour breakfast service, allowing you to savor these delicious items at any time of the day!
Classic Skillets
Santa Fe Skillet
Order this skillet without chorizo sausage, cheddar cheese, and eggs. You will be left with fire-roasted bell peppers & onions, mushrooms, and seasoned, red-skinned potatoes. 
Add some avocado slices, fire-roasted mushrooms, bell peppers, and onion toppings. Order some tortillas on the side to make a vegan burrito out of this skillet. 
Crazy Spicy Skillet
Order this skillet without Chorizo sausage, chicken, cheddar cheese, and pepper jack queso. You will be left with fire-roasted bell peppers & onions, mushrooms, jalapeños, and red-skinned seasoned potatoes, topped with a spicy five-pepper sauce. 
Top them with some extra toppings of caramelized onions and mushrooms. Don't forget to order some tortilla or toasted bread to make your wrap or sandwich. 
Vegan Bread 
Breads that are vegan at Dennys include
Artisan Bread
Brioche Bun
Flour Tortilla
Hoagie Roll
Potato Bread*
Rye Bread*
7-Grain Bread*
Split Top Bun
Sourdough
* Potato Bread, Rye Bread, and 7-Grain Bread are vegan but may contain dairy or egg traces because of shared premises and cross-contact.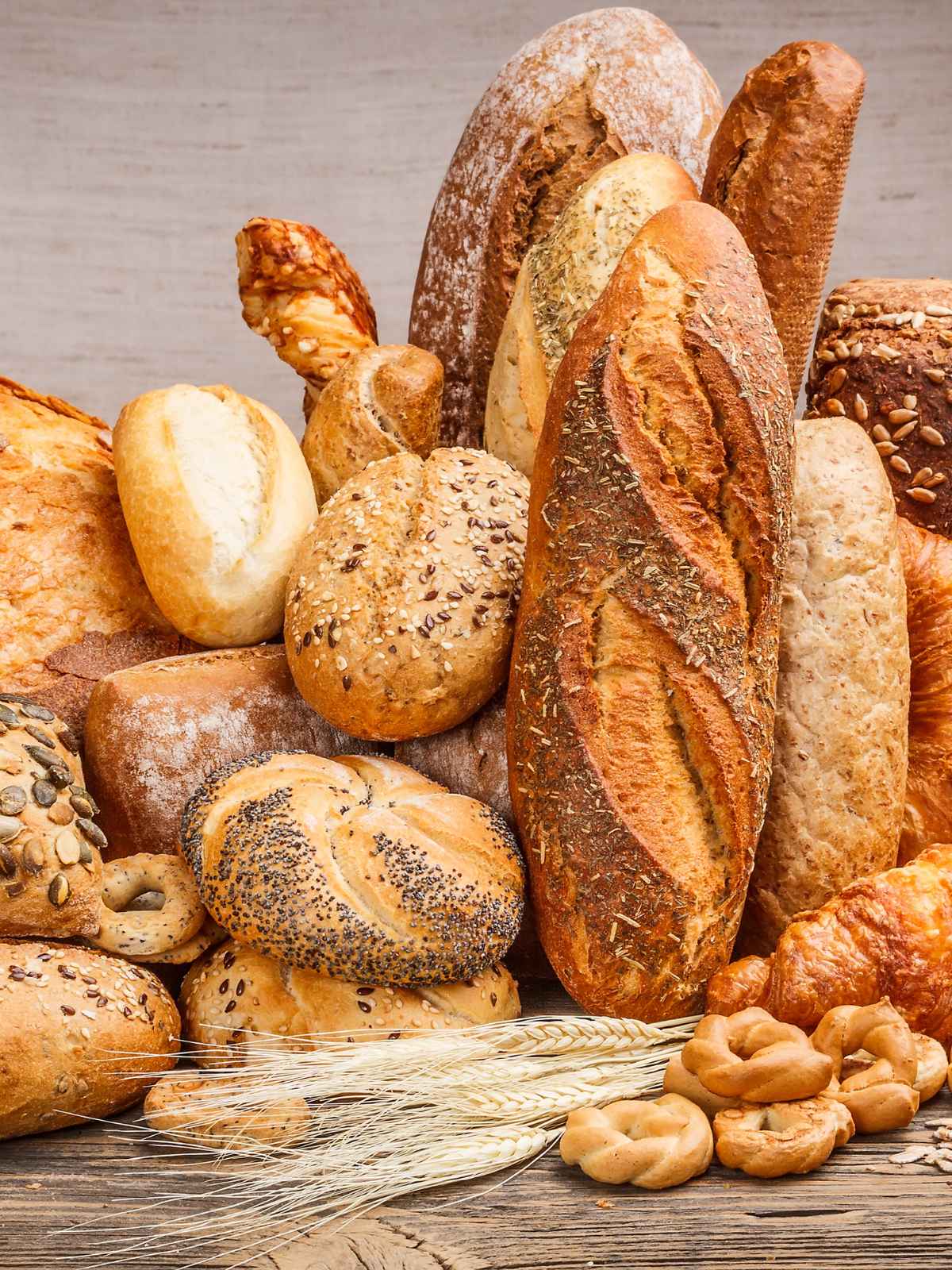 Vegan Sides
Garden Side Salad: Order without cheese and croutons. Choose Italian or Balsamic salad dressing as they are the only vegan option.  
Tortilla Chips and Salsa 
Whole Grain Rice 
French Fries 
Wavy Cut French Fries 
Seasoned Fries 
Sweet Petite Corn  
Sauteed Mushrooms* 
Sauteed Broccoli*  
Sauteed zucchini & squash* 
*Request the staff to saute your veggies without butter. 
Vegan Sauces
Sauces and dressing can be used to build your own burger, wrap, or sandwich at Denny's. Vegan sauces and dressing options at Denny's are quite extensive. Vegans can enjoy 
Ketchup  
BBQ Sauce 
Mustard 
Sriracha 
Oil and vinegar for salads. 
Pico de Gallo 
Salsa 
5-Pepper Sauce 
Heinz 57 
Savory Herb Sauce  
Jams and Jellies 
Mango Habanero 
Chocolate Syrup 
Strawberry Sauce 
Sweetened Pancake Syrup 
Unsweetened Pancake Syrup 
Vanilla Flavor Shot 
Peanut Butter 
Margarine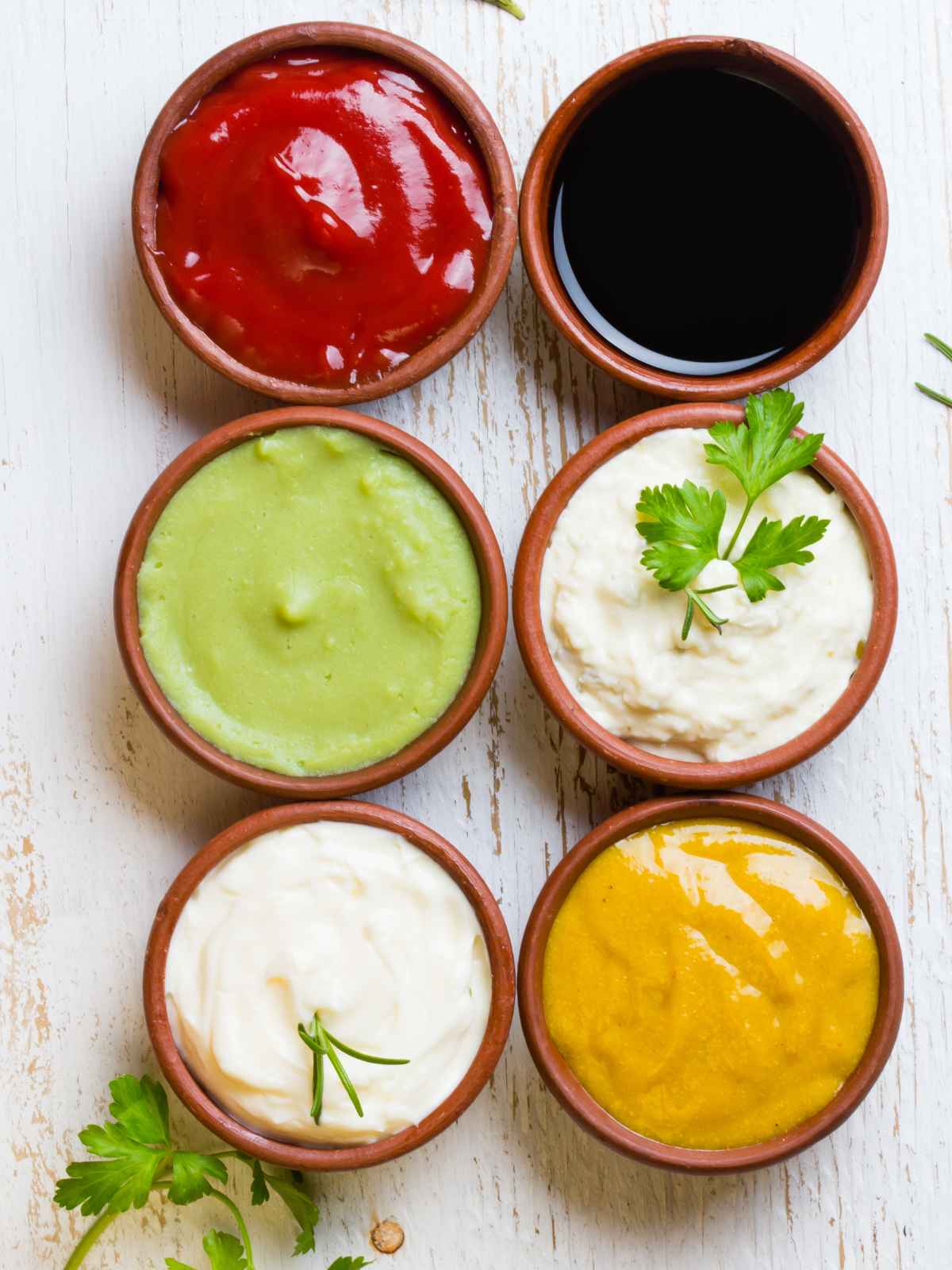 Vegan Dessert
Right now, Denny's doesn't have vegan desserts for plant-based fans. But we're hopeful that they'll add some tasty vegan treats to the menu soon. Fingers crossed for sweet additions in the near future!

Vegan Toppings
To make your vegan meal more appetizing there are some vegan meal toppings you can try
Cinnamon Crumb 
Confetti Sprinkles 
OREO® Cookie Pieces 
Herb Glazed Corn  
Fire-roasted Bell Peppers and Onions 
Grilled Sliced Jalapeños 
Grilled Mushrooms   
Caramelized Onions 
Sliced Pickles   
Vegetable Medley 
Vegan Beverages
Take your dining experience to the next level by adding one of these beverages.
Soft Drinks  
Signature Diner Blend Coffee 
 Black Tea 
Fresh Brewed Iced Tea 
HI-C® Fruit Punch 
DR PEPPER® 
Fuze Raspberry Tea 
Minute Maid Lemonade 
Minute Maid Juice (Orange + Apple) 
Make a Vegan Meal at Denny's
Now that we know all the vegan options at Denny's, we can mix and match to create the perfect meal for ourselves. Here are some ideas you can give a try! 
Breakfast
Order the Santa Fe Skillet breakfast skillet along with some tortilla wraps to create a delicious vegan breakfast burrito. Don't forget to order salsa as a flavorful dipping sauce. Pair it with a hot cup of coffee to complete your satisfying meal! 
Choose the oatmeal or grits bowl made with water, skipping the milk. Top it off with a side of seasonal fruit and your choice of chocolate or strawberry syrup. Add extra flavor with toppings like Oreo cookie crumbs, cinnamon crumbs, or peanut butter. Wrap up your meal with a comforting cup of hot black tea or coffee. 
Opt for toasted artisan bread slices, a garden salad, and hashbrowns. Craft a delicious breakfast sandwich by filling the bread with crispy hashbrowns and fresh salad, adding a touch of ketchup and mustard sauce. Perfect your meal with a freshly brewed iced tea for a refreshing and satisfying dining experience. 
Dinner and Lunch
Create your own vegan grain bowl by ordering the Crazy Spicy Skillet and adding whole-grain rice as a side. Enhance the flavor with Pico de Gallo for an appetizing twist. Mix all the goodness together and savor your customized meal. Pair it with a refreshing lemonade or your favorite soft drink. 
Create your own vegan burger at Denny's by ordering a Dr. Praeger's veggie patty burger without cheese. The burger includes onion, pickles, tomato, and lettuce. Add extra flair with toppings like caramelized onions and avocado slices for a small additional cost. Pair your customized burger with a side of wavy or seasoned fries and complete the meal with a refreshing cold can of your favorite soft drink. Enjoy your personalized vegan delight! 
Wrap up a delicious and spicy meal by filling a hoagie roll or flour tortilla with a side of vegetable medley, seasoned fries, grilled mushrooms, bell peppers, and onions. Add a burst of flavor with Denny's Mango Habanero sauce. Complete your delicious creation and enjoy the kick with a cold Minute Maid Orange Juice on the side. 
Frequently Asked Questions

Are the pancakes at Denny's vegan?
Denny's pancake batter contains dairy and eggs, making their traditional pancakes not suitable for a vegan diet.
Is Denny's Beyond burger vegan?
Yes, Beyond Burger is vegan but it was discontinued by Denny's in March 2023.
Are Denny's veggie burgers vegan?
Yes, the veggie burger patty is vegan, make sure to order it without cheese to make the veggie burger vegan.
Are Denny's mashed potatoes vegan?
Denny's mashed potatoes traditionally contain dairy-based ingredients, such as butter and milk, which makes them not suitable for a vegan diet.
Vegetarian Options at Denny's
For those following a vegetarian diet, Denny's vegetarian menu is quite extensive. Vegetarians can enjoy all the vegan choices mentioned earlier and also explore other items on the menu. They can try their hands on
Strawberry Stuffed French Toast 
Brioche French Toast 
Stack Of Pancakes 
Stack Of Choconana Pancakes 
Stack Of Cinnamon Roll Pancakes 
Strawberry Vanilla Crepe 
Stack Of Salted Caramel Banana Pancakes 
Stack Of Double Berry Banana Strawberry Pancakes 
Egg (Scrambled, Scrambled with Cheese, Egg White, Sunny Side Up, Over Easy, Over Easy, Over Hard) 
Loaded Veggie Omelette 
Mashed Potatoes
Buttermilk Biscuits 
English Muffin 
Beer-battered Onion Rings 
Single Cheeseburger with Veggie Patty 
Hershey's Chocolate Pancake Puppies
Mozzarella Cheese Sticks 
Zesty Nachos (Without Nacho Meat) 
Pecan Pie 
Pumpkin Pie 
Lava Cookie Skillet 
Vanilla Shake 
Chocolate Shake 
Oreo Shake 
Strawberry Shake  
Sweet Cream Cold Brew 
In addition to the vegetarian options mentioned, customizing your order as a vegetarian is straightforward. Just exclude bacon, sausage, or any meat item from your chosen menu items. Avoid selections with tomato sauce, bourbon sauce, and gravy, as these typically contain meat.
More Vegan Fast Food Options to Try
If you like this article you may also like

Feeling Hungry? 
Give one of these meal options a try and share your experience in the comments! We'd love to hear how your vegan dining at Denny's went. Feel free to share any other creative vegan mix-and-match meal ideas you discover at Denny's. Your feedback and suggestions are always welcome! 
To sum up, even though Denny's has discontinued the Beyond Burger, they continue to offer other vegan-friendly options on their menu. Denny's vegan options are quite extensive, ensuring you can enjoy a satisfying and fulfilling meal on your next trip.