Discover delightful Quinoa Substitutes to liven up your meals! From fluffy couscous to hearty farro, discover tasty alternatives to change up your meals.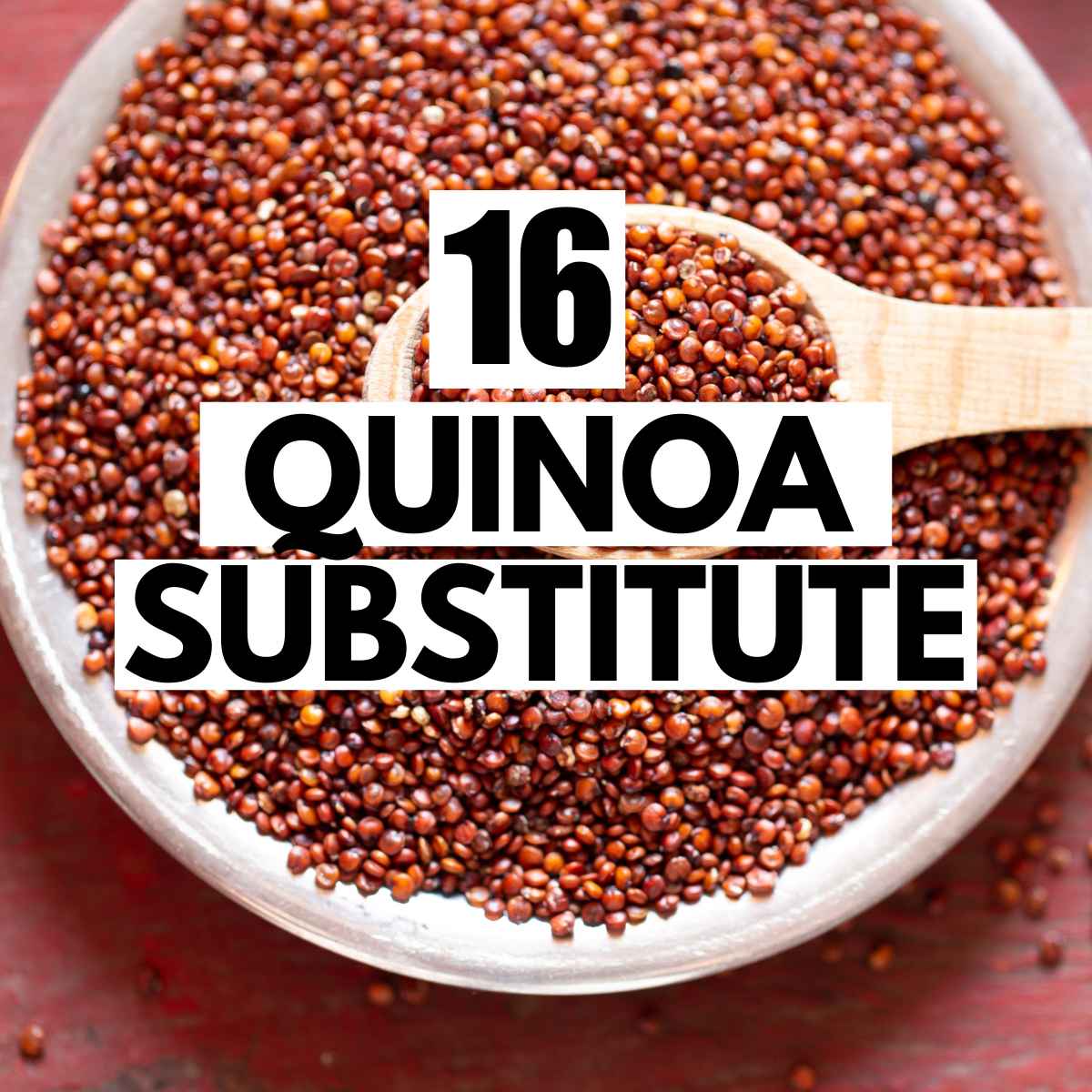 Quinoa, a nutrient-dense grain native to South America, has gained popularity worldwide for its health benefits and versatility in the kitchen. But what happens when you're in the midst of cooking a delicious meal, only to realize you've run out of quinoa? Fear not, for there are several fantastic quinoa substitutes that can step in and save the day. In this blog post, we'll dive into a variety of quinoa alternatives, offering you a guide to choose the best one for your needs.
What is Quinoa?
Quinoa is a versatile and ancient superfood known for its exceptional nutritional value. Originating in the Andes region of South America, it is naturally gluten-free, making it suitable for people with gluten sensitivity.
Quinoa's versatility in various dishes and availability in different colors make it a delicious addition to any meal. It has a nutty flavor and a slightly chewy texture, and it absorbs flavors quite well.
Nutritional Profile
Quinoa is a good source of essential nutrients such as protein, dietary fiber, vitamins (especially B vitamins), and minerals like magnesium, phosphorus, and iron. It is a complete protein because it contains all nine essential amino acids that your body can not produce by itself.
Types of Quinoa
Quinoa comes in several different varieties or types, each with unique characteristics. Here are the types of quinoa available in the market:
White Quinoa: This is the most widely available and commonly used type of quinoa. It has a mild, somewhat nutty flavor and fluffy texture when cooked. It's a versatile choice for various dishes.
Red Quinoa: Red quinoa has a slightly earthier and nuttier flavor compared to white quinoa. It retains its shape well when cooked, making it a great choice for salads, and side dishes, and even as a colorful base for main courses.
Black Quinoa: Black quinoa, with its rich, dark color, has a sweeter and earthier flavor compared to white quinoa. It holds its shape when cooked and adds a striking visual element to dishes. Perfect choice for salads and side dishes.
Tri-color Quinoa: This type is a blend of white, red, and black quinoa. It offers a unique combination of flavors, textures, and colors, making it a visually appealing and tasty choice for various recipes.
Purple Quinoa: Purple quinoa is a less common variety, known for its vibrant, deep purple color. It is slightly sweet in flavor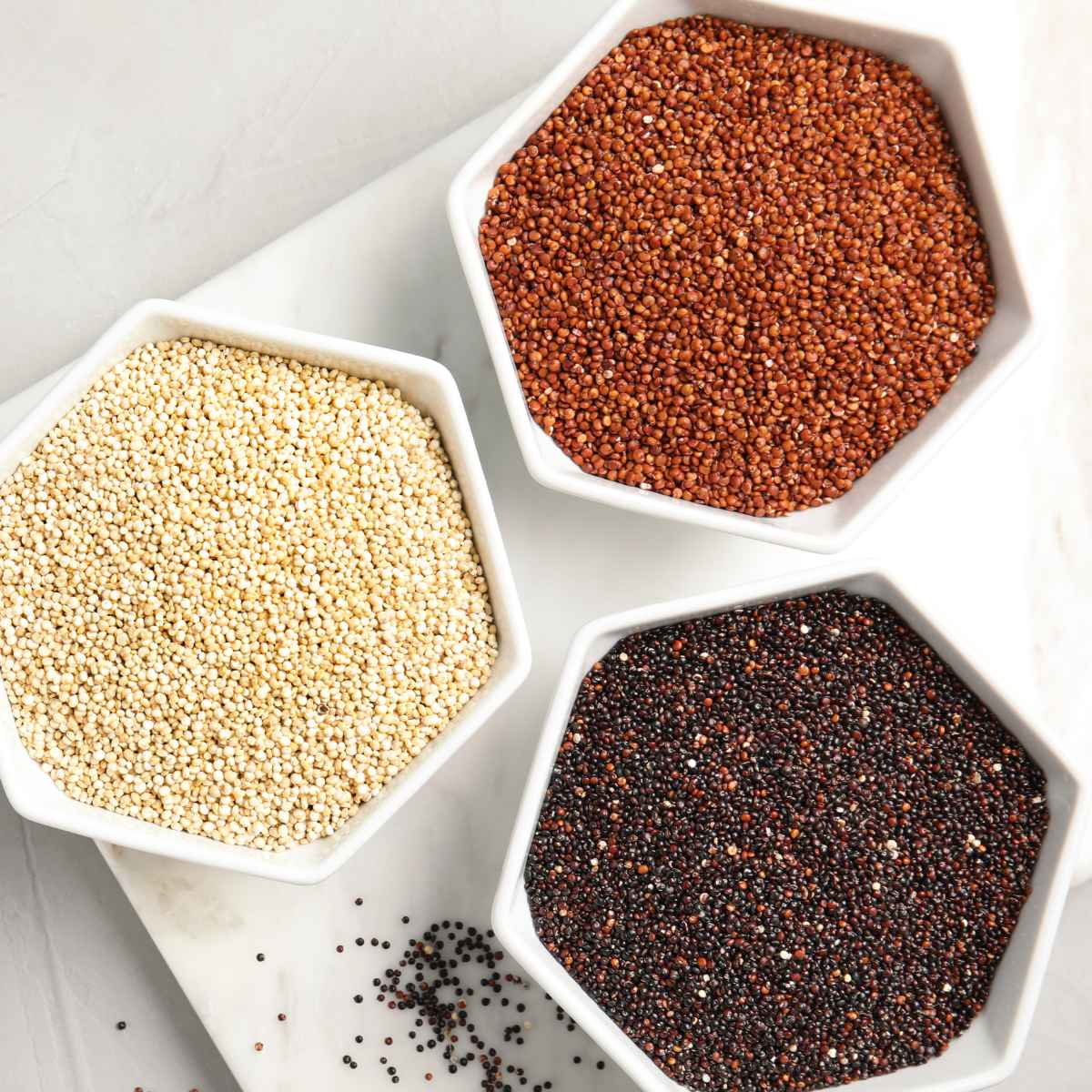 16 Versatile Quinoa Substitutes
If you're looking for substitutes for quinoa due to dietary restrictions, taste preferences, or simply run out of quinoa, there are several options available. Here are some quinoa substitutes:
1: Rice
Rice, a dietary staple for many, can be an excellent quinoa replacement. It's widely available and offers a similar texture and mild flavor. You can use rice as a quinoa substitute in various dishes, such as salads, grain bowls, stir-fries, and even as a side dish. Try brown rice for added nutrition and fiber.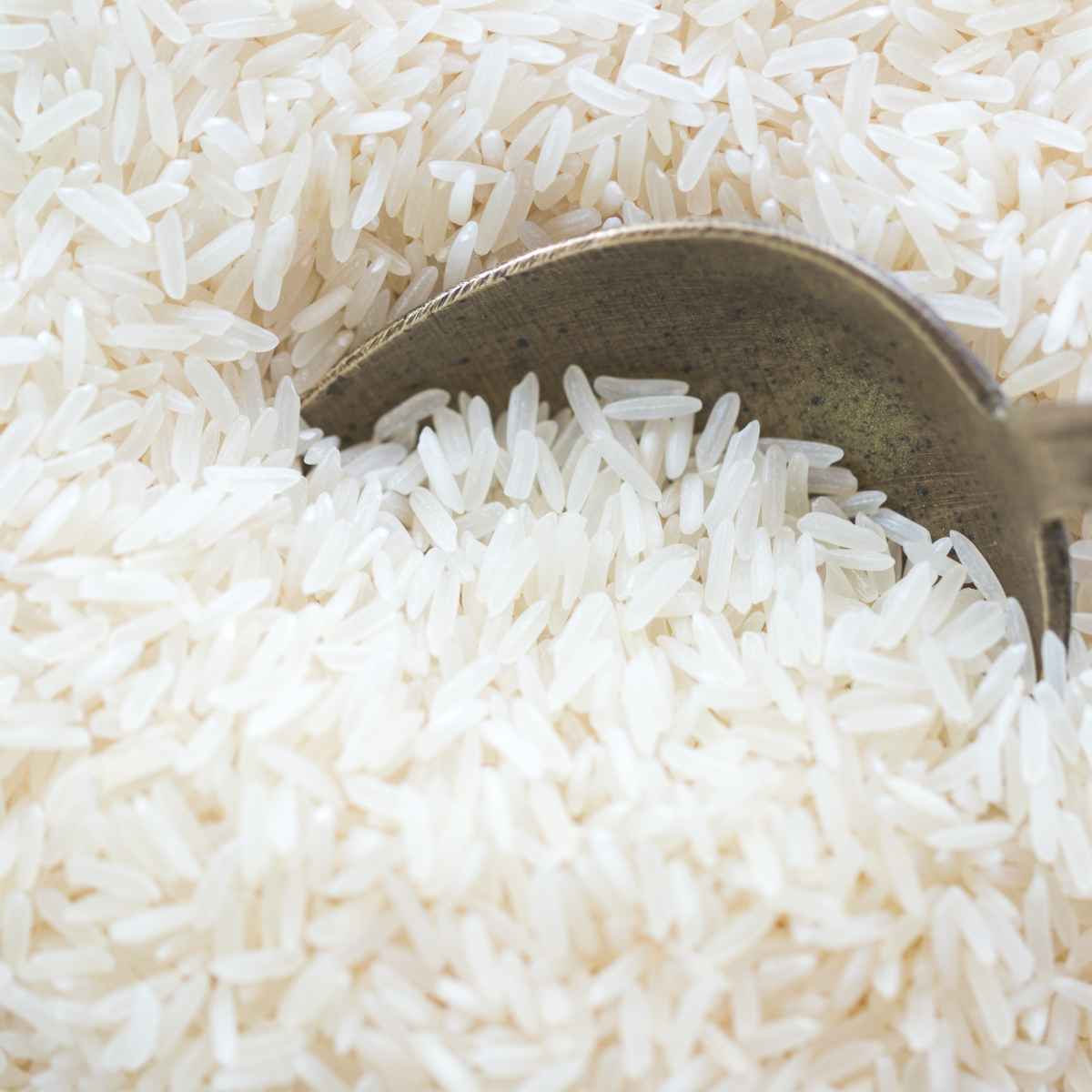 2: Couscous
Couscous, made from crushed durum wheat, is another quick and easy quinoa alternative. It cooks in a flash and has a slightly nutty flavor, making it a great fit for salads, wraps, grain bowls, and even as a stuffing.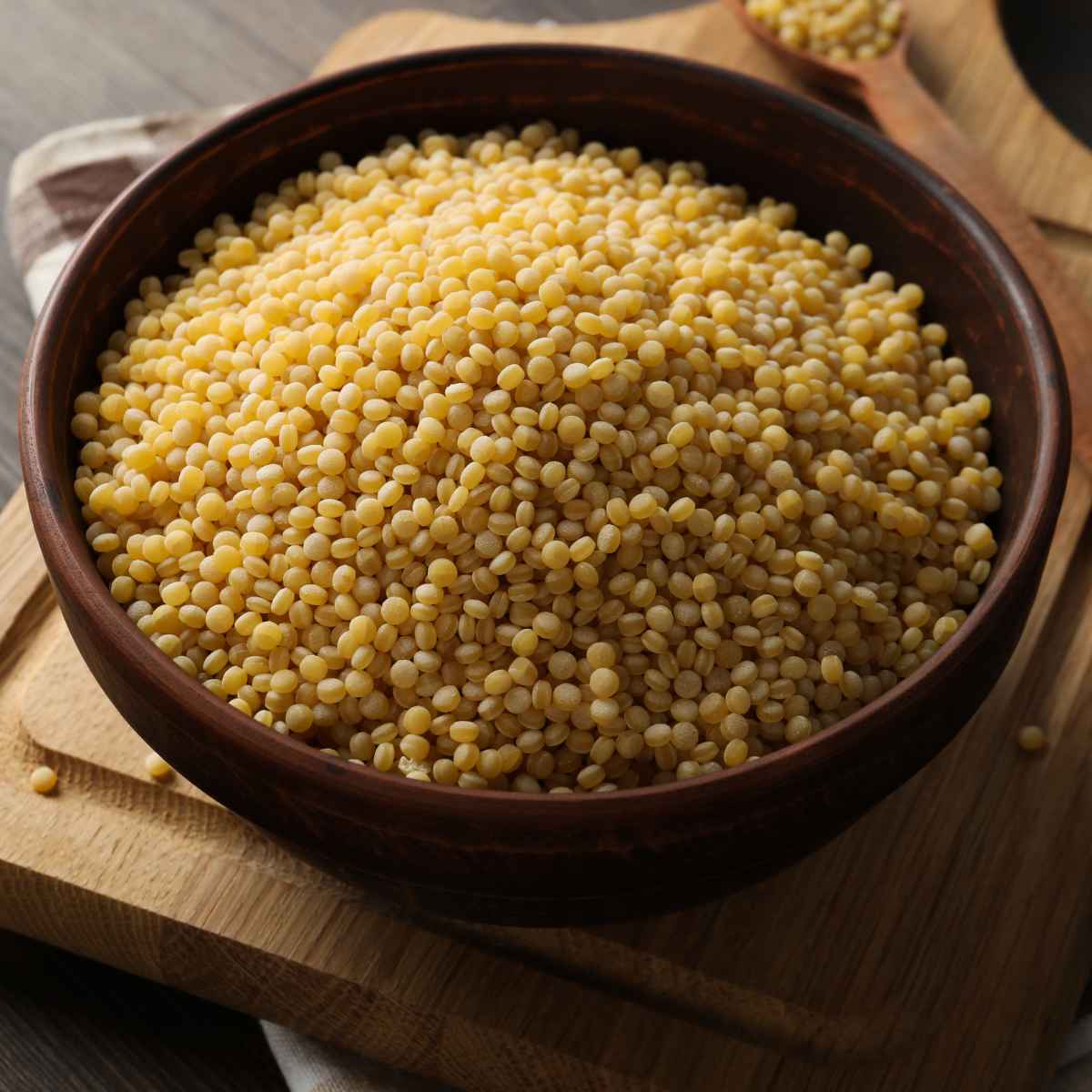 3: Bulgur
Bulgur, a whole grain made from cracked wheat, is packed with fiber and nutrients. It has a similar texture to quinoa, making it one of the best quinoa substitutes for dishes like tabbouleh, grain bowls, or even as a base for pilaf.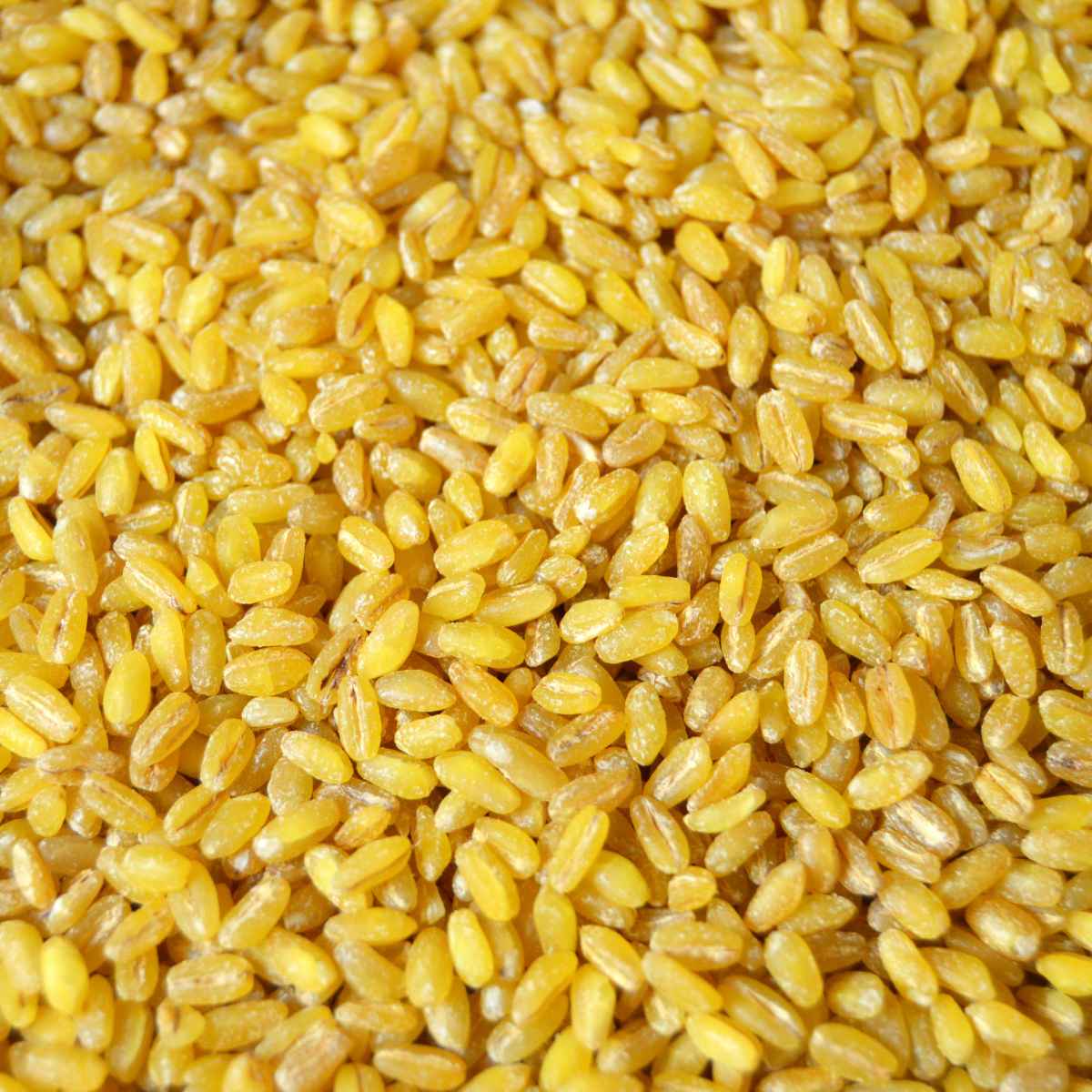 4: Barley
Barley, a robust grain with a chewy texture, can be a hearty alternative to quinoa. It's rich in fiber and can work well in soups, stews, and even as a side dish. Pearl barley is a more refined version, while hulled barley retains more of its natural goodness.
5: Farro
Farro, an ancient grain, is known for its nutty flavor and chewy texture. It's an ideal quinoa substitute for dishes like risotto, soups, and grain-based salads. Emmer farro and spelt farro are two common varieties, each with its unique characteristics.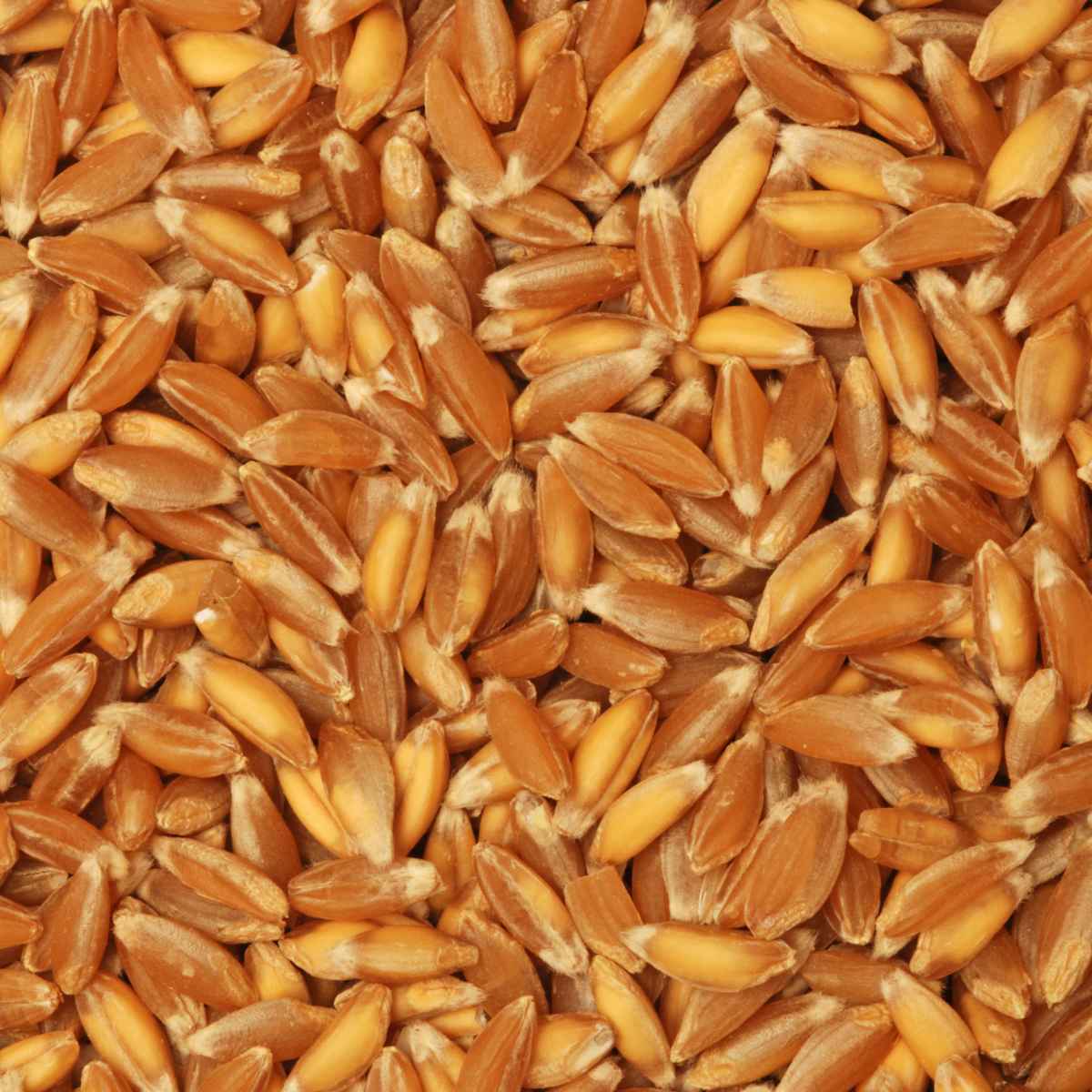 6: Millet
Millet, often considered birdseed, is a small but mighty grain. It's gluten-free and cooks quickly, making it suitable for a variety of dishes. Use millet in pilafs, porridges, or as a side dish.
7: Amaranth
Amaranth, an ancient grain packed with essential nutrients, is a fantastic quinoa substitute. It has a slightly peppery taste and can be used in soups, stews, and baked goods. Additionally, it's gluten-free and rich in protein.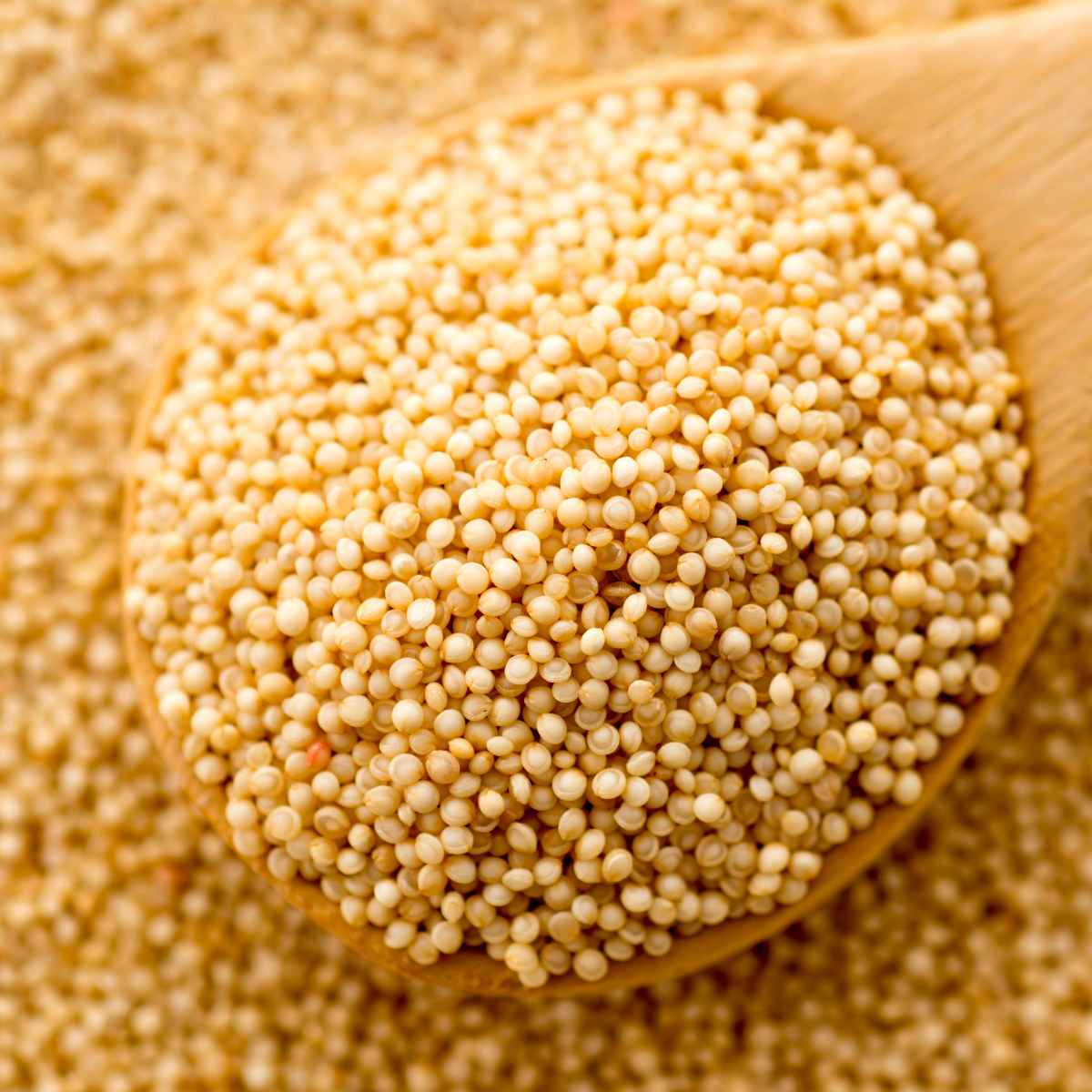 8: Freekeh
Freekeh, also known as farik or farika, is roasted young green wheat. It has a smoky flavor and can be used in place of quinoa in salads, pilafs, and grain bowls.
9: Wild Rice
Wild rice, although not true rice, is a great quinoa alternative with its unique texture and earthy flavor. It's perfect for adding a special touch to your dishes, such as stuffing, casseroles, burritos, and pilafs.
10: Buckwheat
Buckwheat, despite its name, is gluten-free and highly nutritious. It has a rich, nutty flavor and works well in dishes like porridge, pancakes, and salads. Buckwheat groats are the whole seeds, while kasha is roasted buckwheat.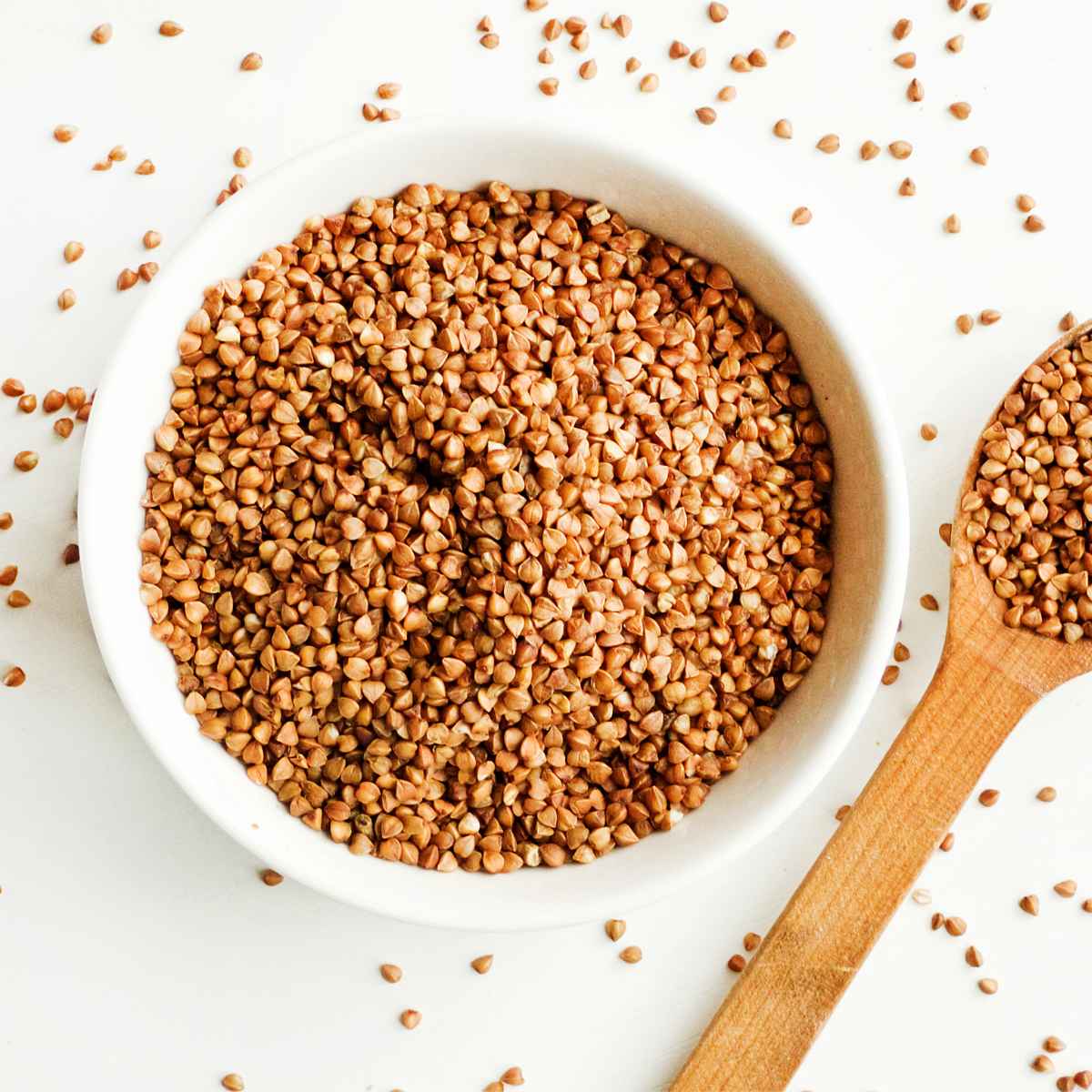 11: Polenta
Polenta, made from ground corn, can be a creamy alternative to quinoa in dishes like porridge, casseroles, and as a side. It's a gluten-free choice with a comforting texture.
12: Teff
Teff, a small gluten-free grain, is often used to make injera, a type of Ethiopian flatbread. It can also be used in porridge, baked goods, and as a thickening agent for soups and stews.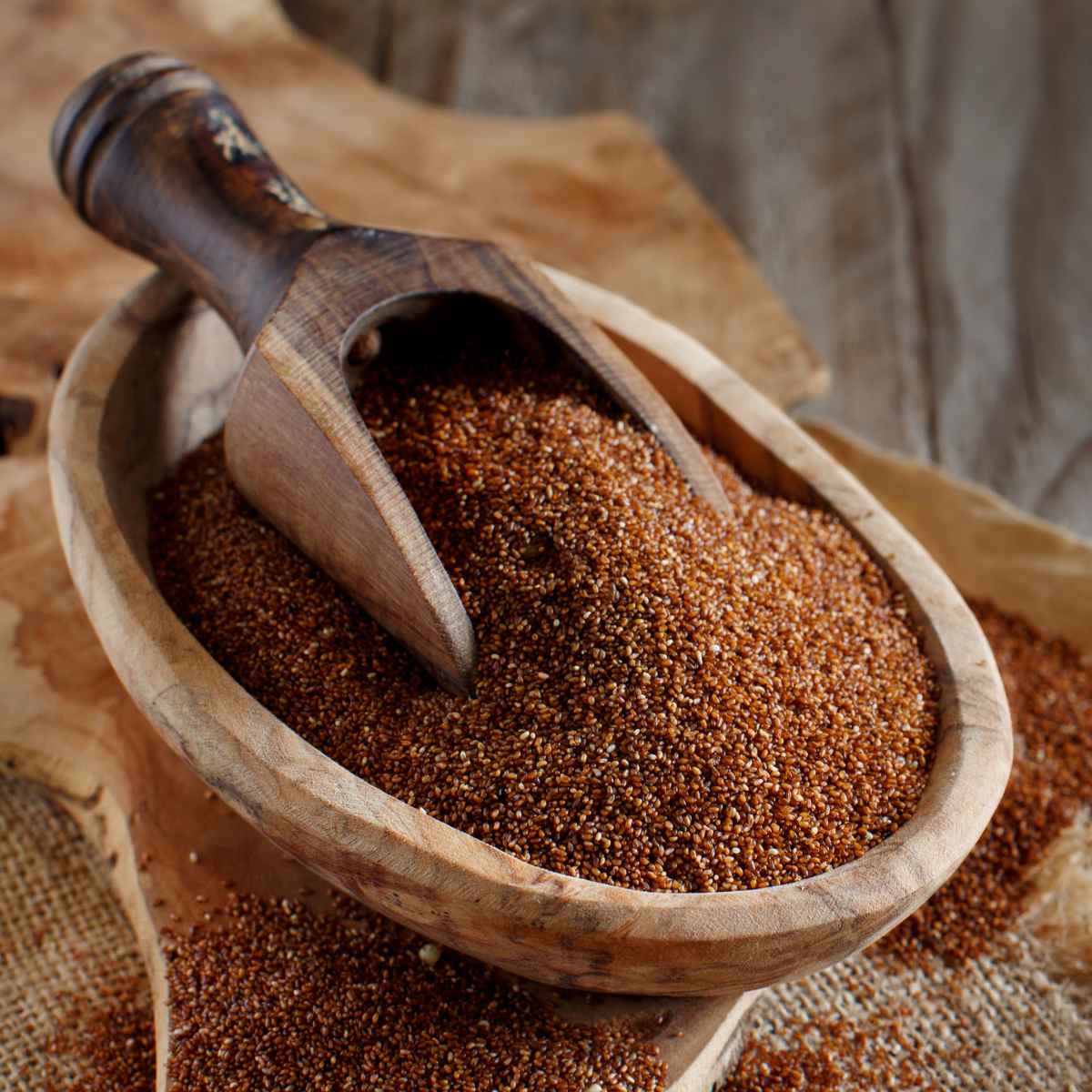 13: Sorghum
Sorghum, a gluten-free grain, is versatile and can replace quinoa in various recipes, from grain bowls to porridge and even flour for baking. It has a mild and slightly sweet flavor.
14: Spaghetti Squash
If you're looking to replace quinoa in low-carb dishes, consider using spaghetti squash. Once cooked, its flesh transforms into spaghetti-like strands, making it a perfect substitute for grain-based dishes.
15: Cauliflower Rice
Cauliflower rice is an excellent choice for those watching their carbohydrate and calorie intake. It can be used in place of quinoa in stir-fries, salads, and as a side dish.
16: Pasta
Orzo or other small pasta shapes like alphabeto, ditali or pastina can be used instead of quinoa in salads soups, and grain bowls.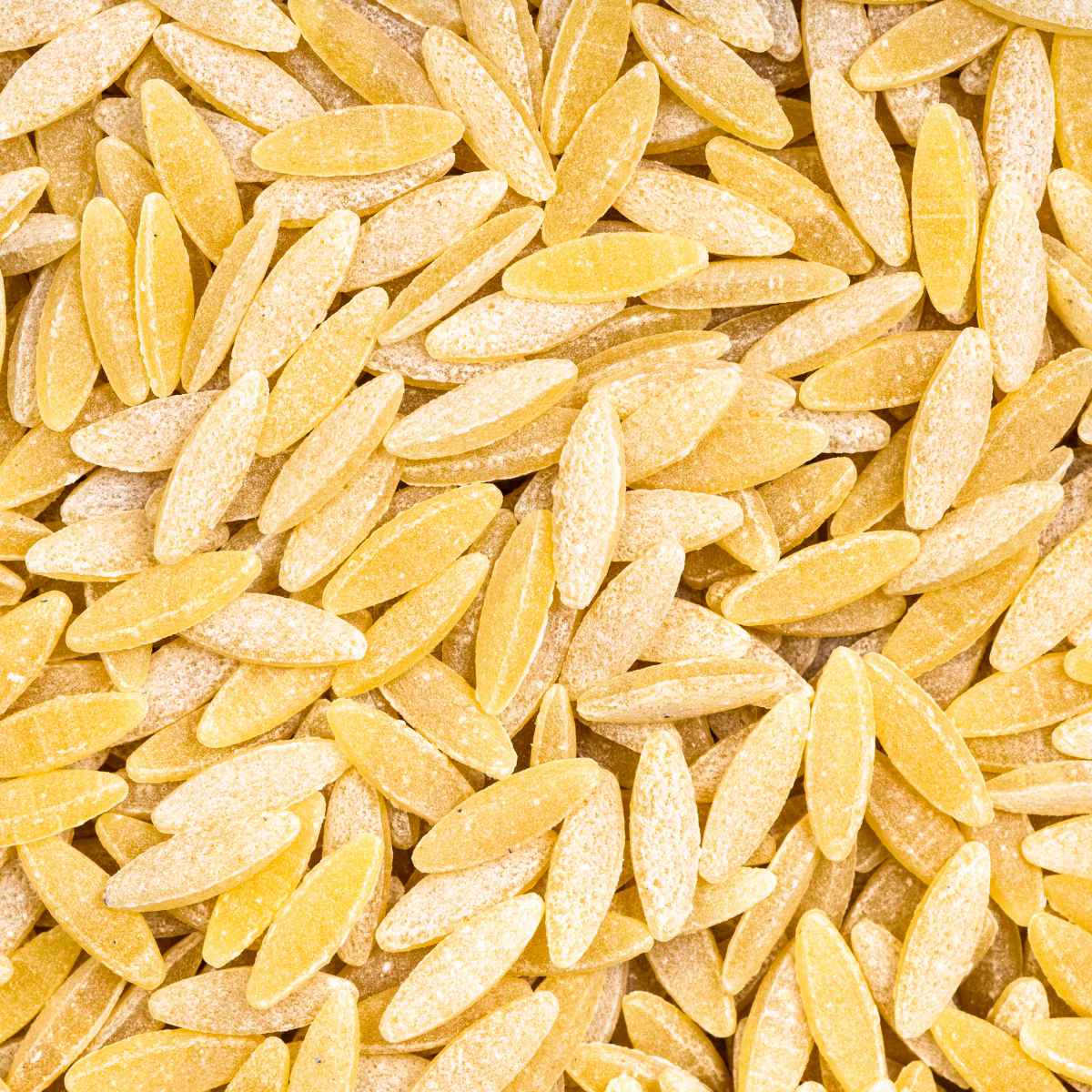 Expert Tips
Remember to adjust cooking times and methods based on the replacement you choose, as different grains and ingredients may require different techniques. Quinoa is known for its quick cooking time, so if you're using a substitute that takes longer to cook, be prepared for a longer preparation time.
In general, the choice of substitution depends on the specific recipe and your dietary preferences, so feel free to get creative with your alternatives while keeping the recipe's intended flavor and texture in mind.
Remember that while these substitutes can offer similar textures and flavors, each has its own unique qualities, so don't be afraid to get creative in the kitchen and discover the best quinoa replacement for your favorite dishes.
Properties of the Quinoa Substitutes
Now that we've explored various quinoa substitutes, let's compare their properties that make them a perfect alternative to quinoa.
High Protein: Quina is rich in protein and is considered one of the best plant-based protein sources, However, some alternatives like amaranth, teff, and sorghum come close.
Fiber: Many substitutes, such as barley, farro, and bulgur, are rich in fiber.
Gluten-Free: If you're looking for gluten-free options, consider amaranth, buckwheat, and teff.
Low-Carb: Spaghetti squash and cauliflower rice are great low-carb choices and can substitute quinoa in dishes where having low-carb is a priority.
Quick Cooking: Couscous and millet cook quickly, saving you time in the kitchen, and make a perfect substitute for quinoa for quick and easy recipes.
Quinoa Recipes
Quinoa can be used in a wide range of recipes and complements all kinds of flavors quite well. You can add cooked quinoa to
Is quinoa better than rice?
Quinoa is often considered a healthier option than white rice due to its higher protein, fiber, and nutrient content. However, the choice depends on your dietary needs and preferences.
Is quinoa a rice or a grain?
Quinoa is not a rice; it's a grain-like seed.
Can I eat quinoa every day?
Yes, you can include quinoa in your daily diet if you enjoy it. Quinoa is a nutritious food packed with protein, fiber, and various vitamins and minerals.
More Food Substitutes
Conclusion
In the world of quinoa substitutes, there are plenty of choices to explore. Whether you're looking for a gluten-free option, a low-carb alternative, or simply a change of pace in your meals, you can find a grain or ingredient that suits your needs. Keep in mind that the choice of a quinoa substitute depends on your personal taste, dietary preferences, and the specific dish you're preparing.
So, the next time you find yourself out of quinoa or simply want to experiment with different ingredients, consider these versatile alternatives to keep your meals exciting and nutritious.