Our Vegan Taco Soup recipe is a celebration of vibrant ingredients and bold spices that come together to create a delightful symphony of flavors.
Jump to:
Ingredients You Need
Olive Oil
Onion and Garlic: Slightly frying fresh onion and garlic in some oil will take the flavor profile of any soup to the next level. I always prefer to use fresh garlic.
Chickpeas: Canned chickpeas should be washed and drained. If you are using dry chickpeas soak and boil them first.
Red Beans: You can use black beans, pinto beans, or even brown lentils.
Corn Kernels: I prefer canned kernels as they are available all year long. You can use fresh or frozen kernels too.
Canned Tomato: Used chopped canned tomatoes. If you find canned tomatoes with green chilies and chipotle peppers that is even better. But that is optional, and you can always add fresh chilies to add some spice.
Taco Seasoning: Add any of your favorite brands of taco seasoning.
Vegetable Stock: Find good quality vegetable stock to enhance the flavor of the soup.
Garnish with Tortilla chips, Avocado, Cilantro, Pickled jalapeno, and lemon slices.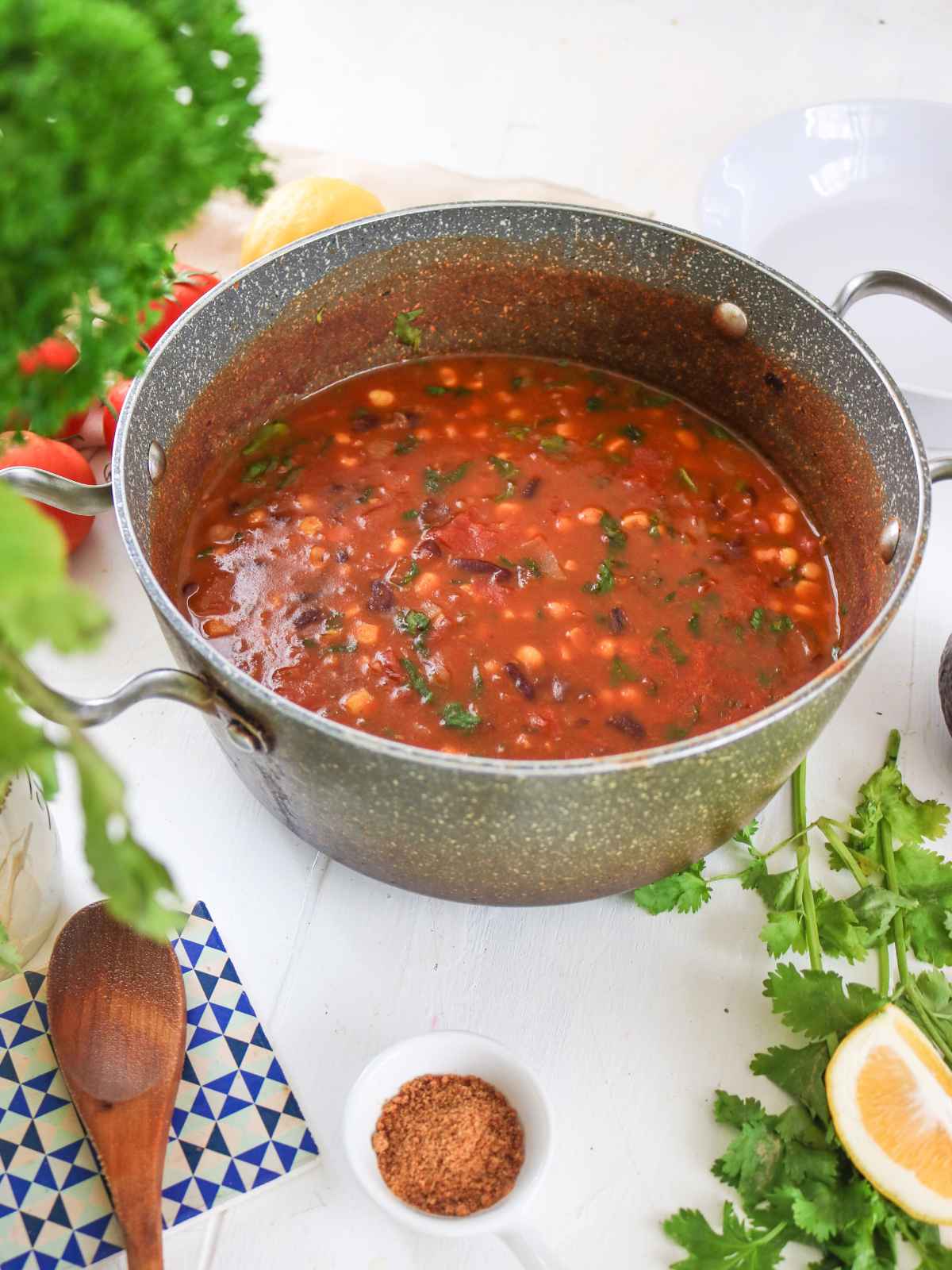 How to Make the Vegan Taco Soup
The beauty of our Vegan Taco Soup is its ease of preparation. With a single pot and straightforward instructions, you'll have a comforting meal ready in no time.
Heat the olive oil and sauté diced onion until translucent. Stir in the minced garlic and cook until fragrant.
Add the washed and drained chickpeas and red kidney beans to the pot. Sauté for about 3-4 minutes until they begin to soften. Slightly smash them with a wooden spoon and let them get mushy. This will add a thick texture to your soup.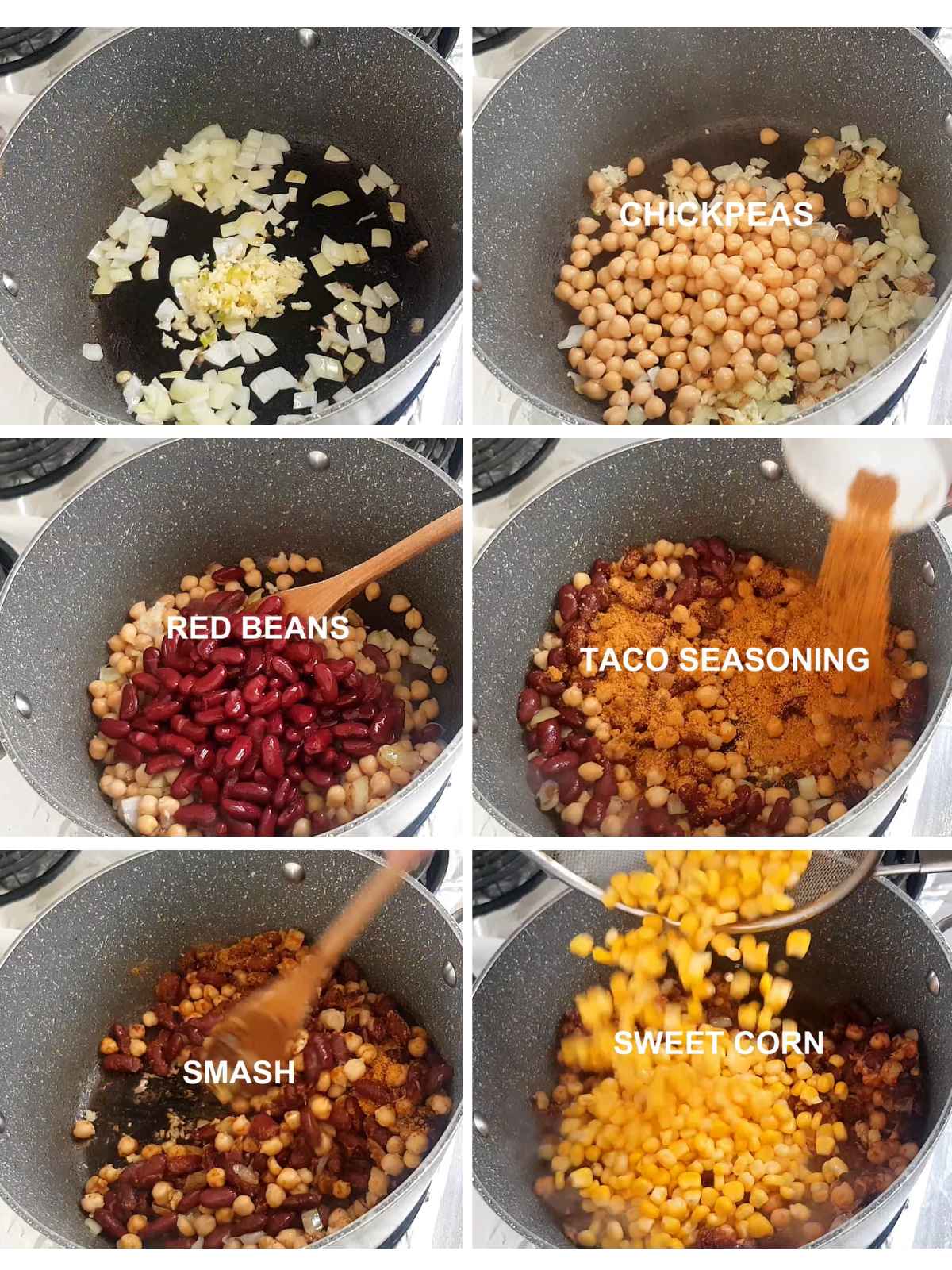 Next, sprinkle the taco powder, pour in canned diced tomatoes (with their juices), and the corn kernels. Mix everything.
Add the Vegetable broth to the pot and bring the soup to a boil, then reduce the heat to low. Cover and let the soup simmer for about 20-25 minutes to allow the flavors to meld.
Taste and adjust the seasoning. Serve the Vegan Taco Soup hot, and feel free to garnish with diced avocado, dairy-free cheese, chopped cilantro, sliced green onions, or crushed tortilla chips.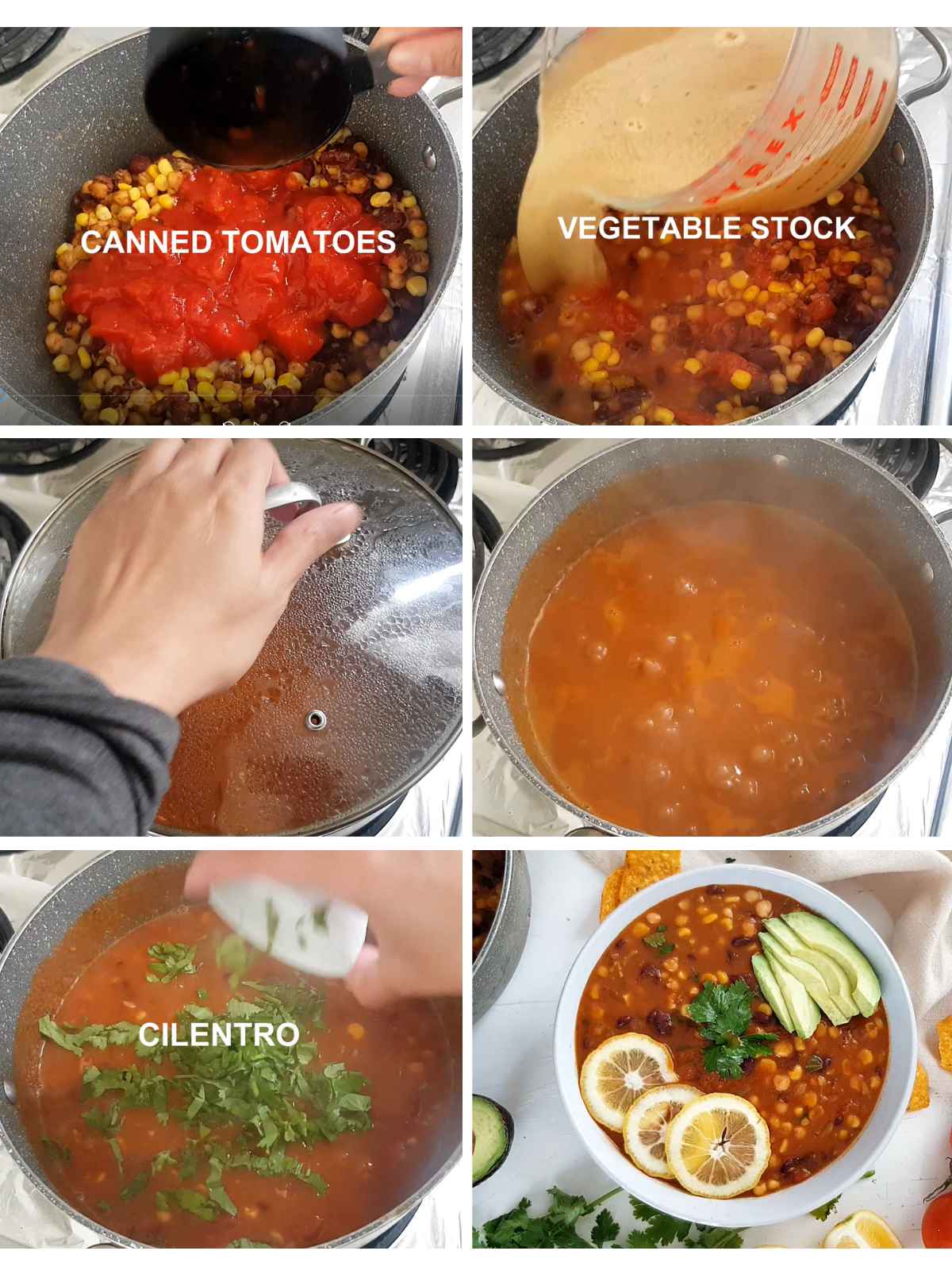 Taco Soup Toppings
You can top your vegan taco soup with
Spring onions
Fresh herbs (Cilantro, mint, basil, dill, parsley, chives)
Dry herbs (Oregano, rosemary, basil, thyme)
Dairy-free cheese
Vegan parmesan
Nutritional yeast
Freshly chopped onions
Fried onions
Croutons
Seeds and nuts
Pickle
Avocado slices and lime wedges.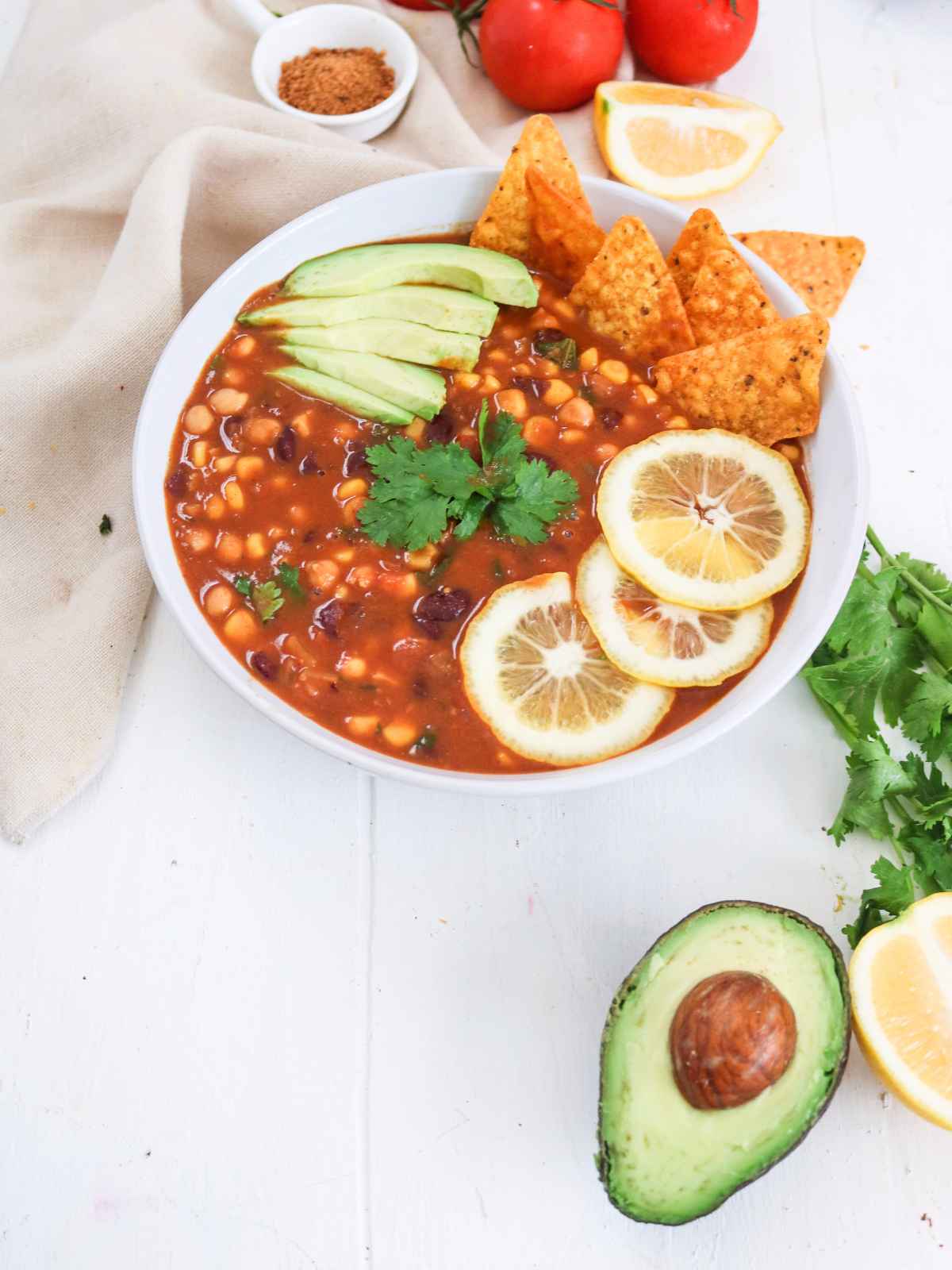 Whether you're a seasoned vegan or simply looking to explore new flavors, our Vegan Taco Soup Recipe is an invitation to a world of taste and compassion. From the first spoonful to the last, you'll experience the joy of a well-crafted soup that's as nourishing for your body as it is for your soul.
Love this Recipe? Please leave a 5-star 🌟🌟🌟🌟🌟rating on the recipe card below and, if you REALLY like this, consider leaving a comment with your thoughts!