While my Instagram feed has a number of well-formed and aesthetically pleasing recipes, today I tried my hands on a rather simple vegan galette. It is one of the easiest pastries to prepare, the more rustic and irregular shape it has, the better.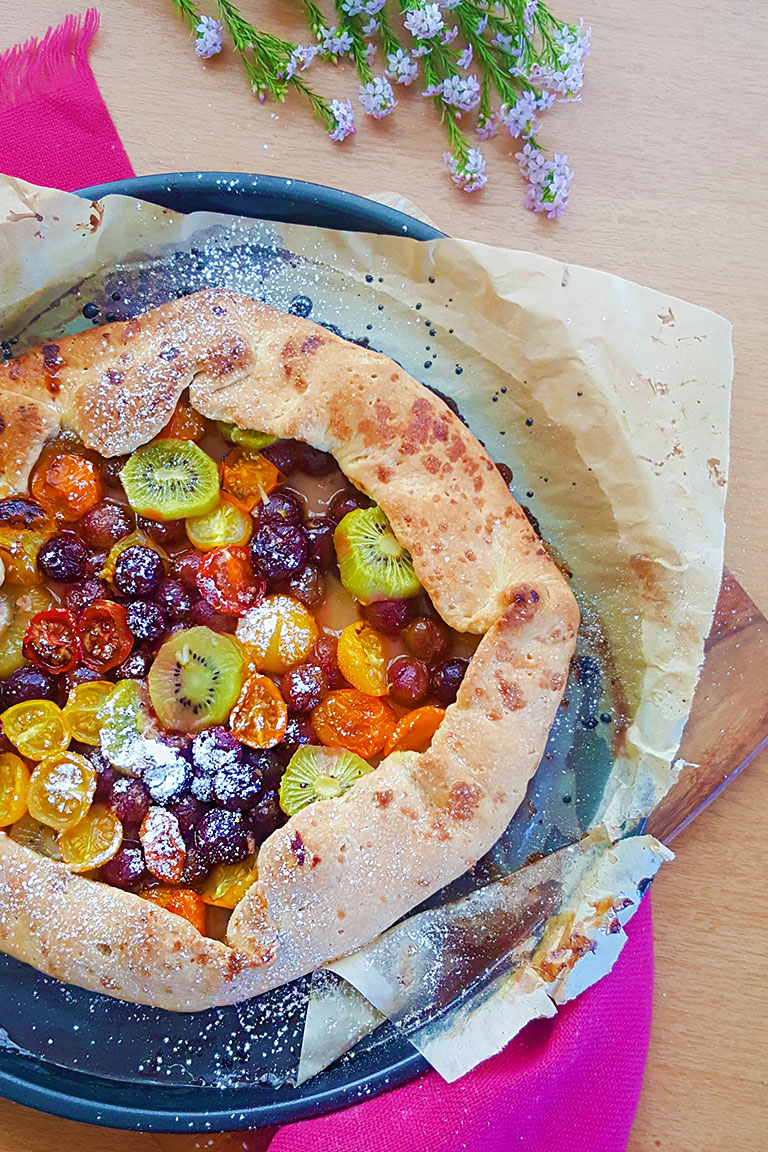 You can almost use any kind of fruits in your galette, I tried an unusual combination of cherry tomatoes with concord grapes and kiwi. It turned out amazing and far better than I expected. Not only it looks divine because of a contrasting color palette but also the combination of sweet and sour sets up mini fireworks in your mouth.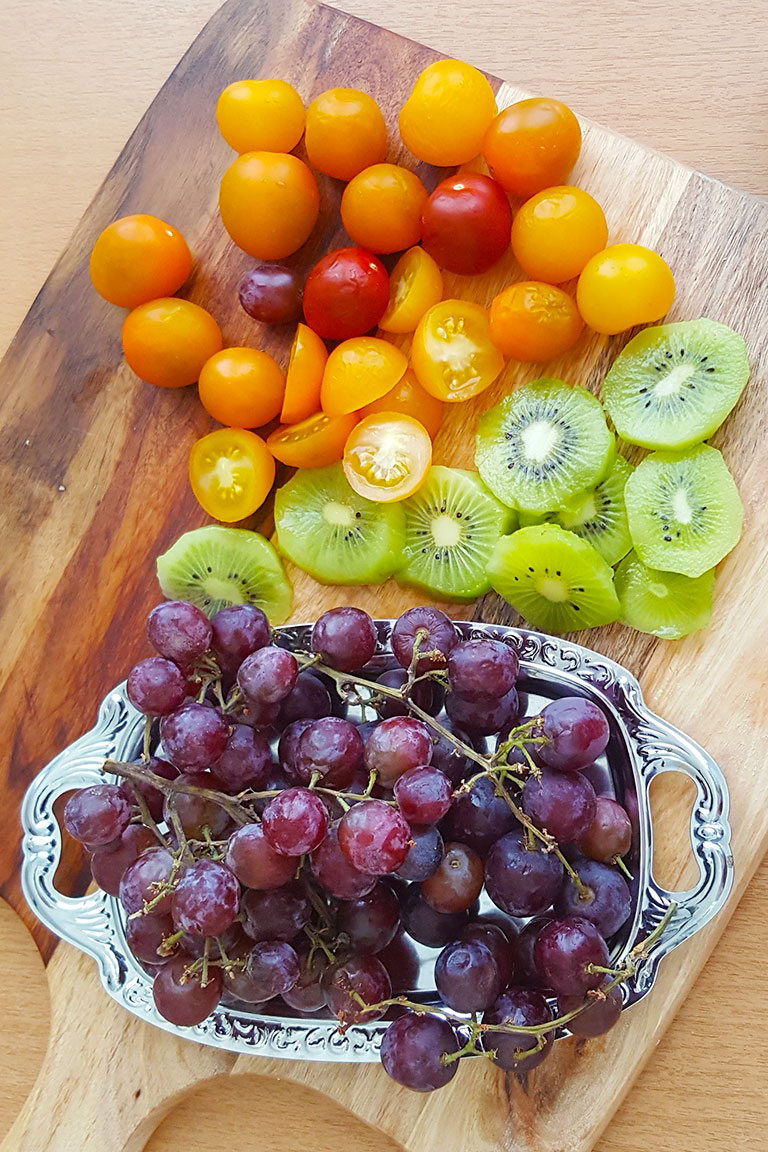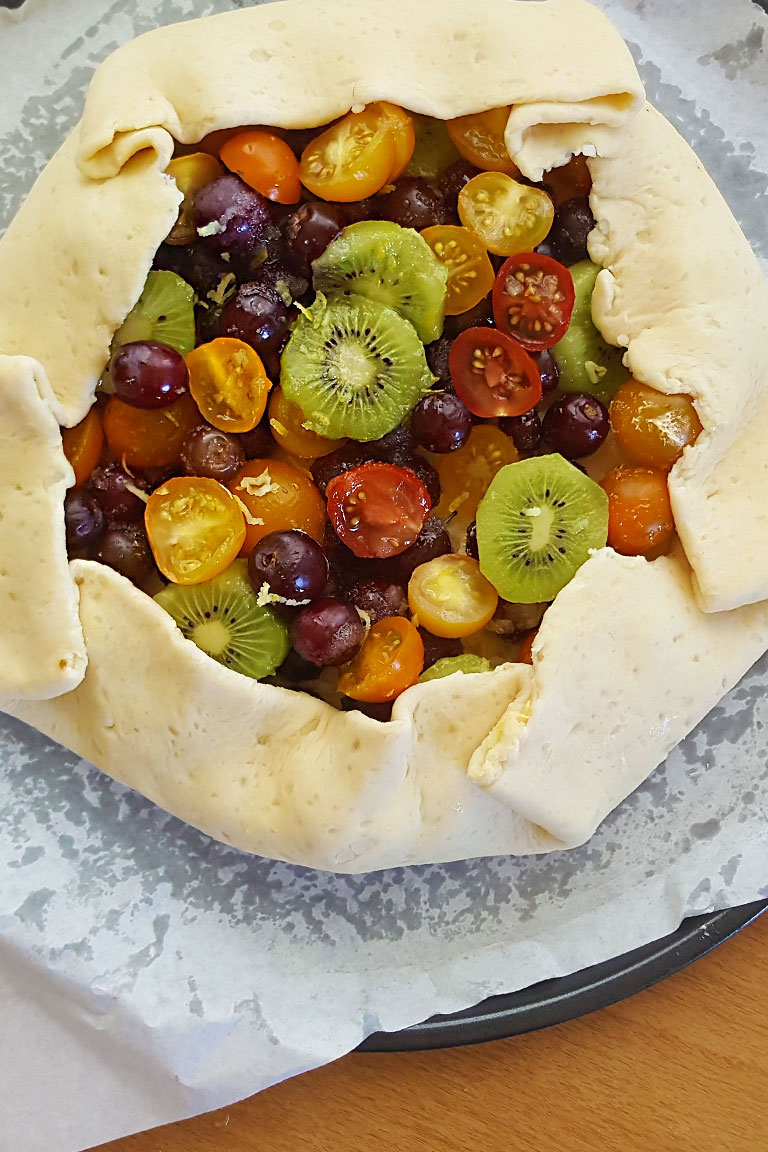 How to make Vegan Galette Crust?
For the crust, you need ingredients that are basic to every pantry. Flour, sugar, salt, apple cider vinegar, chilled coconut oil, and cold icy water is all that is required to form a delightfully flaky and crisp pie crust dough.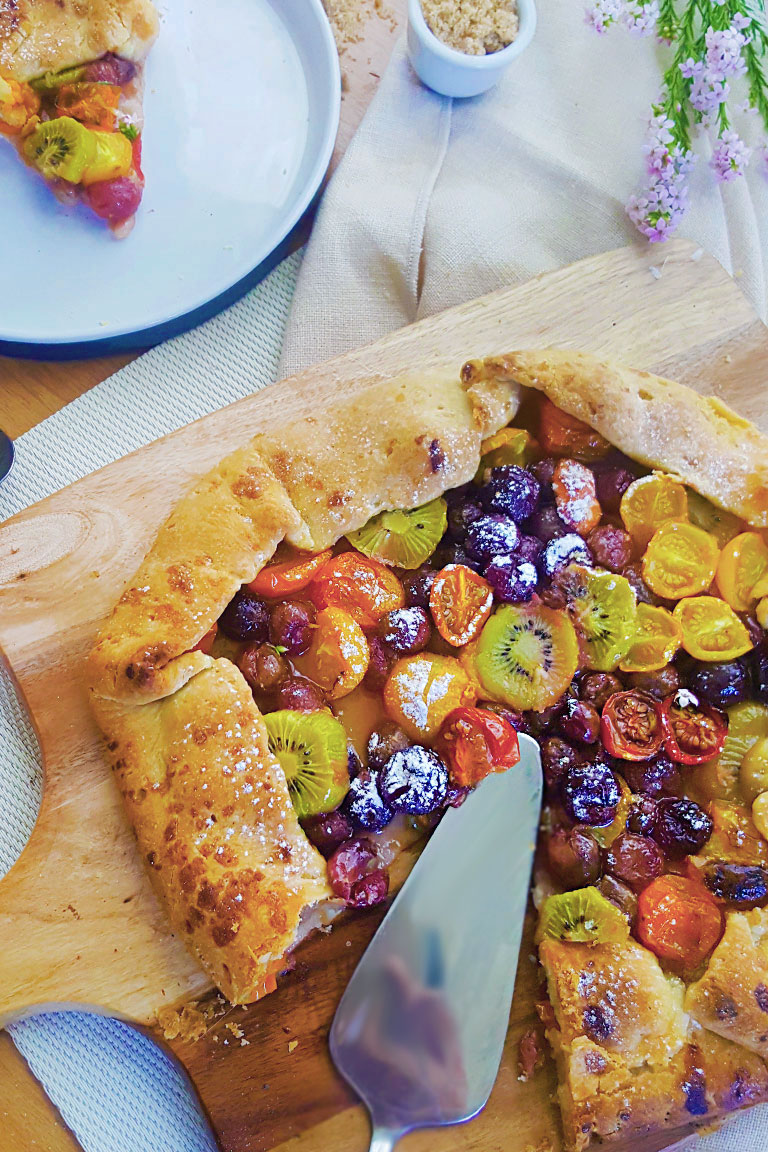 You should try this Vegan Galette Recipe as it is
Flaky
Crisp
Sweet and Tangy
Appetizing and Colorful
This galette recipe comes highly recommended for those who want a fuss-free cooking experience that leads to not only an appetizing rustic look but also makes your taste buds sing. Bon Appétit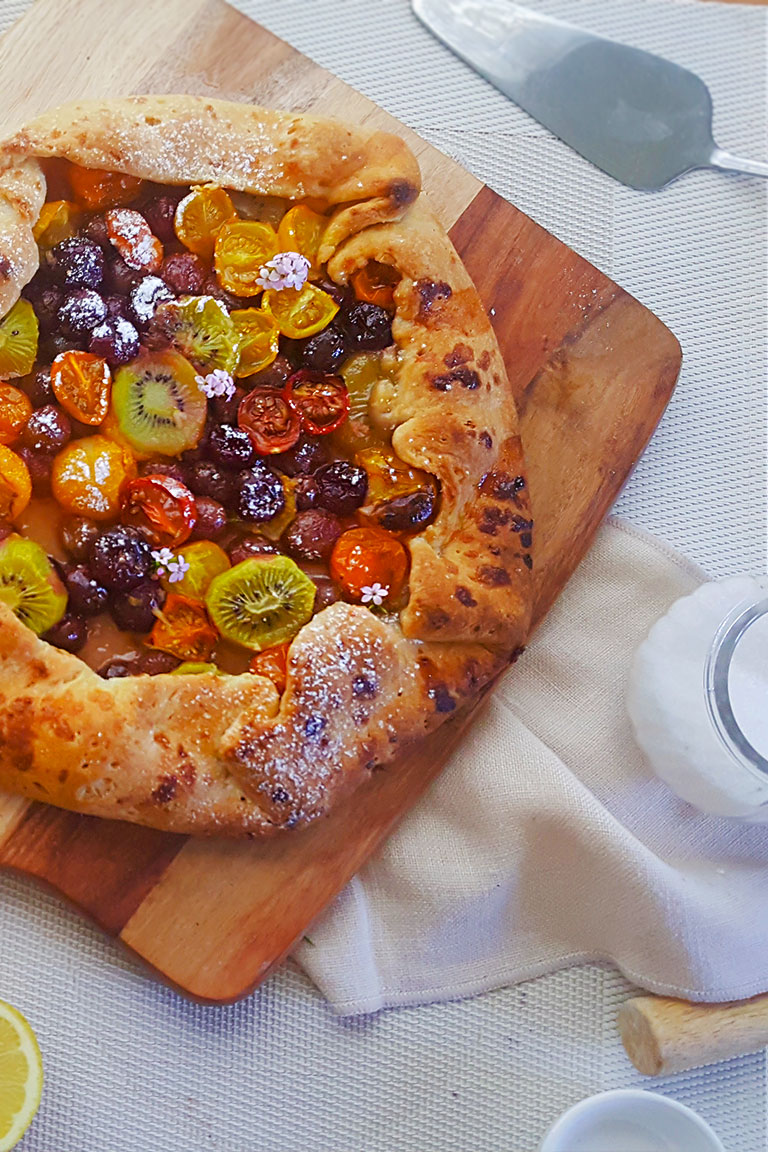 Watch Vegan Galette Video
Other Vegan Baked Dessert Recipes
If you like this video you may also like VEGAN COFFEE CAKE and VEGAN ALMOND FLOUR COOKIES.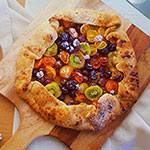 Vegan Galette with Tomatoes, Grapes and Kiwi
Ingredients
Crust Dough
1 ¼

cup  

Flour

1

tbs

Sugar

½

tsp

Salt

1

tbs

Apple cider vinegar

½

cup

Coconut Oil

¼

cup

Ice water
For Topping
1

tbs

Soft vegan butter

1

cup

Concord grapes

½

cup

Cherry tomatoes

2

Kiwi

Sliced

1

tbs

Lemon juice

¼

cup

Sugar

1

tbs

Corn starch

Lemon Zest  
Instructions
Place the flour, salt, and sugar in a large bowl. Pour over apple cider vinegar and mix.  

Slowly add the coconut oil to the dry ingredients while mixing with your hands. Gently toss coconut oil in the flour to distribute it evenly. Mix until the mixture resembles coarse crumbs. It's okay if there are a few large pieces of coconut oil remaining.  

Prepare your water in a bowl with ice cubes. Start pouring in the ice water slowly and gradually. Combine until flour mixture forms a dough-like texture.  

Wrap the dough into a piece of plastic wrap. Flatten into a disk shape and refrigerate for about an hour.  

Meanwhile toss the grapes and tomatoes in sugar, cornstarch and lemon juice.  

 Slice kiwi and some more cherry tomatoes for topping, don't toss them into the sugar mixture.  

Preheat the oven to 425°F (220°C). Line a baking sheet with parchment paper.  

Dust your work surface with flour and place the dough on top. Dust the top of the dough with a little flour as well. Roll out until you have a rough round-shaped disc that's about 12 inches in diameter. Then gently place this crust on a parchment-lined baking tray.  

Gently spread some soft vegan butter on pastry dough and flip the fruit mixture on its surface. Add sliced kiwi and cherry tomatoes on top.  

Fold the rim of the dough up and over the edge of the filling, overlapping the dough as you go around and pleating. Brush the soft butter over the crust and sprinkle coarse raw sugar all over the galette.  

Bake the galette for 25 minutes or until the crust is golden brown. Remove from heat, let it cool on a cooling rack and sprinkle some caster sugar on top.  

Serve the galette while warm, or at room temperature, with a scoop of vegan ice cream.
Video