Embark on a flavorful journey as we delve into the world of Brown Lentils. Explore a range of delicious brown lentil substitute that can elevate your cooking expertise. Discover delicious alternatives that will keep your recipes on track when your pantry is running low on brown lentils.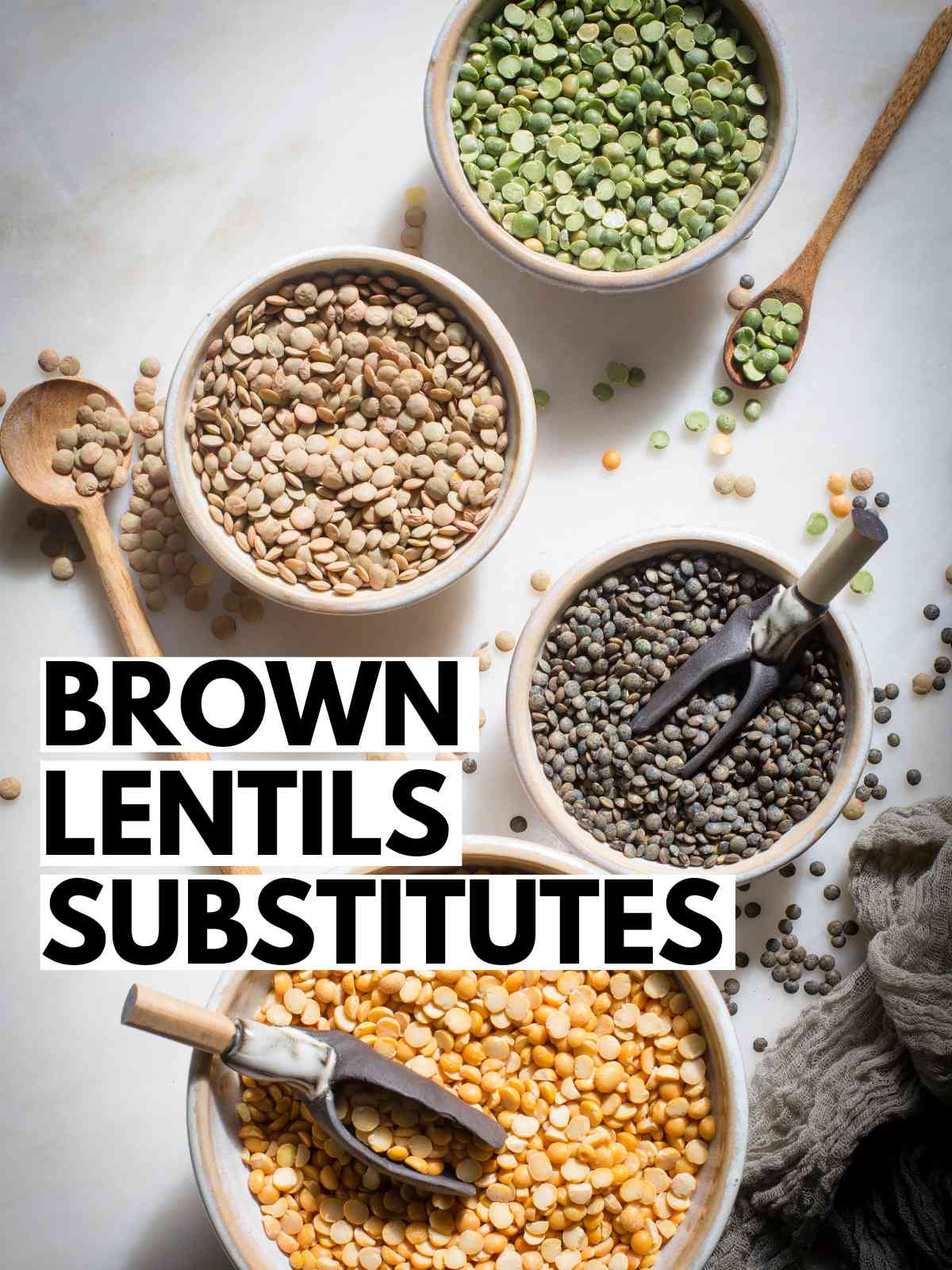 Jump to:
What are Brown Lentils?
Brown lentils, scientifically known as Lens culinaris, are a popular variety of lentils known for their versatility and nutritional value. These lentils are a staple in many cuisines worldwide, and they are particularly popular in Mediterranean, Middle Eastern, and Indian cooking.
Brown lentils are also known as "Sabut Masoor Dal" in Indian cuisine, which means whole masoor dal.
Here are some key characteristics of brown lentils:
Color: As the name suggests, brown lentils are usually brown or greenish-brown when dried but vary in shade.
Size: They are relatively small and range from 3-5 mm in diameter.
Texture: Brown lentils have a firm texture that holds up well during cooking, making them suitable for various dishes.
Flavor: They have a mild, earthy flavor that pairs nicely with a variety of herbs and spices.
Cooking Time: Brown lentils typically cook in about 20-25 minutes, although this can vary slightly depending on their age and quality.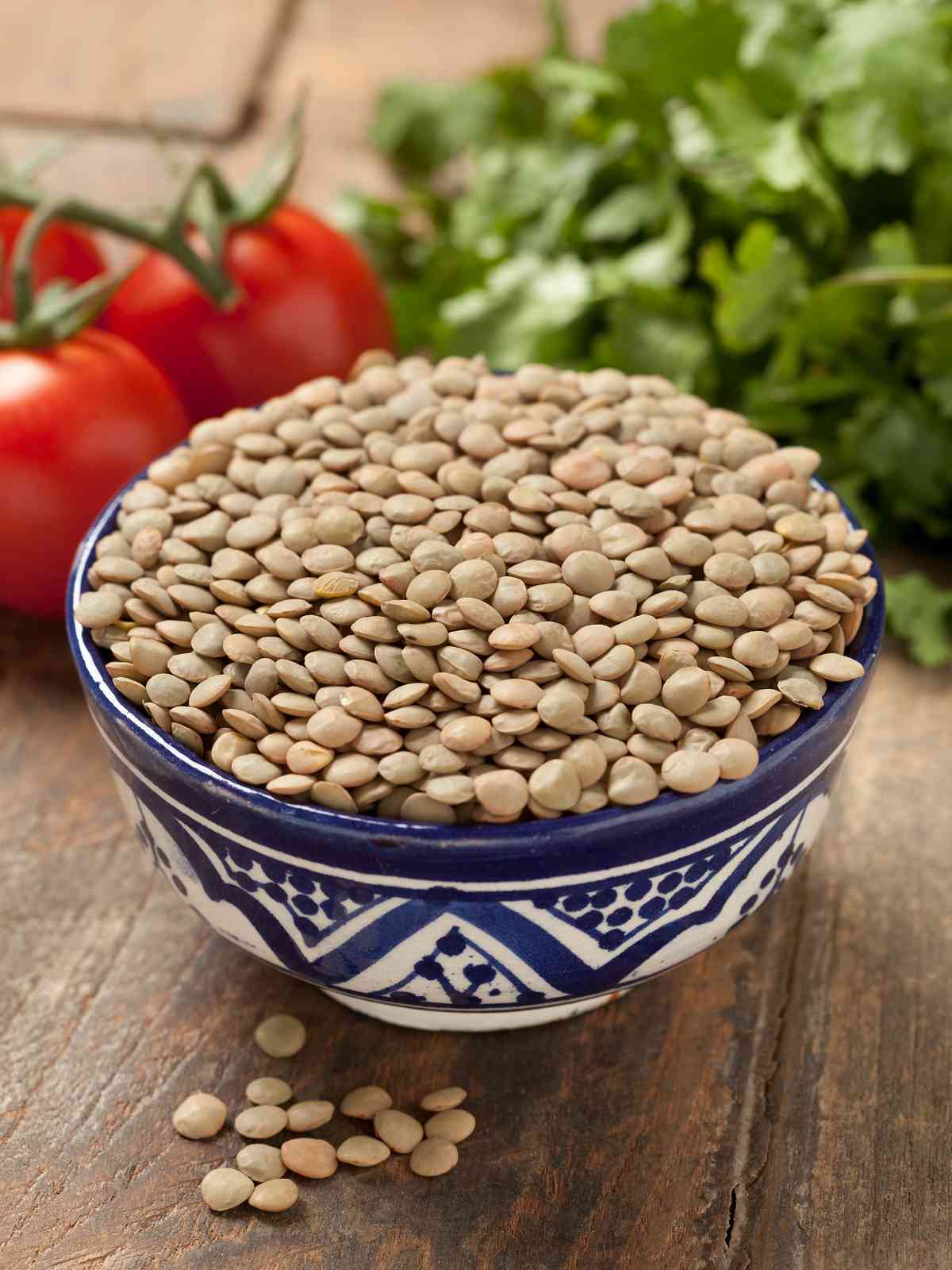 Brown Lentils Properties
Brown lentils, like other varieties of lentils, possess several properties that make them a popular and nutritious food choice. Here are some key properties of brown lentils:
Nutrient-Rich: Brown lentils are a nutrient-dense food. They are a good source of plant-based protein, providing about 18 grams of protein per cooked cup.
High in Fiber: Brown lentils are an excellent source of dietary fiber, with approximately 15 grams of fiber per cooked cup. Fiber is essential for digestive health and can help regulate blood sugar levels.
Rich in Vitamins: Brown lentils are a good source of various vitamins, including folate (vitamin B9), which is important for cell division and DNA formation. They also contain significant amounts of vitamin B1 (thiamine), vitamin B6, and vitamin K.
Mineral Content: Brown lentils are packed with essential minerals, including iron, potassium, magnesium, and phosphorus. Iron is crucial for transporting oxygen in the blood, while potassium helps maintain healthy blood pressure.
Low in Fat: Brown lentils are naturally low in fat, making them a heart-healthy choice. They provide essential nutrients without contributing excessive saturated fat to your diet.
Complex Carbohydrates: Lentils, including brown lentils, are a source of complex carbohydrates, which provide steady and sustained energy. They have a relatively low glycemic index, making them suitable for individuals concerned about blood sugar control.
Gluten-Free: Brown lentils are naturally gluten-free, making them suitable for individuals with gluten sensitivities or celiac disease.
Brown Lentils Substitute
If you need a substitute for brown lentils in a recipe, there are several alternatives depending on your dietary preferences and the specific dish you're making. Here are some options:
Green Lentils
Green lentils are similar in size and shape to brown lentils but have a slightly peppery flavor and a firmer texture. They typically hold their shape well when cooked.
Best For: Green lentils work as an excellent substitute in recipes where you want lentils to maintain their shape, such as salads and side dishes.
Cooking Time: They usually take about 25-30 minutes to cook.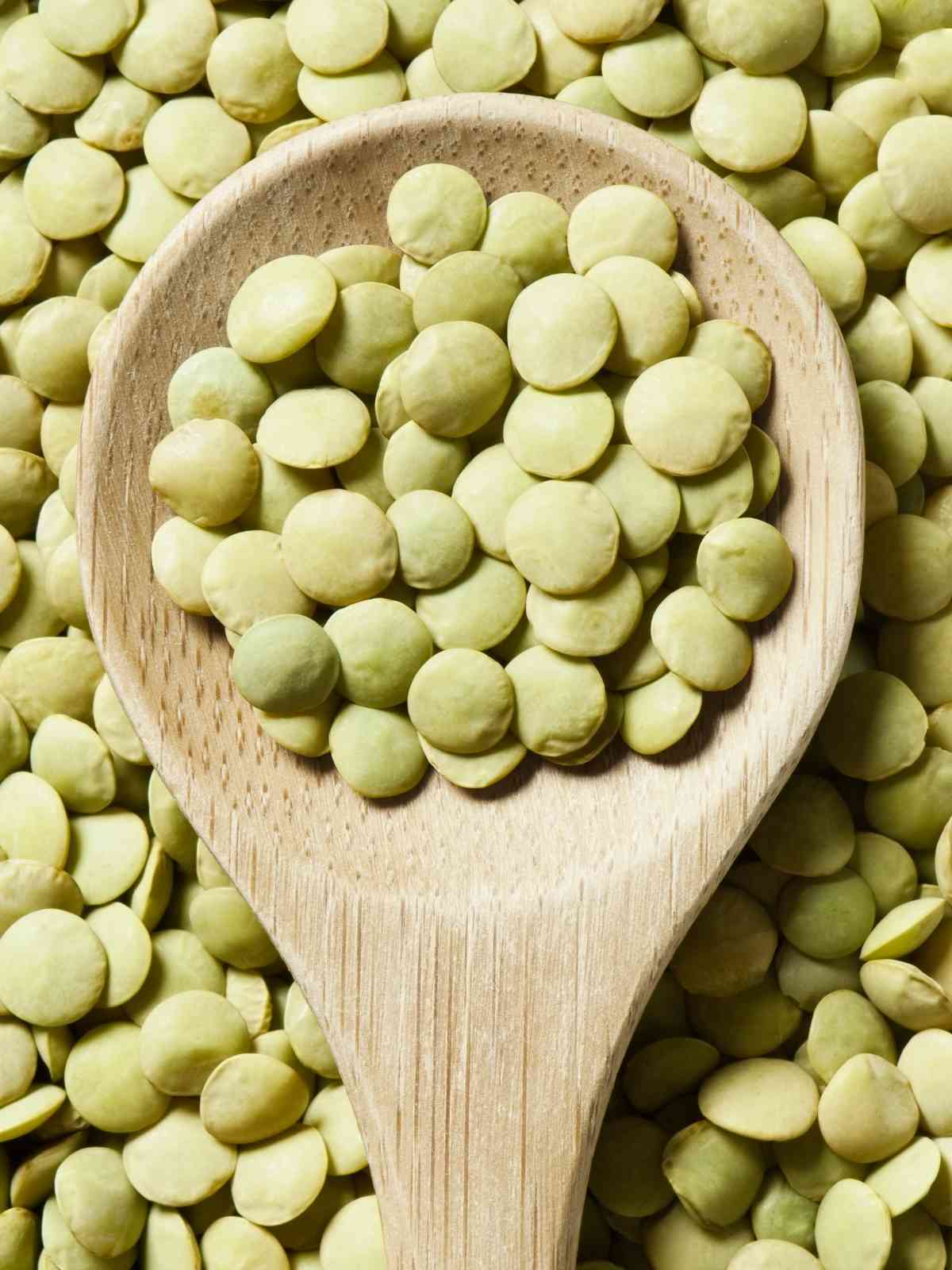 French Lentils (Lentilles du Puy)
French lentils are smaller and more delicate than brown lentils. They have a distinctive slate-green color and a slightly peppery or nutty taste. They are known for their ability to hold their shape during cooking.
Best For: French lentils are perfect for salads, side dishes, and any recipe where you want lentils to remain intact.
Cooking Time: They generally require about 20-25 minutes to cook.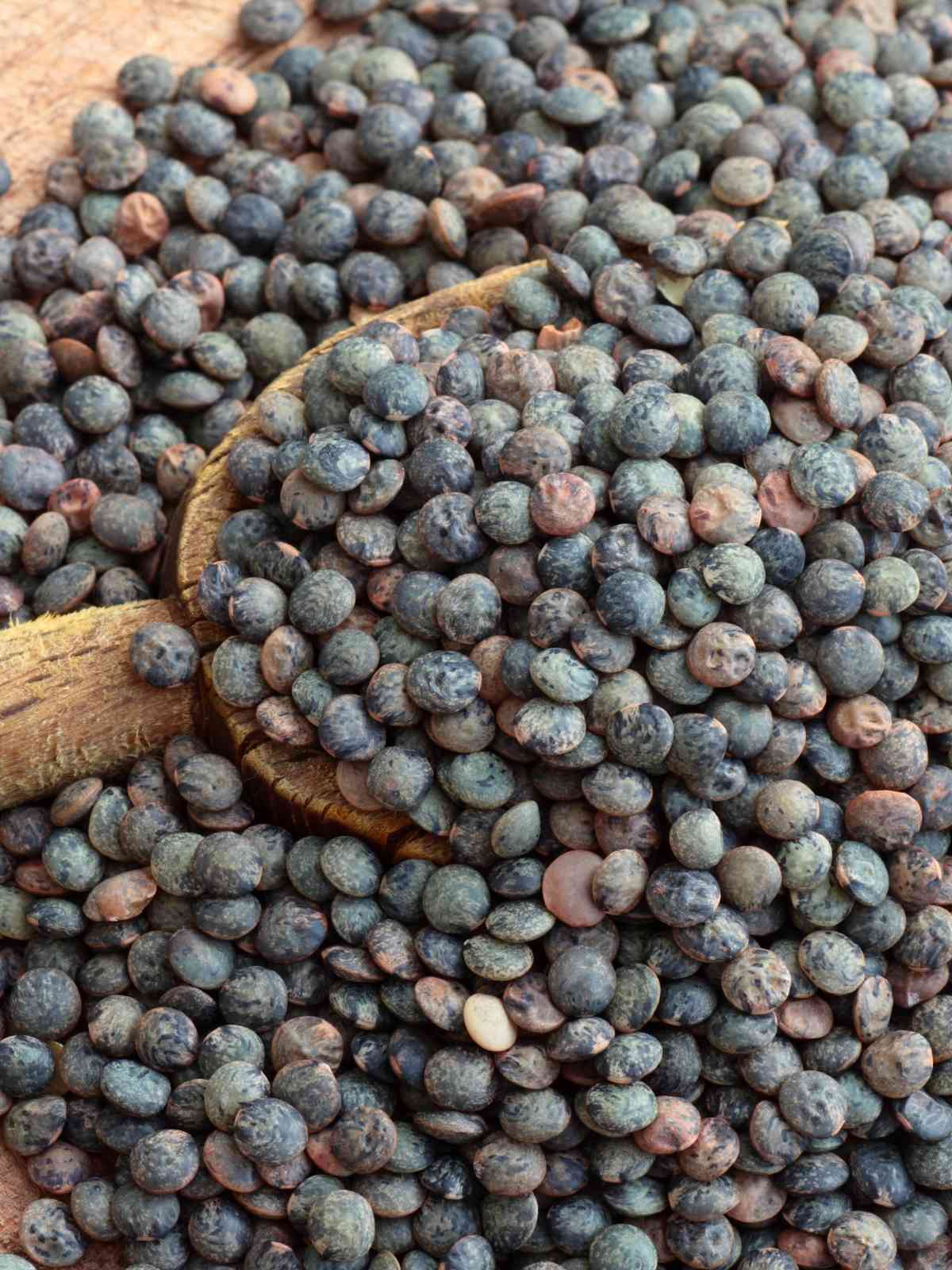 Black Lentils (Beluga Lentils)
Black lentils are small and round with a deep, glossy black color. They have a rich, earthy flavor and maintain their shape well when cooked.
Best For: Black lentils can be used as a substitute when you want a striking color contrast in your dish or in recipes like salads, soups, or as a side dish.
Cooking Time: They typically cook in 20-25 minutes.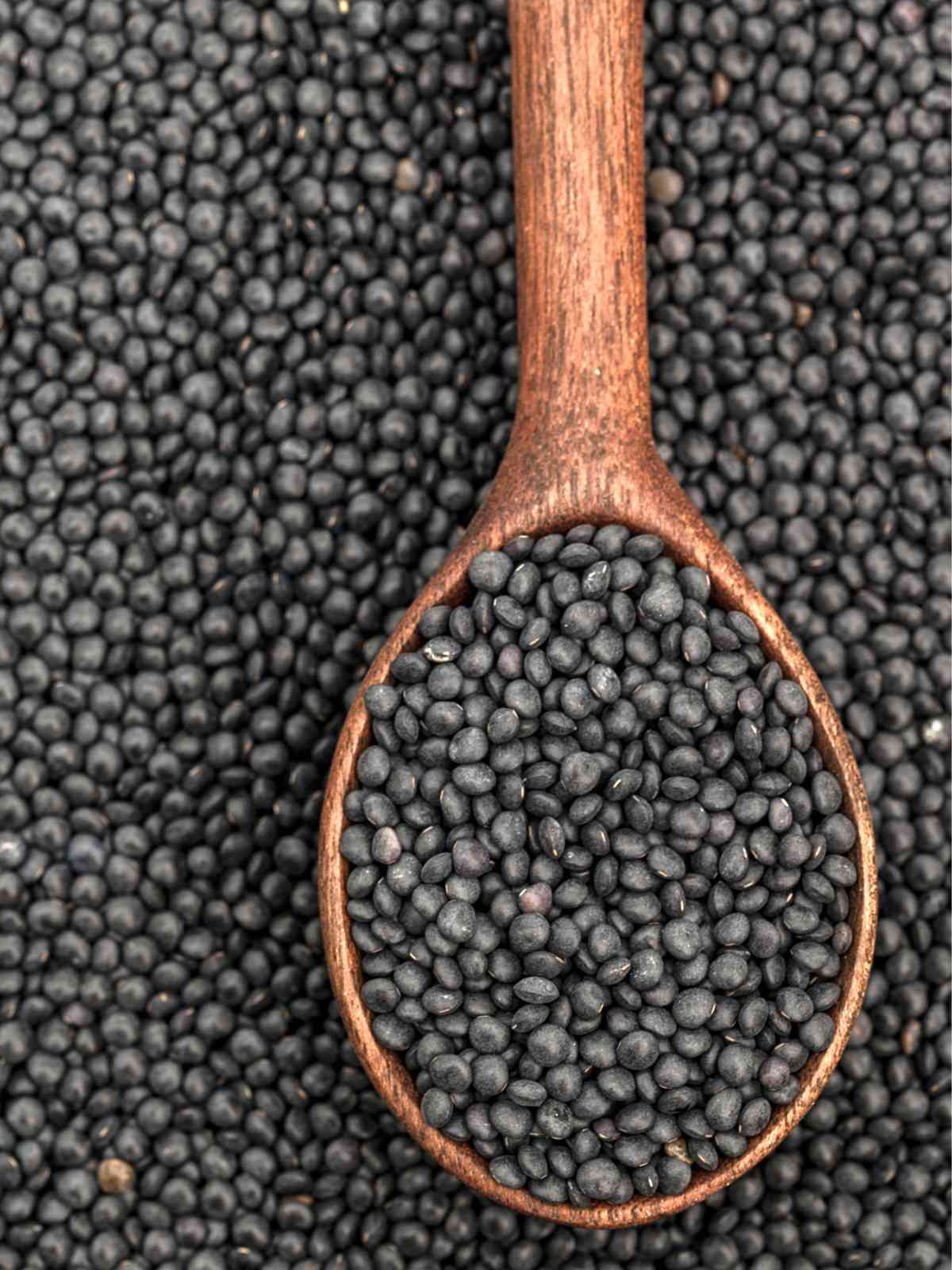 Red Lentils
Red lentils are smaller and have a bright orange or reddish color. They have a mild, slightly sweet flavor and tend to break down and become mushy when cooked.
Best For: Red lentils are suitable for dishes where you want lentils to dissolve and thicken the liquid, such as soups, stews, and curries.
Cooking Time: They cook quickly, usually in 15-20 minutes.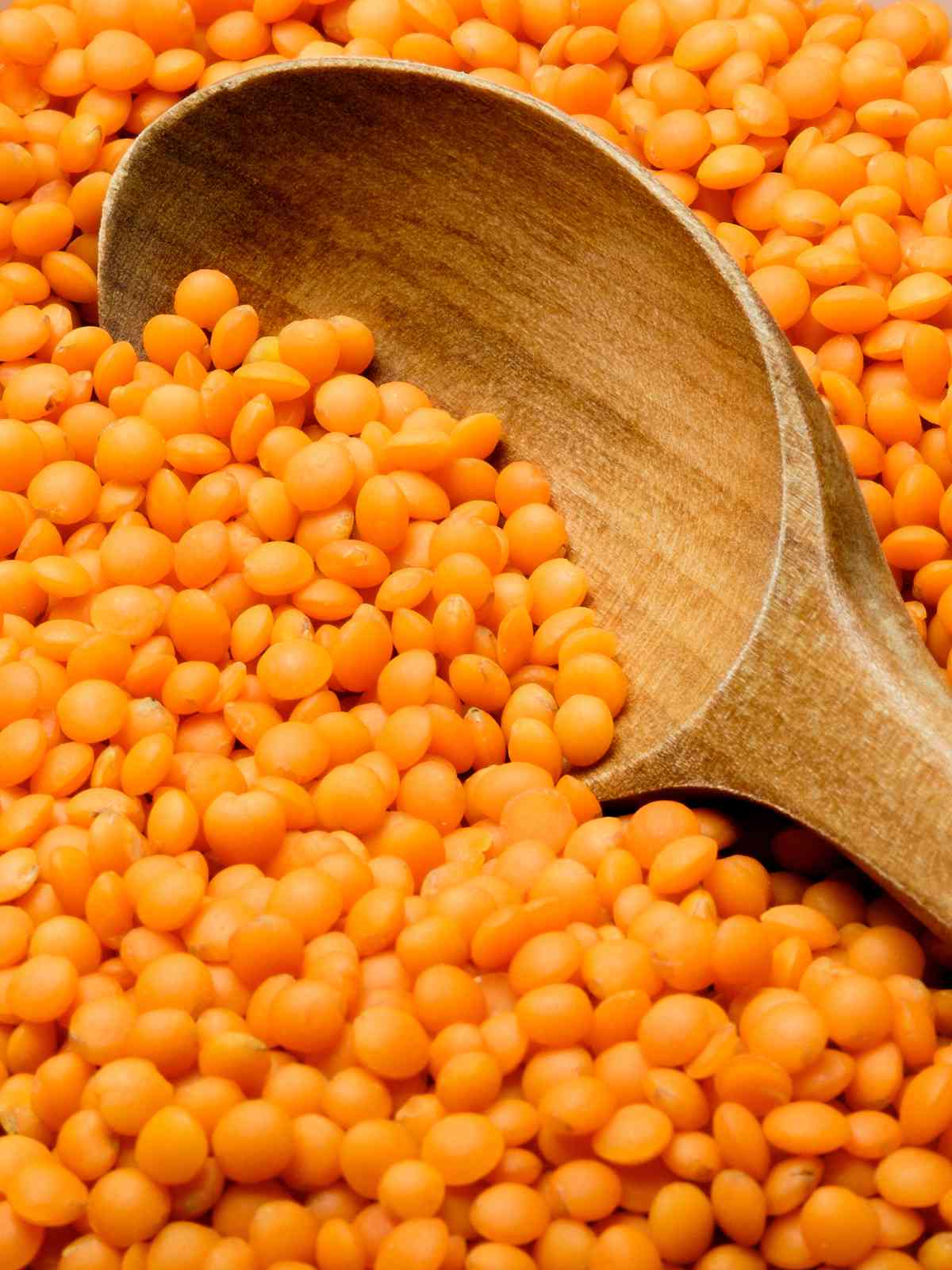 Yellow Lentils
Yellow lentils, also known as split yellow lentils or moong dal, are small and yellow in color. They have a mild, nutty flavor and, like red lentils, tend to break down when cooked.
Best For: Yellow lentils are commonly used in Indian and Middle Eastern cuisines for dishes like dhal and lentil soups.
Cooking Time: They cook rapidly, typically in 15-20 minutes.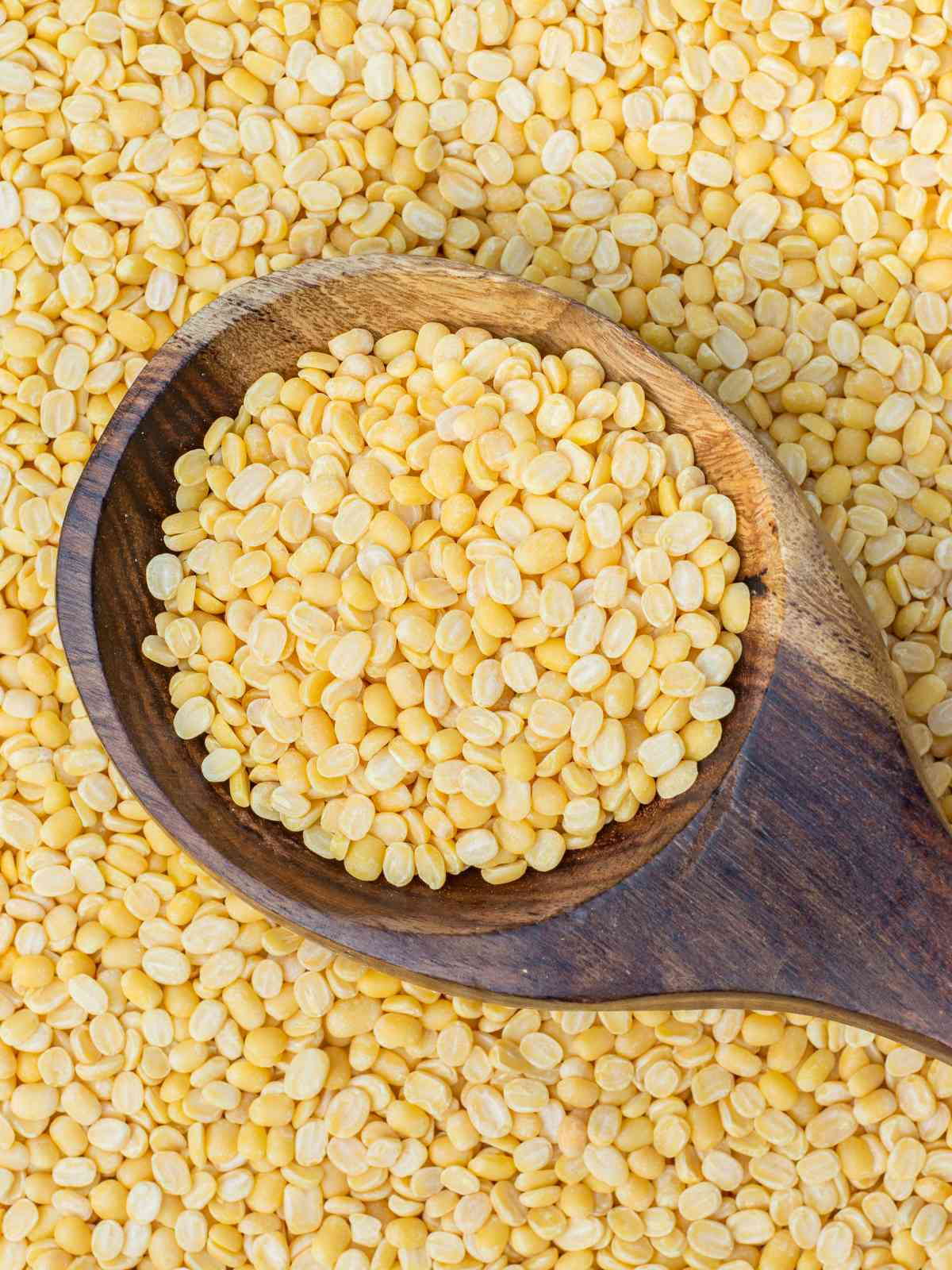 Split Peas
Split peas are typically green or yellow and are derived from dried field peas. They have a mild flavor and can be used in various dishes.
Best For: Split peas can be a suitable substitute in recipes where lentils are used, especially in soups and stews.
Cooking Time: They take about 30-40 minutes to cook.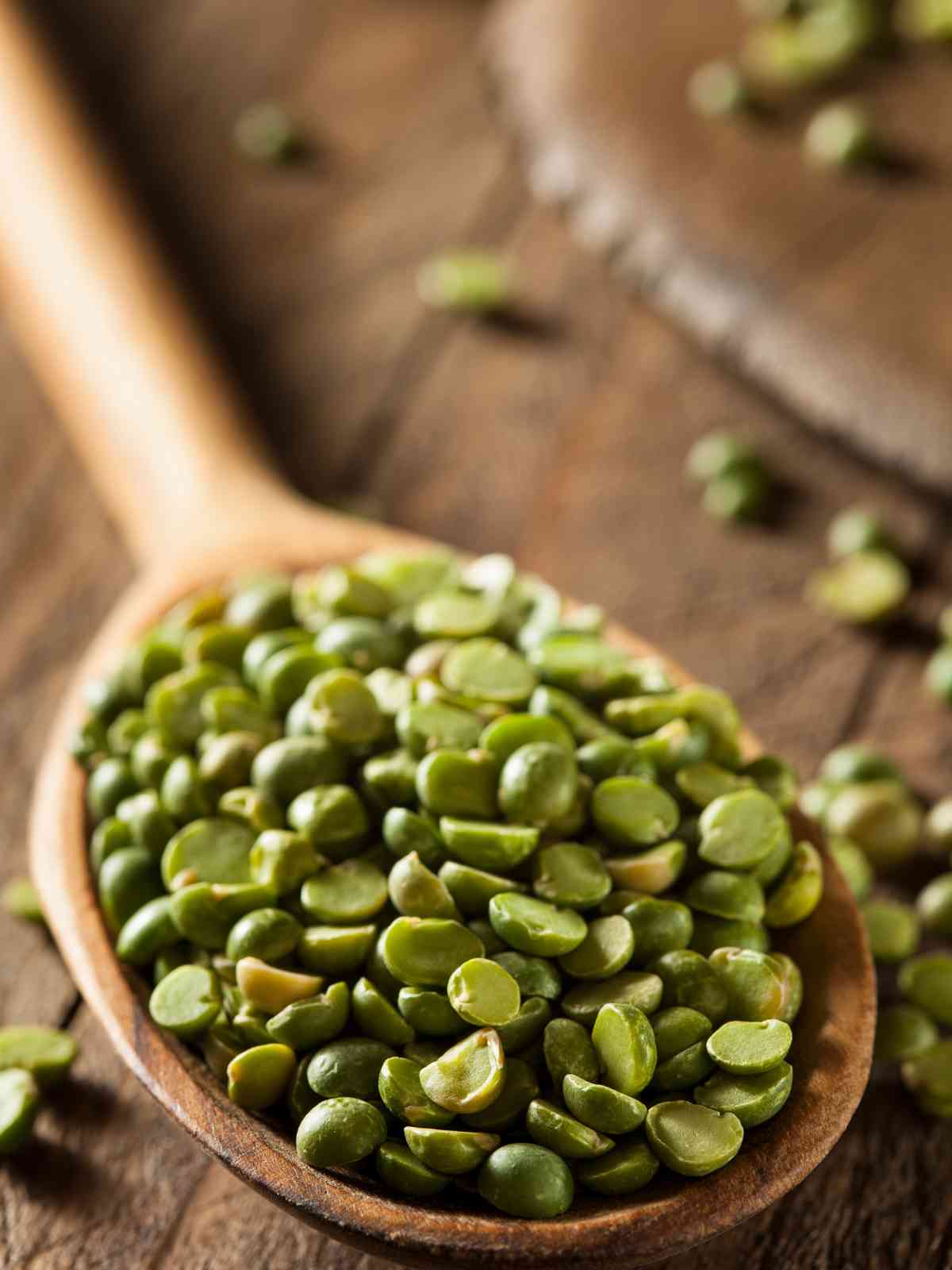 Canned Lentils
Canned lentils are precooked and ready to use. They come in various types, including brown, green, and red lentils.
Best For: Canned lentils are a convenient choice when you want to save time in the kitchen. Rinse and drain them before use.
Cooking Time: They require minimal cooking since they are already cooked.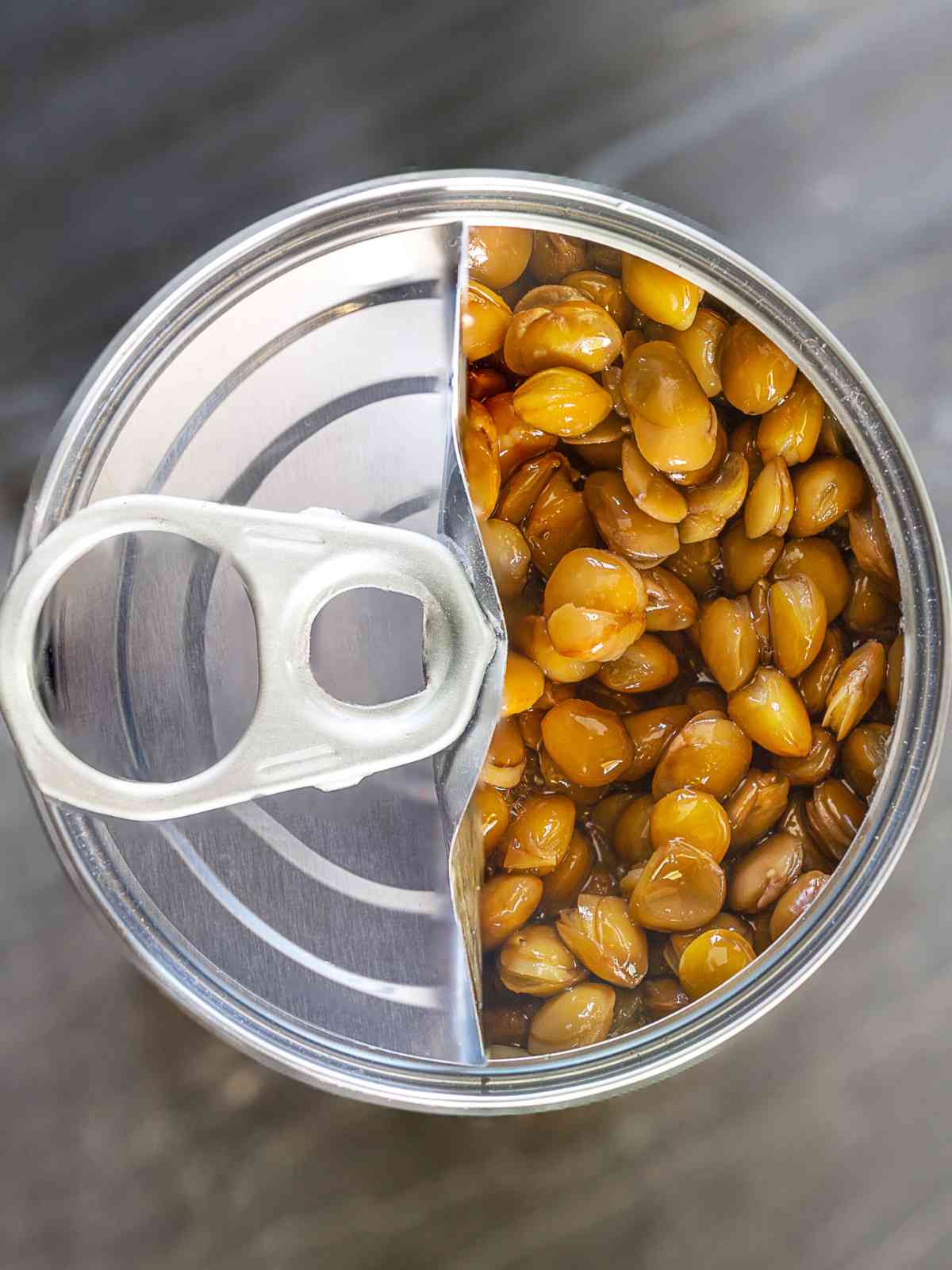 Chickpeas (Garbanzo Beans)
Chickpeas are not lentils but can be a suitable substitute in some recipes due to their nutty flavor and firm texture.
Best For: Chickpeas work well in dishes like curries, salads, and soups where you want a meaty texture and a slightly nutty flavor.
Cooking Time: If using dried chickpeas, they need to be soaked and cooked separately, which takes longer than lentils.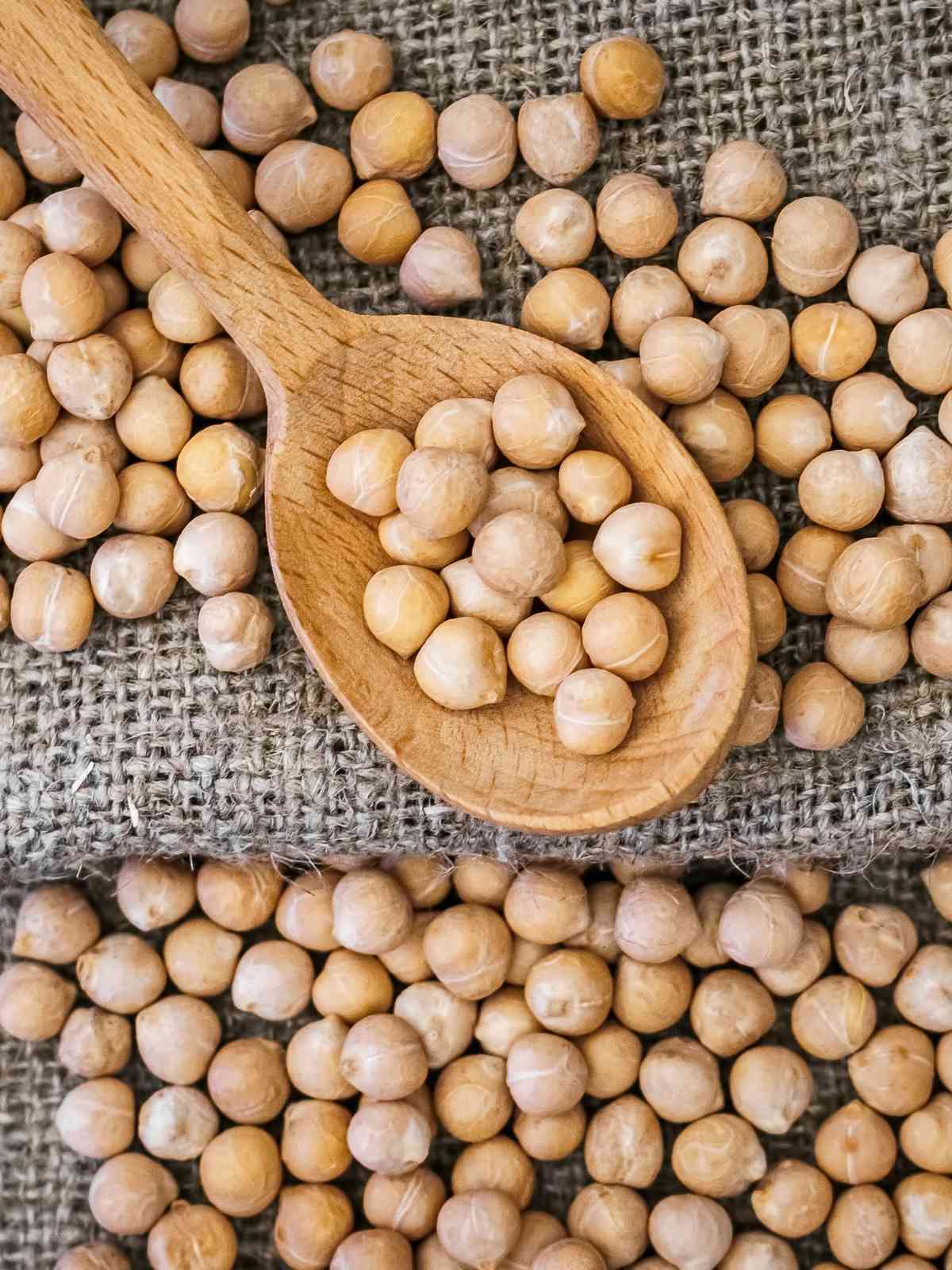 Kidney Beans
Kidney beans are not lentils but they can serve as a suitable substitute for brown lentils in various recipes due to their similar texture and nutritional qualities. They have a slightly nutty and earthy flavor, which can complement many dishes that traditionally use brown lentils.
Best For: Kidney beans work well in dishes like salads, burgers, loaves, and, soups. You can also use them in recipes like dal or curry, although the flavor profile will be slightly different.
Cooking Time: They require a longer cooking time than brown lentils. So, if you're using kidney beans as a substitute, ensure that you adjust the cooking time accordingly or opt for pre-cooked or canned kidney beans for convenience.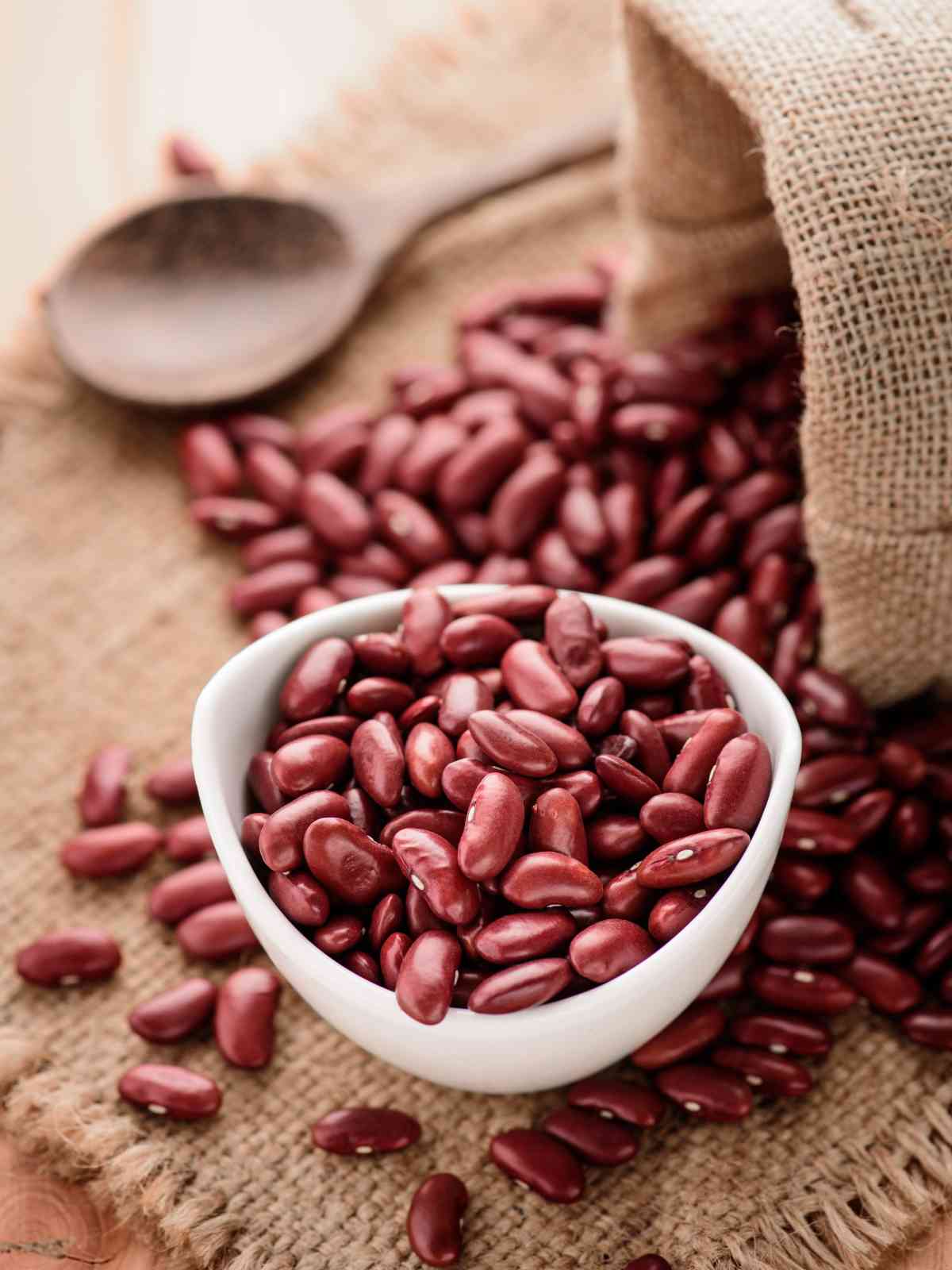 Lentil Recipes
Tips for Successful Substitution
When substituting brown lentils in recipes, it's essential to consider the dish's flavor, texture, and cooking time. Here are some tips for successful brown lentil substitution:
Choose a Suitable Lentil Variety: If you're substituting brown lentils with another type of lentil, consider the recipe's requirements. Green or French lentils are the closest match in texture and cooking time to brown lentils.
Adjust Cooking Time: Different lentil varieties have varying cooking times. Brown lentils typically take around 20-25 minutes to cook. If you use a different lentil type, adjust the cooking time accordingly to ensure they reach the desired level of tenderness. 
Maintain Flavor: Lentils have a mild, earthy flavor. Ensure that your chosen lentil variety complements the dish's overall flavor profile. For example, green or French lentils have a slightly peppery taste that pairs well with many savory dishes. 
Texture Matters: Brown lentils typically hold their shape reasonably well when cooked. If your recipe relies on lentils maintaining their structure, choose a lentil variety with a similar texture, such as green or French lentils. 
Experiment and Taste: Before making a large batch, do a small test batch with the substituted lentils. This allows you to adjust the seasoning, cooking time, and texture to ensure the dish turns out as expected. 
Keep an Eye on Cooking Liquid: Different lentil varieties may absorb different amounts of liquid during cooking. Be prepared to adjust the amount of liquid you use in your recipe to achieve the desired consistency. 
MORE FOOD SUBSTITUTES IN COOKING
Remember that the best lentil substitution can vary depending on the recipe and your personal preferences. With some experimentation and attention to these tips, you can successfully substitute brown lentils in a variety of dishes while maintaining the overall integrity of the recipe.