What's more comforting after a long day than a bowl of creamy vegan pasta? This Creamy Pumpkin and Lentil Pasta is Versatile, filling and easy to prepare. It is the ultimate comforting food anyone desires for their dinner.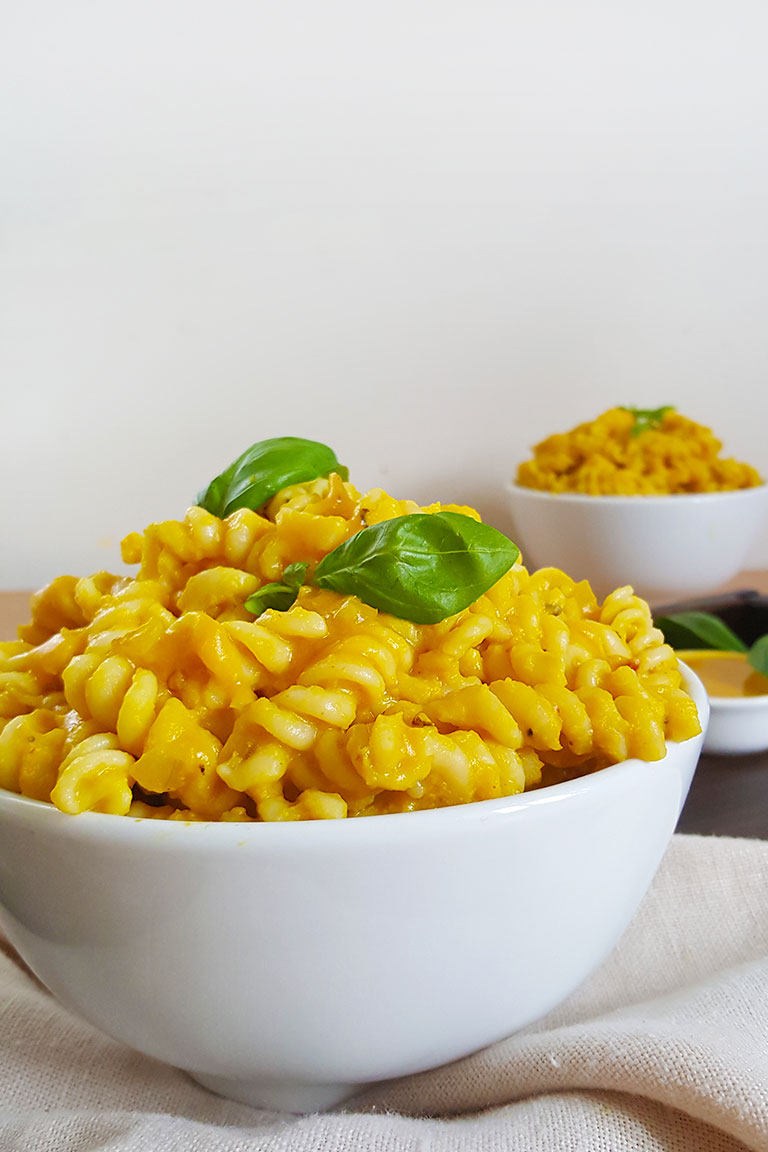 Everyone loves pasta but no one likes to fill them up with carbs and only carbs. SO, I always try to add veggies and any kind of protein in my pasta recipes to keep them on a healthier side. This recipe is vegan, gluten-free and dairy-free.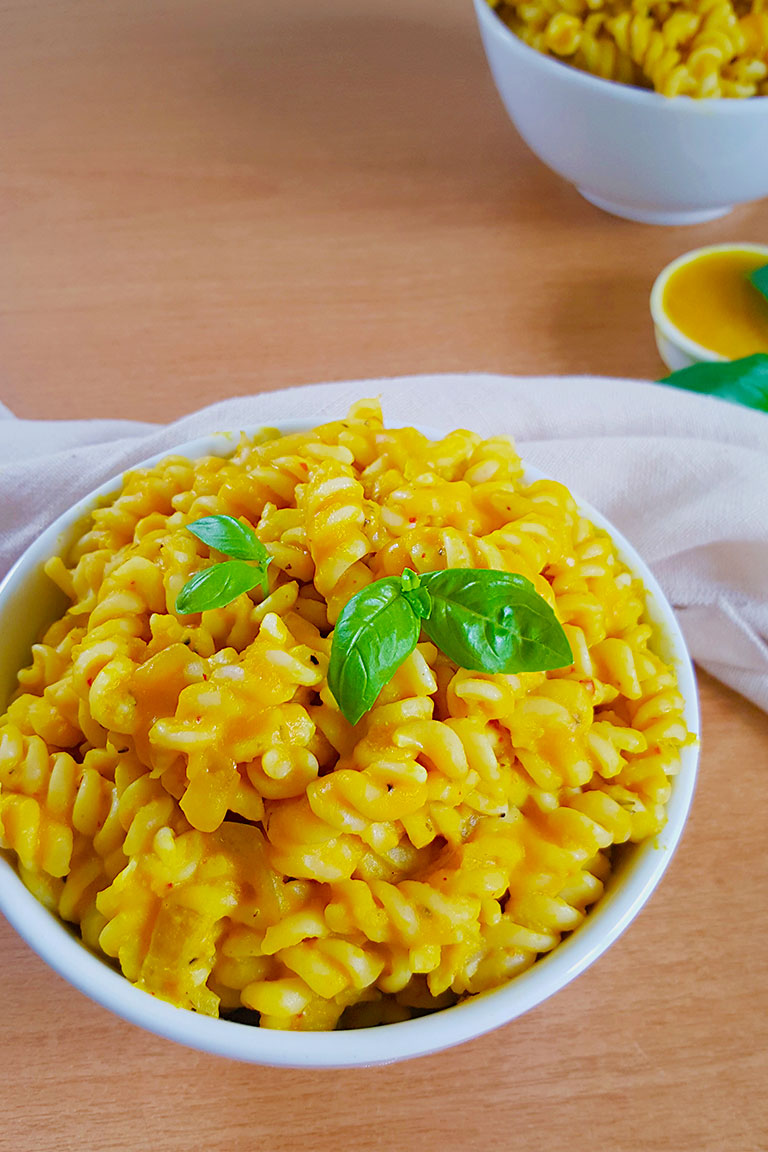 If you are looking for easy vegan dinner recipes for the family, this one is for you. Being a mother, I always search for recipes that are easy to make and feed the crowd and still spare some leftovers. I think my kids enjoyed this dish just as much as adults, plus it is aesthetically so presentable that you can easily serve it for a fancy dinner night. This could be a good weekly meal prep option, as it stays very well in the fridge for up to a week.
Ingredients for Creamy Pumpkin and Lentil Pasta:
A dreamy creamy pasta is made up of 10 simple ingredients.
Pumpkin: Its pumpkin season and is a must to add this warm flavor into your pasta. It will give the prettiest fall color and flavor to your recipe.
Red Lentil: They will add the texture and thickness and it's a great way to incorporate some proteins into a pasta dish.
Pasta: I am using gluten-free fusilli to make it gluten-free. You can use any kind of pasta. But I would suggest using Penne, rigatoni, macaroni or fusilli. They will perfectly incorporate with this pumpkin and lentil sauce.
Almond Milk: Almond milk will add a creamy nutty flavor to this recipe. If you have a nut allergy you can substitute it with soy, coconut or oats milk.
Vegetable Broth: This will add a rich flavor to a recipe.
Spice and Seasonings: I am using salt, red chili flakes, black pepper, dried rosemary and oregano for flavoring this pasta recipe. You can skip or add any spices of your choice for your personalized taste.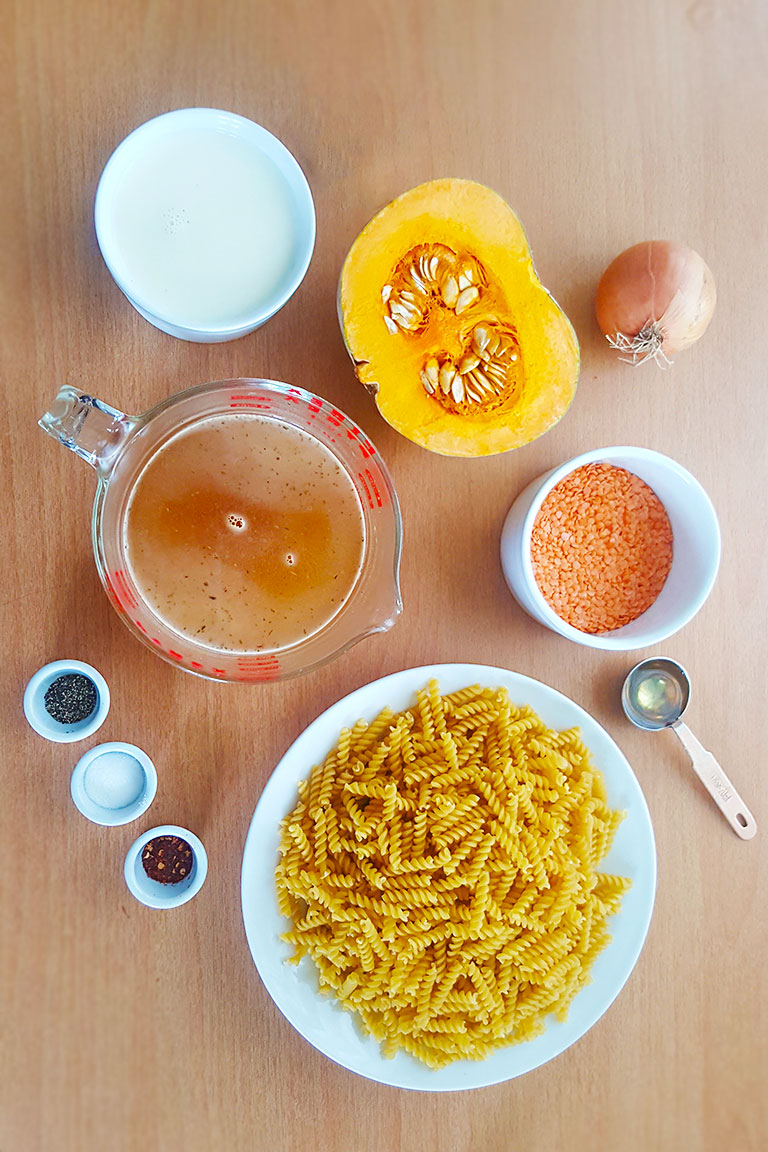 This recipe starts with a creamy yummy pumpkin and lentil sauce and ends up mixing this sauce with pasta. It's as simple as it is. For the sauce simply boil pumpkin and red lentils in vegetable broth and blend it.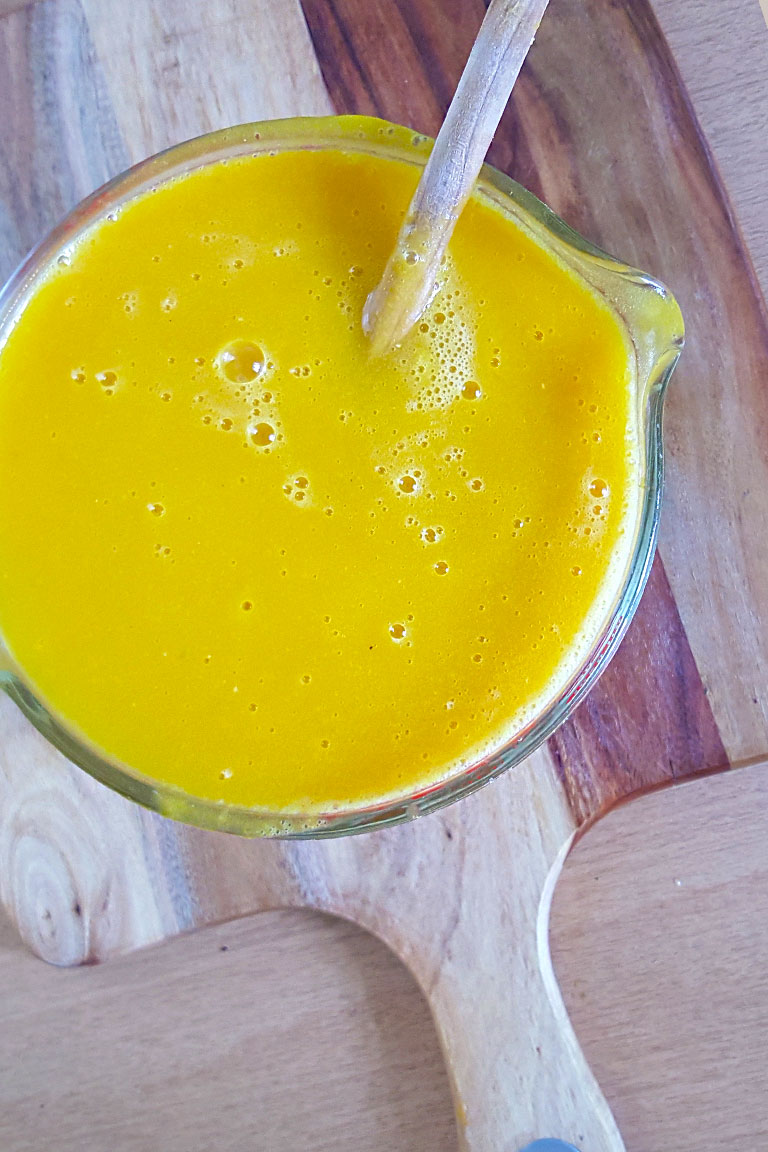 You must make this Creamy Pumpkin and Lentil Pasta, It's
Creamy
Satisfying
Healthy
Comforting
Great as leftovers
And Super Delicious.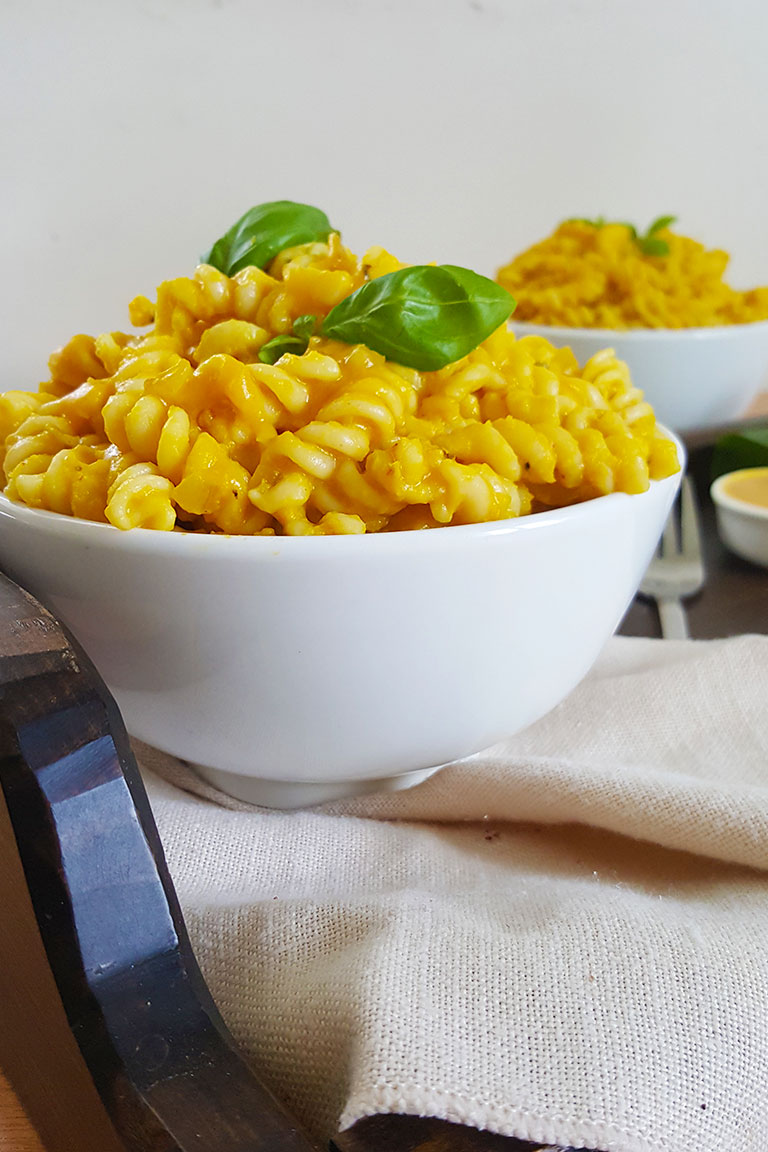 If you enjoyed this recipe you may also like ROASTED BELL PEPPER & SPINACH PASTA.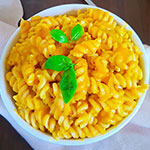 CREAMY PUMPKIN AND LENTIL PASTA
Ingredients
400

g

Gluten-free Pasta

½

Cup

Red Lentil

2

Cup

Pumpkin

(cubed)

3

Cup

Vegetable Broth

1

Cup

Water

1

Tbs

Oil

1

Medium

Onion

(chopped)

1

Tbs

Salt

1

Tsp

Black Pepper

1

Tsp

Chili Flakes

½

Tsp

Dried Rosemary

½

Tsp

Oregano

1

Cup

Almond Milk
Instructions
Wash and soak red lentils for 15min.  

Peel, deseed and cut the pumpkin into small cubes.   

In a large saucepan add pumpkin, soaked lentils, vegetable broth, and water.

Boil them on medium to high heat and blend into a running consistency creamy sauce.  

Meanwhile, cook the pasta according to packet instructions. Reserve 1 cup of the pasta water, drain pasta and set aside.  

In a large pan heat oil and add chopped onion. Fry until lightly golden and add prepared pumpkin and lentil pasta sauce.  

Next, add all spices and seasoning and cook on medium heat. When the sauce starts getting thicker add almond milk. It will add a creamy and nutty flavor to this recipe. (If you want to keep it nut-free you can use coconut or soy milk.  

Add the cooked pasta to the pan and gently toss to combine. Thin the sauce with a bit of the reserved pasta water as needed if it seems too thick or sticky. Serve immediately, topped with basil leaves and vegan parmesan.  
Video
Notes
We are using water in pasta sauce, as lentils tends to get quite thick so water will help to create a good smooth and creamy consistency.
Use soy or oat milk to make it nut free.
If you try this recipe, leave a comment and show some love by rating it in stars. Do not forget to take a picture and tag us @getsetvegan on Instagram. We would love to see this.