It's cheap, easy to cook, fulfilling, delicious and what not? Yes, I am talking about pasta, there's nothing like a warm bowl of pasta to warm you up and keep you full.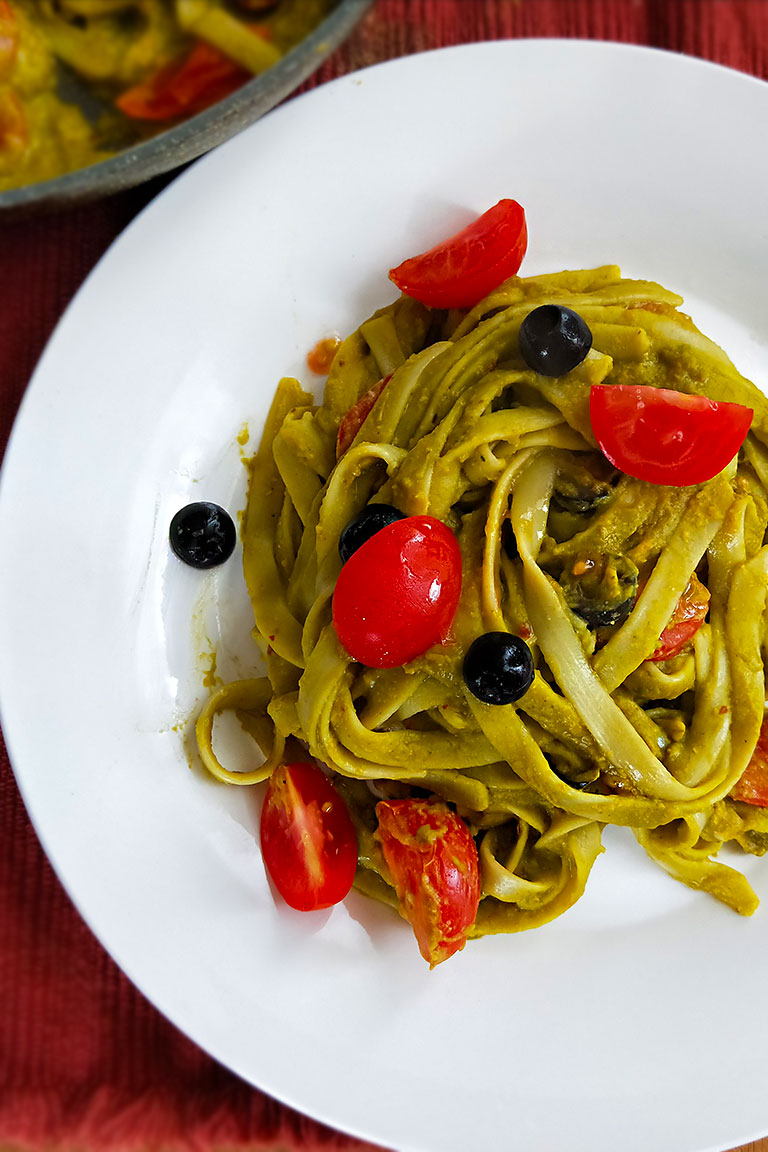 Here's a dish that's light and refreshing but still filling. If you are having a hard time to feed your kids veggies this pasta dish is for you. Fresh spinach, roasted peppers, chickpeas, and cherry tomatoes not only add lots of fiber and vitamins to our diets, but we also love this recipe for its flavor.
I am using Whole wheat fettuccine Pasta for this recipe but you can use lentil pasta to make it gluten-free. This would make the perfect healthier pasta dish for any weeknight meal or will equally work when you want to impress friends.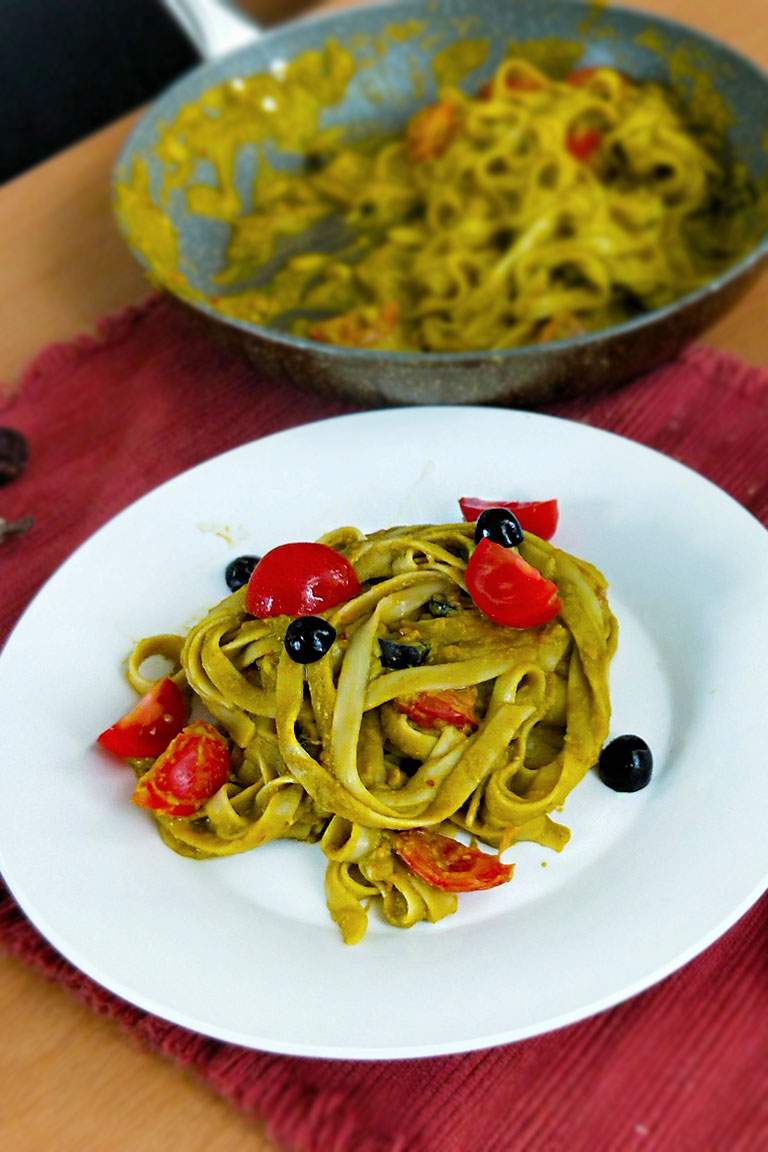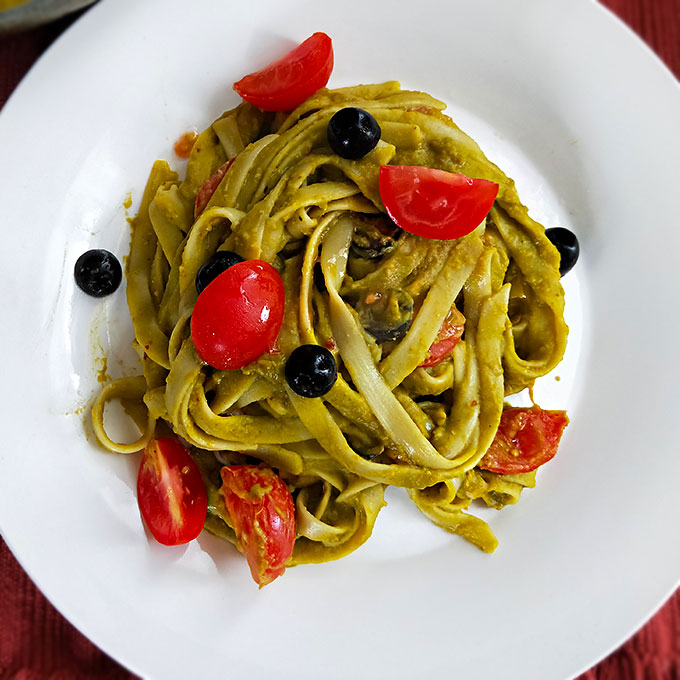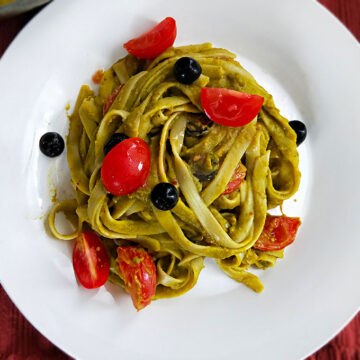 Roasted Bell Pepper & Spinach Pasta
Ingredients
8

oz

 Whole wheat fettuccine pasta

1

Cup

Cherry tomatoes

½

Cup

Olives
Pasta Sauce
2

Medium

Bell peppers

½

Cup

Spinach leaves

½

Cup

Chickpeas

2

Medium

Green chilies

½

Tsp

Oil

1

Tsp

Garlic Paste

½

Tsp

Chili flakes

½

Tsp

Coriander powder

¼

Tsp

Oregano
Instructions
Preheat oven to 350 degrees F. Slice Bell Pepper and toss in a pinch of salt, and roast Bell peppers on a baking tray about 15 - 20 minutes.

Bring a large pot of water to boil over high heat. Add the pasta and cook until tender (7-10) minutes. Drain the pasta in a colander.

Transfer roasted peppers, spinach leaves, chickpeas (drained and washed) and green chilies. Blend until creamy and smooth.

Once blended, set aside and heat a pan over medium heat and fry crushed garlic for a minute. Now add prepared sauce to the pan and cook for about 3 to 4 minutes.

Add seasoning, salt, chili flakes, ground coriander powder, and oregano. Taste and adjust seasonings as needed, adding more salt and pepper or nutritional yeast. The flavor should be very strong since the noodles don't have much flavor, so be generous with your seasonings.

Now add some water as it will get thick and will stick to the pan. Once it reaches a simmer, reduce heat to low and continue simmering.

Once the sauce is thickened to desired consistency add Pasta. Toss and cook for a minute or two. Garnish with cherry Tomatoes and Pitted Black Olives.
Video