Do you want to make a delicious pasta meal for your family that is vegan? There are several vegan pasta brands available in the markets. You can enjoy spaghetti, fettuccini, or penne without worrying about eating animal products.
As vegans, we must be conscious of what goes into our food and onto our plates. There are many brands of vegan pasta available in the markets today that come with all sorts of flavors and different shapes. Besides being able to find these options easily on grocery shelves, there are even more brands available online for your convenience!
Is Pasta Vegan?
Pasta is a staple in many diets, but it's important to know that not all pasta is vegan. While traditional pasta may be made from just flour and water, there are other ingredients added such as eggs, milk, and more which makes it non-vegan.
The good news is that most of the boxed pasta available in the market is vegan! They do not contain eggs or any other animal product. But it is always best to check for yourself because some brands use eggs or dairy as an ingredient in a few of their products, which makes them not suitable for vegans. Always make sure next time your favorite brand is not playing tricks on ya 😉
If you are struggling with what and where to buy to make your pasta meal, I have just the answer. I have compiled a list of some amazing vegan pasta brands so that next time you go shopping you will know exactly which ones are suitable for you to eat. Once you will get to know the vegan pasta brands dont forget to make some Vegan Pumpkin Pasta or Roasted Bell pepper and Spinach Pasta.
Vegan Pasta Brands
Here we will go over some of the most popular types of pasta brands and what they contain so you can determine if they are vegan or not!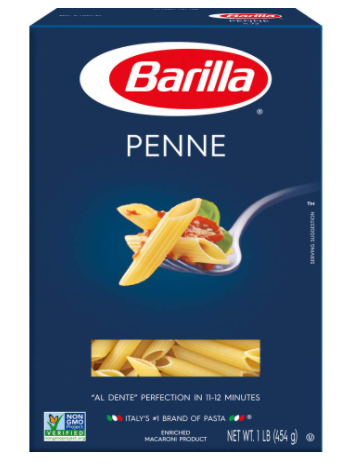 Barilla is the world's largest pasta brand and most of their boxed pasta is vegan. Barilla is an international company that makes quality pasta at prices everyone can afford. Their pasta comes in different shapes and flavors.
Barilla pasta ranges that are vegan are
Before Barilla Protein+ line was made using egg whites but now Barilla has reformulated its Protein+ pasta range to keep up with industry trends, it has stopped the use of egg whites and replaced them with chickpeas, lentils & peas in order to make this vegan-friendly option more appealing for consumers who care about their diet or lifestyle choices.
The only exceptions that are not vegan are their Barilla Collezione Tortellini and Barilla Oven-Ready Lasagne sheets. Their tortellini is also filled with cheese and lasagne sheets have eggs in them.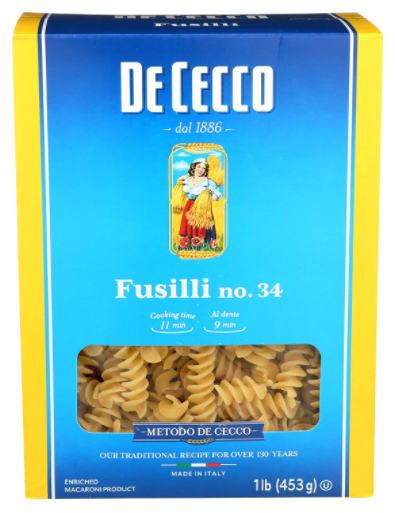 De Cecco is another big name in the world of pasta. The De Cecco brand is affordable and readily available in most supermarkets, which makes them an excellent choice for anyone who wants pasta. The best part is All of their Pasta is Vegan including their lasagna sheets and potato gnocchi.
Just their Egg Tonnarelli and Egg Pappardelle are not vegan.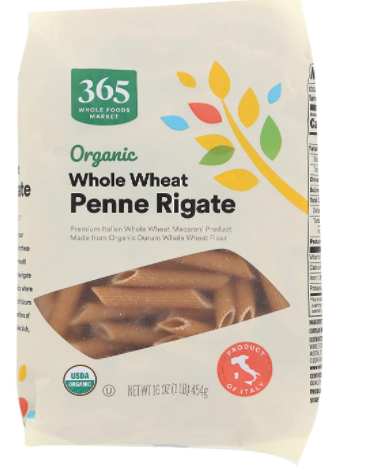 Whole food market pasta is mostly vegan. Their
Whole food Wide Egg Noodles and Mushroom, Eggplant and Butternut Squash Ravioli are Not Vegan. Do not get fooled by the names of vegetables, all of these ravioli have egg, cheese, and whey powder in them making them not suitable for vegans.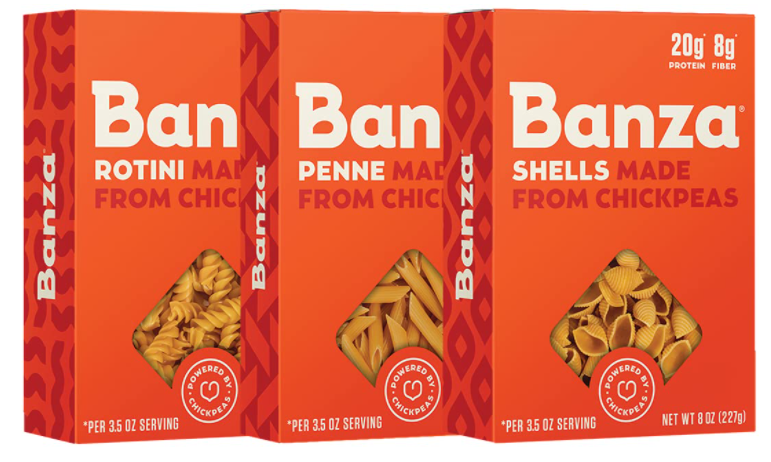 Banza chickpea pasta is a high protein, lower carb, gluten-free healthy alternative to traditional pasta. All ranges of Banza pasta are vegan and they are made from Chickpeas, Pea Starch, Tapioca, Xanthan Gum.
The best part about Banza is not only all of their pasta are healthy and vegan they also have a Plant-based Mac and Cheese. Yes, you hear right 😉
According to them "Banza plant-based mac is a high protein, lower carb, gluten free alternative to traditional mac. Our plant-based mac uses our chickpea pasta shells and adds a creamy, dairy-free, vegan cheese sauce crafted from nutritious ingredients."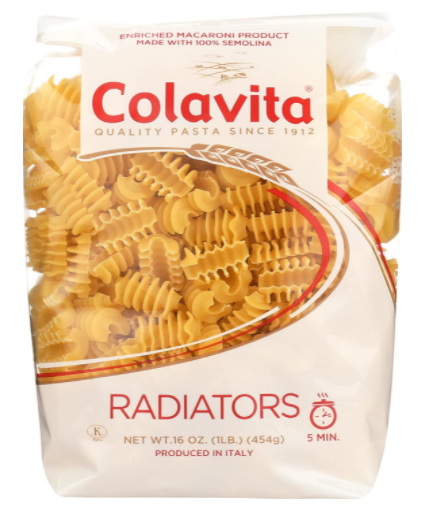 Authentic Italian pasta with superb flavor, texture and color made with 100% durum wheat. Their pasta do not contain any animal products and are made of standerd ingredients that are Semolina (Wheat), Niacin, Iron Lactate, Thiamin Mononitrate, Riboflavin, Folic Acid.
They offer a large variety of Whole Wheat Pasta, Gluten Free Pasta, Traditional Cuts, Pasta Nests and Organic Pasta.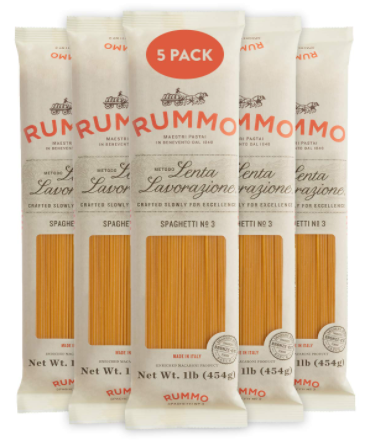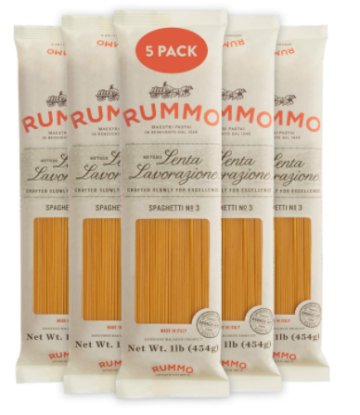 Rummo is a family business of master pasta makers since 1846. They make their pasta with highest quality durum wheat semolina and uses a bronze die to shape the pasta and create a rough surface for best "sauce grip". Their pasta are made in italy. All of their pasta are vegan and enriched with Iron, Potassium, Thiamin, Riboflavin, Niacin, and Folate. Apart from Classics they also offer a range of Gluten free and Legume pasta that are also vegan.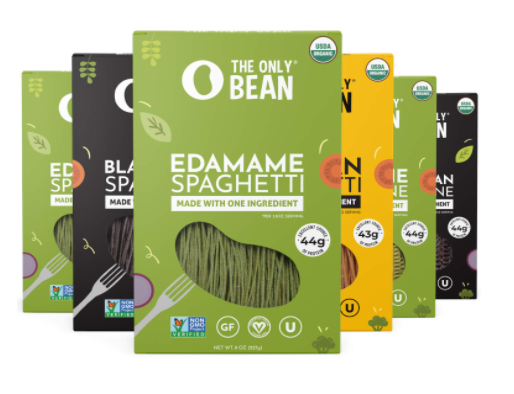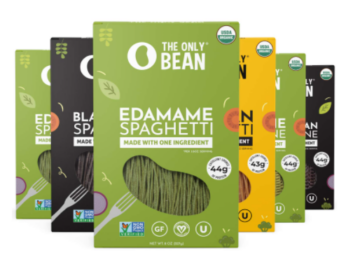 The only bean pasta is a kind of pasta that's actually HEALTHY for you! They are organic, non-GMO, gluten-free, keto friendly, low carb, grain-free, and vegan certified. They are made with single ingredients that are differnt kinds of beans. There varieties include, Soy, Black Bean, and Edamame. All of their pasta are Vegan.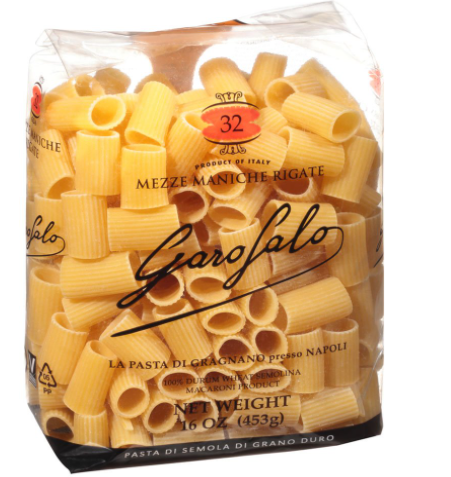 All of their pasta are vegan. Most of there pasta are made with one ingredient that is durum wheat semolina. They have a variety of Gluten free, Organic, Long, short, speciality cut and soup pasta.
Seggiano is a bronze drawn pasta, slow dried and made with organically grown durum wheat from the val d'orcia, Tuscany. They are vegan.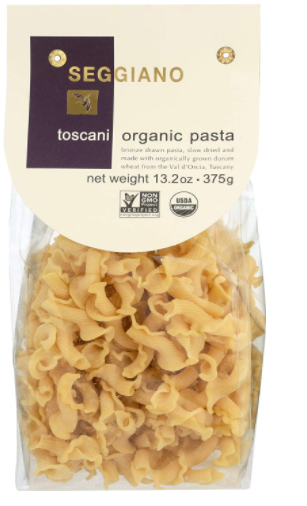 Explore cusuine offer a wide range of protein rich, low carb and grain free pasta. All of their pasta are vegan. They offer pasta made of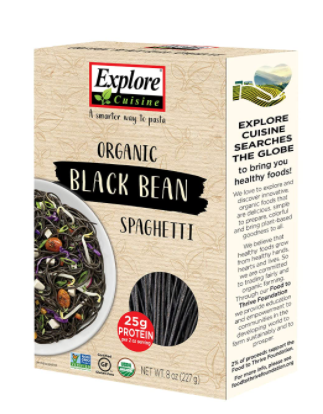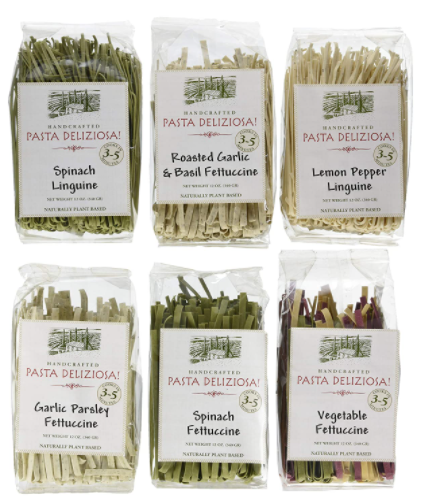 Pasta Deliziosa pasta is natural, vegan and small batch. It cooks in 3-5 minutes just like fresh pasta. It is known for a homemade taste and authentic Italian experience. It is handcrafted in Virginia, the dough is rolled, cut, naturally air-dried, and hand crafted and packed. It comes in six different flavors that are Lemon Pepper Linguine, Garlic Parsley Fettucine, Spinach Linguine, Roasted Garlic & Basil Fettuccine, Spinach Fettuccine and Vegetable Fettuccine.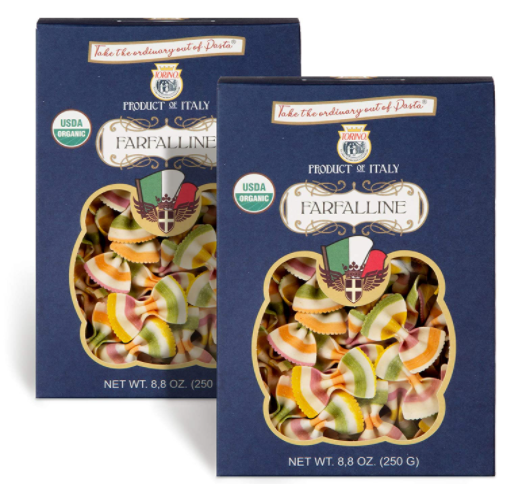 This artisanal pasta is a real expression of love. Handmade in Italy with the best, natural ingredients available. They are made with simple ingredients, including high-quality vegetables, which provide the natural coloring! You can taste a hint of vegetable flavor from beets, tomatoes, spinach, and curcuma, and the color stays vibrant after cooking. They are Organic and Vegan.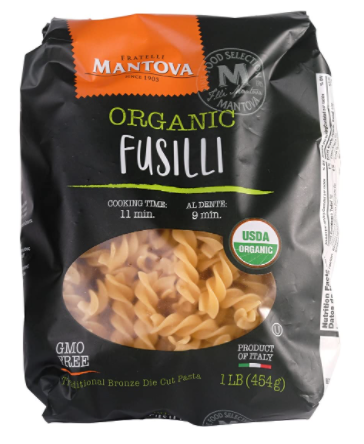 Mantova offers a range of Pasta that are vegan. Their pasta is made from 100% Organic durum wheat semolina.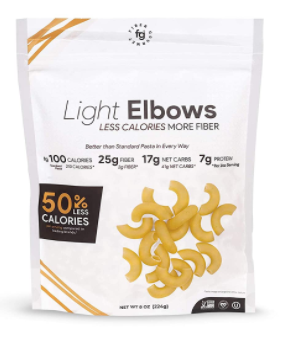 Fiber Gourmet brings you a delicious alternative to standard wheat pasta but with 50% fewer calories & higher fiber content. Forget about "healthy" pasta that is tasteless, has a weird texture, or smells funny. It's Kosher, Vegan certified, non-GMO, and has zero artificial colors or flavoring.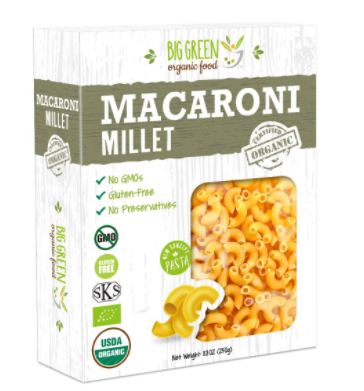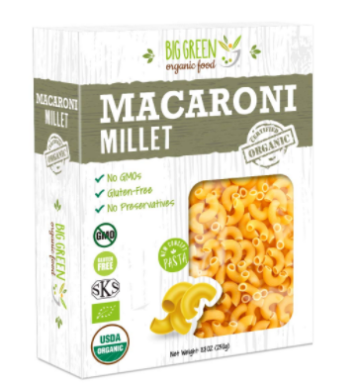 Big Green Organic Food brings you the single ingredient vegan pasta. Their pasta are made with Millet or Buckwheat. They are organic, vegan and have no salts or artificial ingredients added.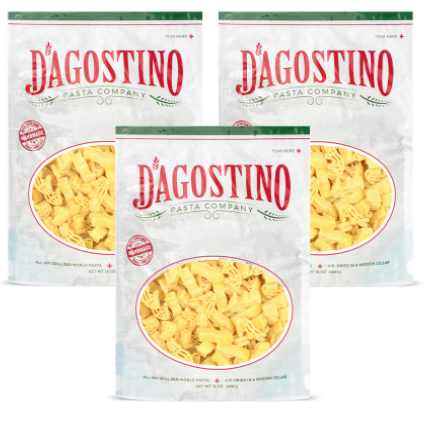 It is made with only the natural sweetness and nutritional value of the finest and pure Durum semolina wheat. This single ingredient pasta is ree from any preservative, additives, or eggs, resulting in pasta that is tastier and healthier.
Dagostino Handmade Pasta comes in large varieties, they offer short pasta, lasagna sheets, Rod pasta noodles, and some Fun shape pasta. All of these varieties are vegan.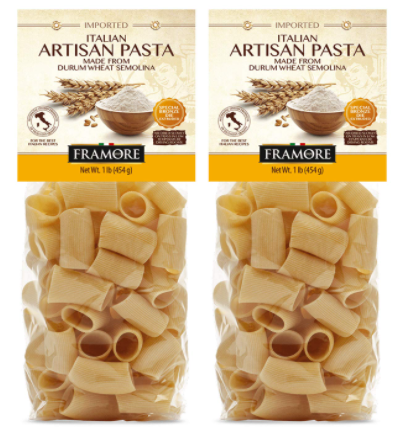 Pasta made with 100% premium durum semolina flour and crafted in Apulia, Italy, known as the Italian barn. It is made with specialized pasta-shaping technique resulting in a rough texture so that the sauce sticks. It is cooked to perfection and left to slow dry, providing a texture that is pleasing to the tooth. Its pasta is vegan friendly except Black Squid Ink Bow Tie and Black Squid Ink Spaghetti.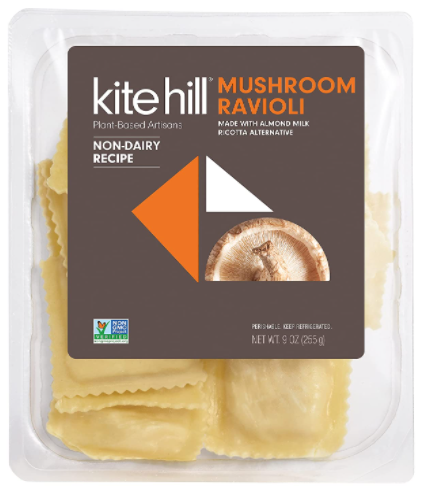 All the pasta brands mentioned above do not offer any vegan tortellini or ravioli, but Kite hill offers a variety of vegan and dairy-free tortellini pasta. They are perfect as a main meal or side, Kite Hill pasta is there for you when you need a satisfying and comforting meal with minimum effort. They offer
Till now you must have a good idea of vegan pasta brands available in the market. Companies change their ingredients now and then, so always check ingredients before buying. In pasta, the egg is the most commonly used animal product which should be avoided.
What's your go-to brand for a pasta meal for dinner? Let us know in the comments section bellow!
If you like this article you might be interested in VEGAN BREAD BRANDS and ARE TORTILLAS VEGAN?