Imagine you're at taco bell, eating your tortilla wraps filled with some crunchy fresh veggies, sauces, and spices and suddenly a thought crosses your mind, are tortillas vegan? Now you're all worried and thinking about your 'All vegan' new year resolution.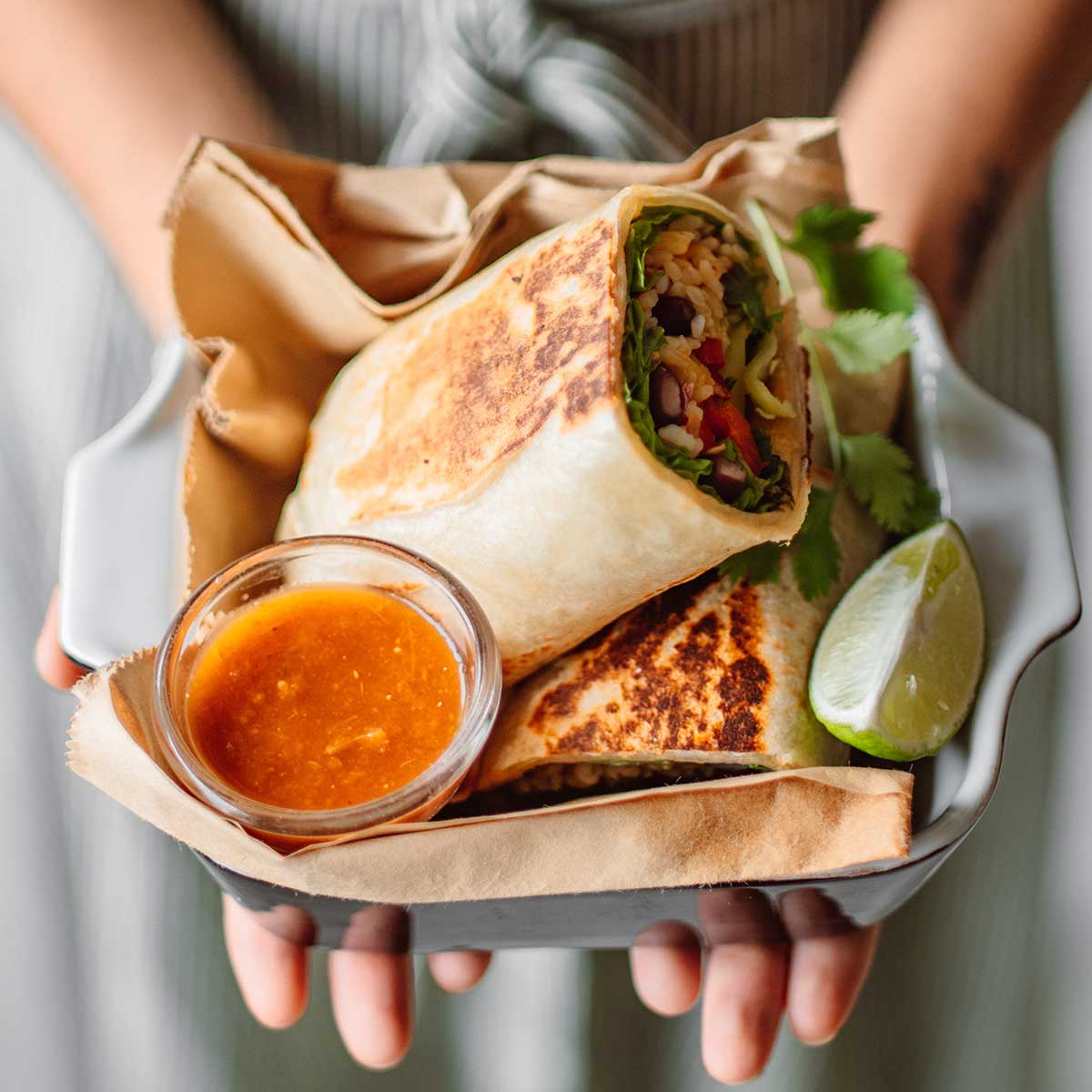 Tortillas are an amazing ready to go filling treats for a foodie. But looking at the ingredients you might be confused if your favorite tortillas are vegan or not? Cause directly deleting it from your diet might be a problem because they are like everywhere, whether it's tortilla chips, tortilla wraps, burritos, you name it.
To answer this question first look at what veganism is? Veganism is the elimination of any kind of animal products from your life.
What are the commonly used animal products in our diet? Meat, poultry products, dairy products, honey, seafood, or any other products made of animal fat animal hairs or any kind of animal cruelty involved in the process of making that product.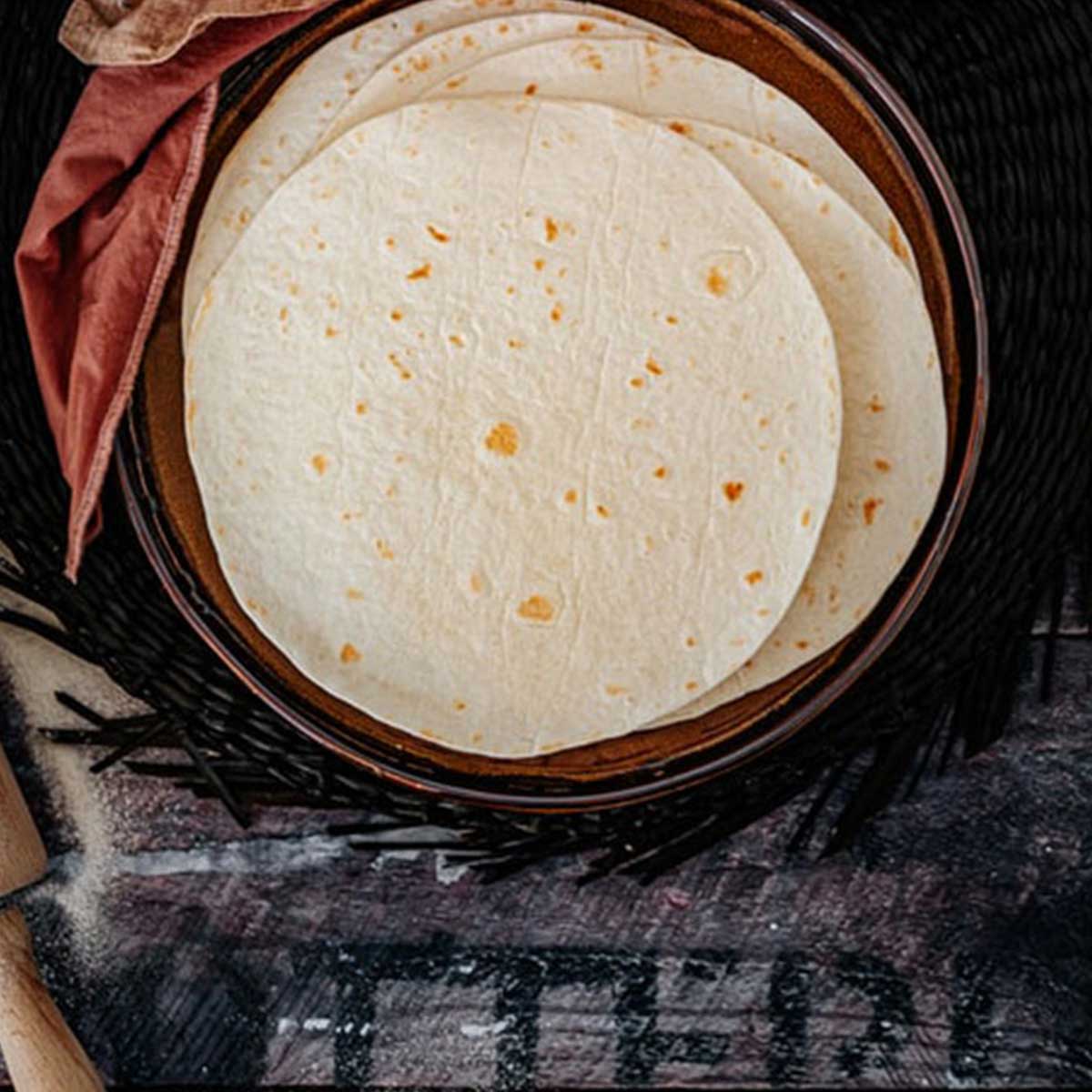 I hope the above-mentioned points made the basic concept clear to you. Now, come to the main question that the most common thing in our lives i.e Tortillas are vegan or not?
Let us discuss the ingredients of vegan tortilla first. Most of the Tortillas available in the market are vegan nowadays but still, there are a few exceptions that you should consider before consuming tortillas.
Vegan Tortilla Ingredients
The basic ingredients to make these tortillas are always vegan that are
Wheat flour
Salt
Water
Vegetable oil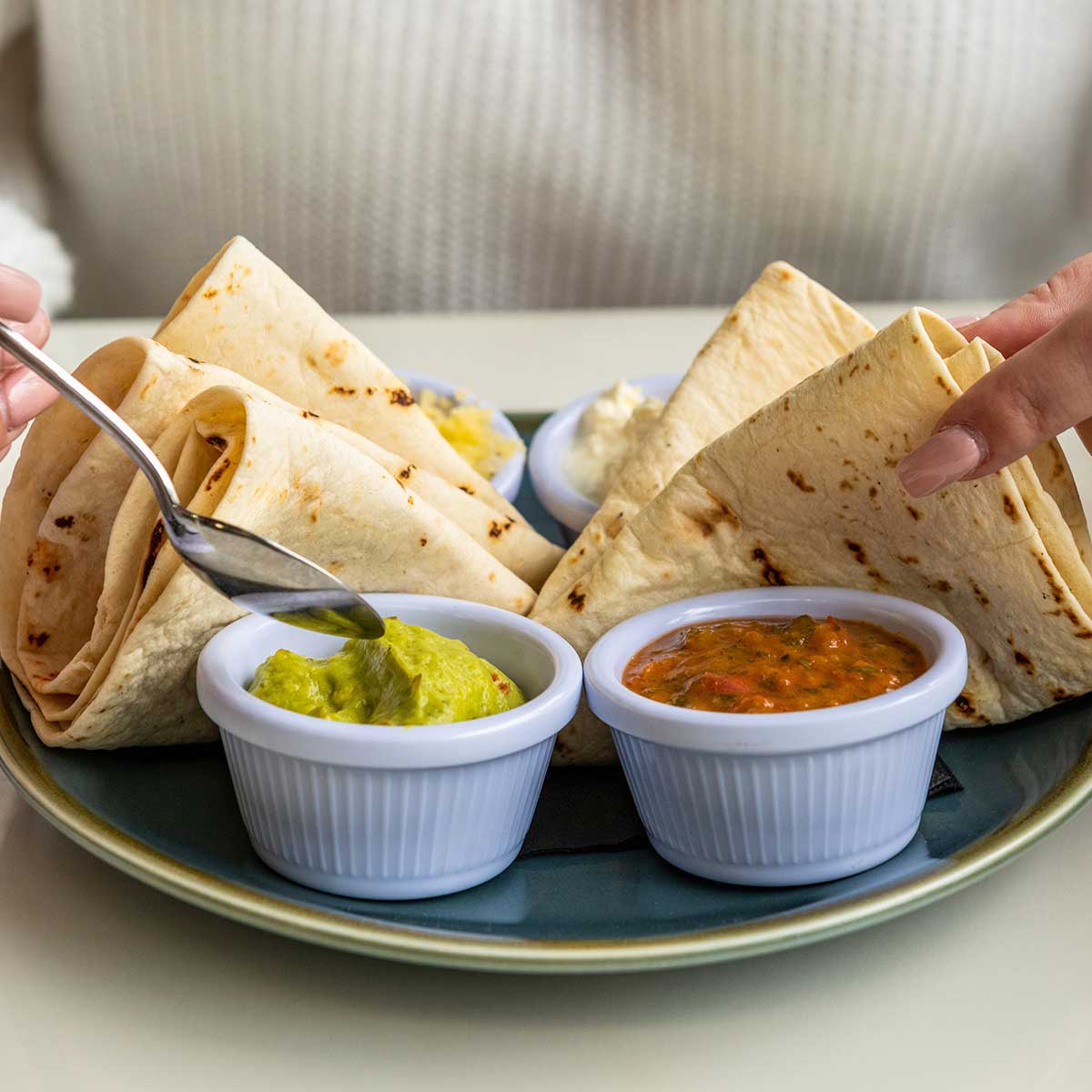 Some stabilizers and enzymes are also used during the process that sometimes is from animal sources and that is where we can go wrong. The more you stay close to organic, basic tortillas the better.
Non-Vegan Ingredients in Tortillas
As I've said before any product that contains animal derivates are non-vegan. Some of the ingredients of non-vegan tortillas are:
Lard; traditionally used in tortillas and is fat from the abdomen of a pig that is refined to use in cooking.
Butter or Margarine: alternative of lard and use as a fat source to cook tortillas.
Whey: derived from dairy products is a source for proteins
Glycerin: now this gets a little confusing here as there are two types of glycerin. One is made from vegetables and the other from animals, so when you eat out you must ask for animal glycerin-free tortillas.
VEGAN TORTILLAS BRANDS
You may find a lot of brands offering vegan options but you should be extra careful while choosing your option cause why not? Do check ingredients before buying your tortillas and go for the best ingredient's based tortilla.
Following are the list of some trustworthy, tried, and tested brands
According to Mission Foods "We do not use any animal-derived ingredients in any of our tortilla products, making them vegetarian and vegan friendly".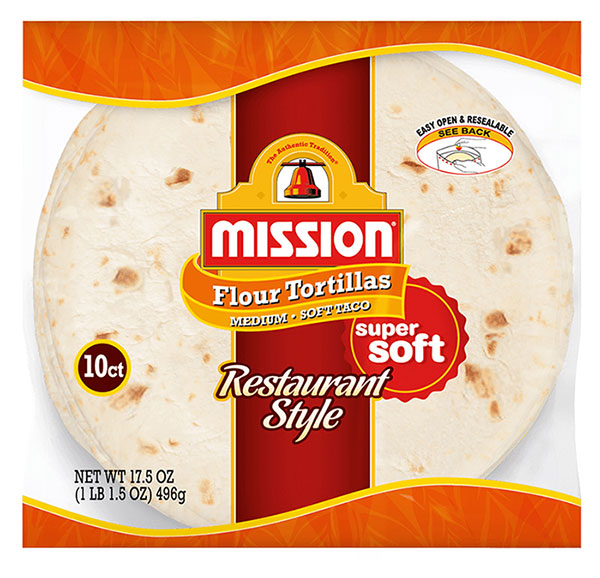 According to them, they use some enzymes in the process that are also vegetable-based. Mono and diglycerides are used in their flour tortillas and their source is also vegetable-based. SO in a nutshell Mission Tortillas are vegan and you can eat them anytime anywhere.
The only products that are not vegan in MissionFood are Cheddar Cheese Flavored Dip, Mission Salsa con Queso, Chicharrones.
Guerrero produces a large variety of flour and corn tortillas. According to their website, they do not use any animal products in their tortillas. Guerrero flour tortillas are vegan. Their Corn Tortillas are not only vegan but also gluten-free. All their tortillas range is certified kosher.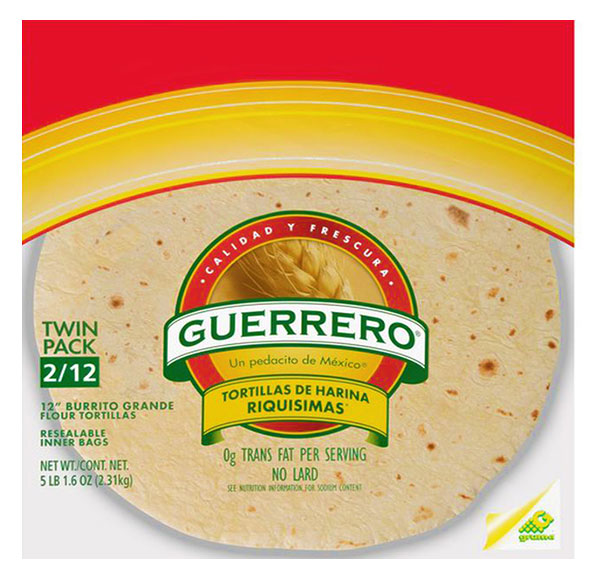 Guerrero Tortillas doesn't use any kind of trans fat, lard, or cholesterol in their flour tortillas. Mono and diglycerides are used in their flour tortillas but they are vegetable-based.
Olé Mexican Foods provide a variety of La Banderita Tortillas that are all vegan. They have the largest variety of corn and flour tortillas, wraps, and tostadas. Their tortillas come in different sizes. A burrito is approximately 10 inches, a soft taco is about 8 inches, and a fajita is about 6 inches.
All La Banderita flour Tortillas are vegan. La Banderita corn tortillas are also vegan as they do not use any lard or cholesterol in them. Mono and diglycerides are used in their flour tortillas and their source is vegetable-based.
They also provide a variety of flavored wraps and seasoned tortillas that are all vegan.
Old El Paso provides a number of maxican products including tortillas, taco shells , taco kits, tortilla pockets and much more.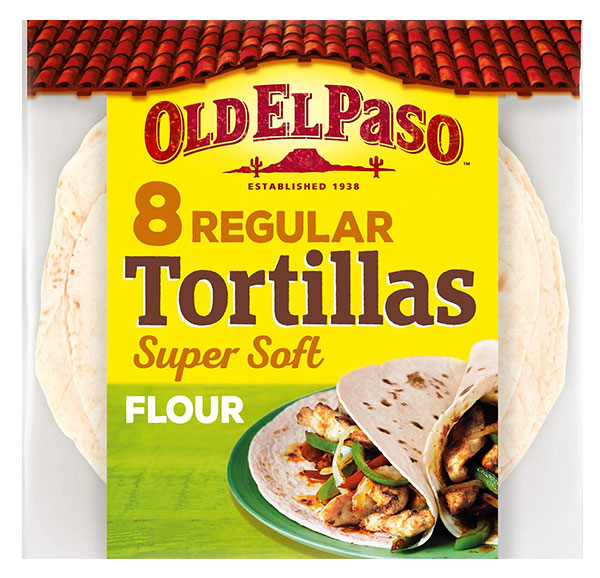 Old El Paso flour tortillas are vegan. Old El Paso tortilla pockets, Tostada Shells, Super Stuffer Shells, Stand 'N Stuff Shells, Crunchy Taco Shells, hard shell tacos and Southwest Seasoned Tortillas are all vegan.
The only exception is their BOLD flavored taco shells Old El Paso™ Stand 'N Stuff™ BOLD Nacho Cheese Taco Kit is not vegan.
Food for life provides a variety of tortillas. These are Brown Rice Tortillas, Exotic Black Rice Tortillas, Sprouted Whole Grain Tortillas, Sprouted Corn Tortillas and Taco Size Whole Grain Tortillas. All of their tortillas are made from organic ingredients and are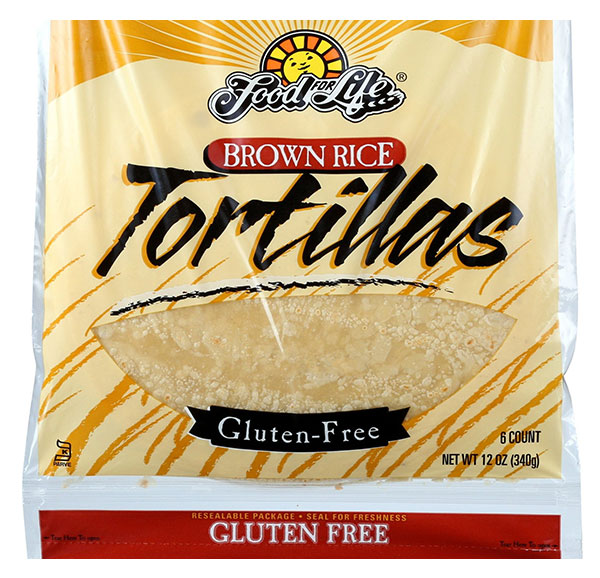 Vegan
Non-GMO
Yeast-free
NO Enzymes
No Preservatives.
Their corn and rice tortillas are gluten-free and corn tortillas are made from sprouted corn.
Siete food provides a variety of grain-free tortillas. All of their tortillas are vegan and gluten-free. According to them"Siete tortillas, as well as our tortilla chips, hot sauces and dips are super-duper Vegan".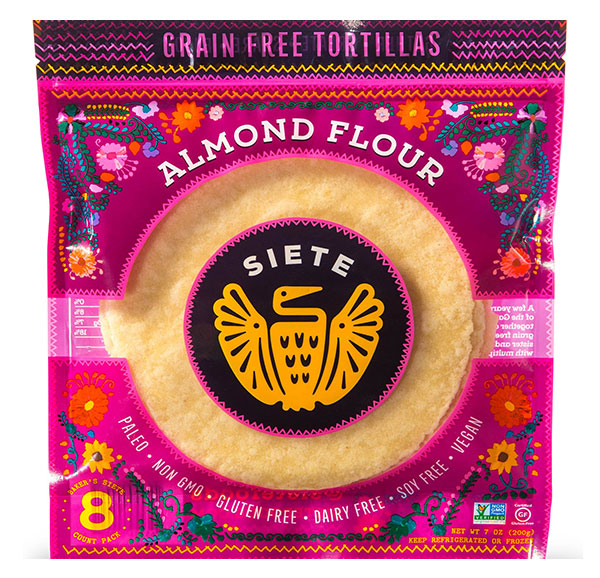 Siete foods provide six grain free, vegan and gluten-free tortillas.
Almond Flour Tortillas: almond flour, tapioca flour, water, sea salt, xanthan gum.
Cassava & Chia Tortillas: cassava flour, water, coconut flour, chia seeds, coconut oil, avocado oil, apple cider vinegar, sea salt.
Cassava & Coconut Tortillas: cassava flour, water, coconut flour, coconut oil, apple cider vinegar, sea salt, xanthan gum.
Chickpea Flour Tortillas: chickpea flour, water, tapioca flour, cassava flour, olive oil, apple cider vinegar, sea salt, guar gum.
Cashew Flour Tortillas: cashew flour, arrowroot, water, apple cider vinegar, sea salt, guar gum, konjac root flour.
Burrito-Sized Tortillas: Water, Cassava Flour, Tapioca Flour, Coconut Flour, Arrowroot Flour, Avocado Oil, Apple Cider Vinegar, Yeast, Coconut Sugar.
For me Siete Almond Flour Tortillas are the best as they are so soft and taste heavenly good.
La tortilla factory provide a variety of tortillas. All their tortilla range is vegan and Non GMO. The provide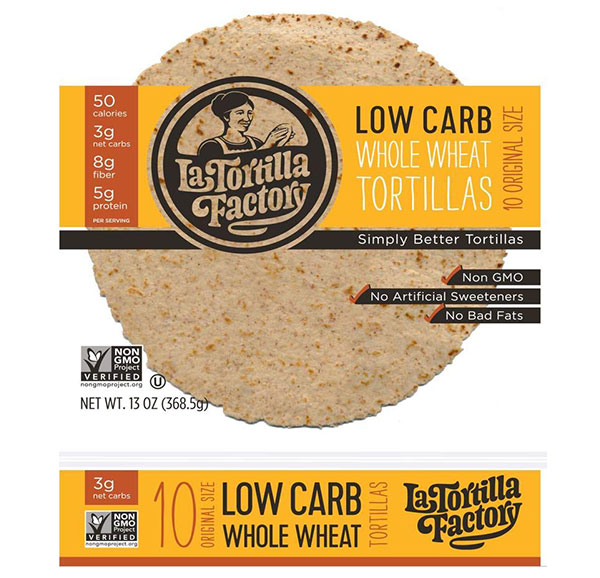 Low Carb Tortillas
Whole Wheat Protein Tortillas
Hand Made Style Tortillas
Light Tortillas
Organic Tortillas
Gluten Free, Wheat Free Tortillas & Wraps
Grain-Free Tortillas
Non-GMO Traditional Tortillas
Wraps
Traditional Flour & Corn Tortillas
Sonoma All Natural & Organic Tortillas & Wraps.
This is a treat for those who love La Tortilla Factory Tortillas and are following a vegan diet that all their tortillas are vegan. According to their website "All of our corn products, including our Gluten Free, Wheat Free Ivory Teff Wraps and our Sonoma All Natural Gluten Free, Wheat Free Ivory Teff Wraps are certified gluten free by The Gluten-Free Certification Organization (GFCO)".
Their wraps are raw, vegan, gluten-free,and Non GMO. They also offer vegan hummus and other fillings to enjoy with tortillas.
Rudi Tortillas are one of the best gluten-free tortillas that are vegan. They provide three varieties in tortilla wraps.
Rudi's Spelt Tortillas
Rudi's Spinach Tortillas
Rudi's Plain Tortillas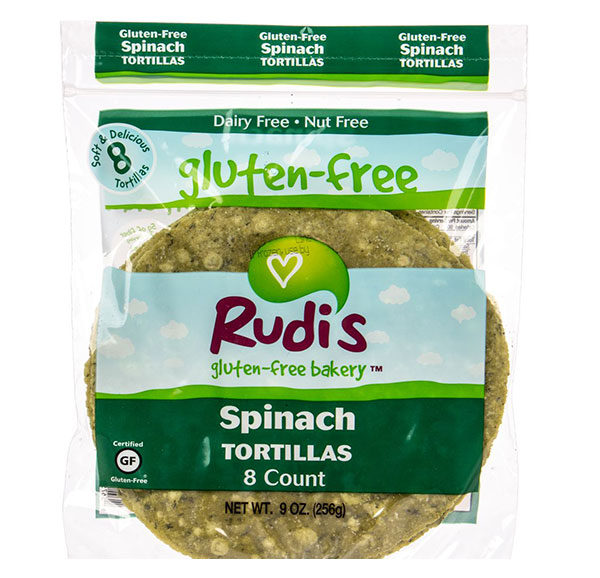 All three tortilla wraps are vegan, gluten-free, made from organic ingredients, and Non-GMO.
They're a trustworthy name for people who are into veganism. They provide a large variety of vegan edibles along with their yummy vegan tortillas. These tortillas are made up of whole grains and healthy options for diet conscious people. They provide a variety of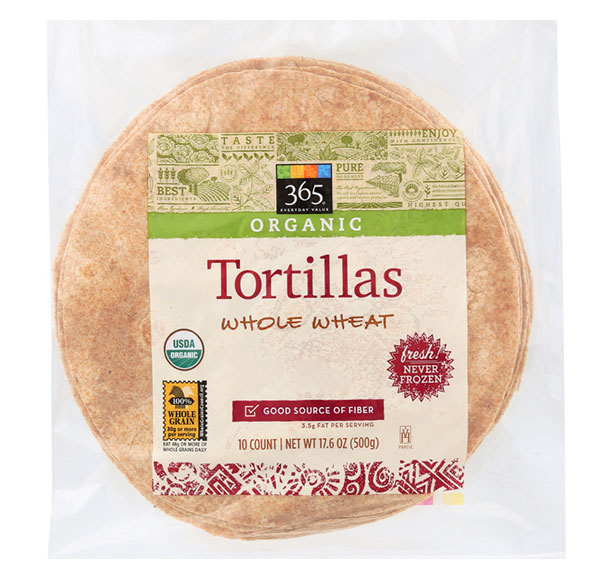 Flour Tortillas
Multi Grain Tortillas,
Wheat Tortillas
Corn Tortillas.
All their tortilla range is vegan and is made from 100% organic ingredients.
Pas Nisht Tortillas are a Pack of twelve 9" wraps perfect for pizzas, nachos, tacos, and more. They are certified gluten-free, vegan, and Non-GMO. Their wraps are individually baked in a wood-fired oven.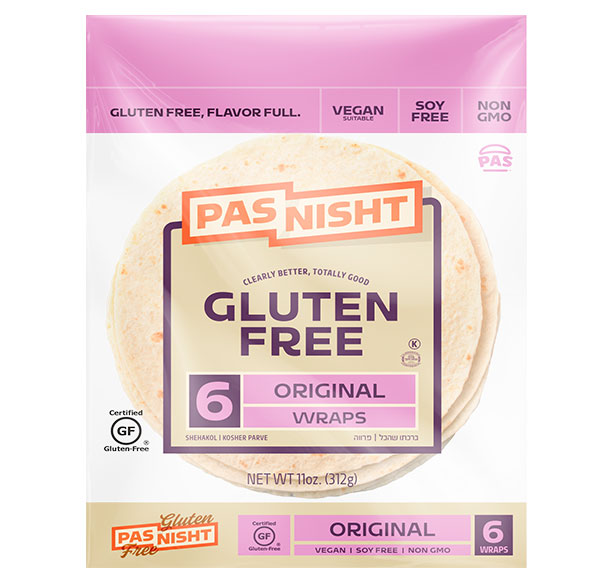 Bfree Tortillas are gluten-free, wheat free, dairy free, nut free, soy free, Non GMO and suitable for Vegans. They are kosher certified and available in 3 varieties
Bfree sweet potato wraps
Bfree multigrain wraps
Bfree quinoa wraps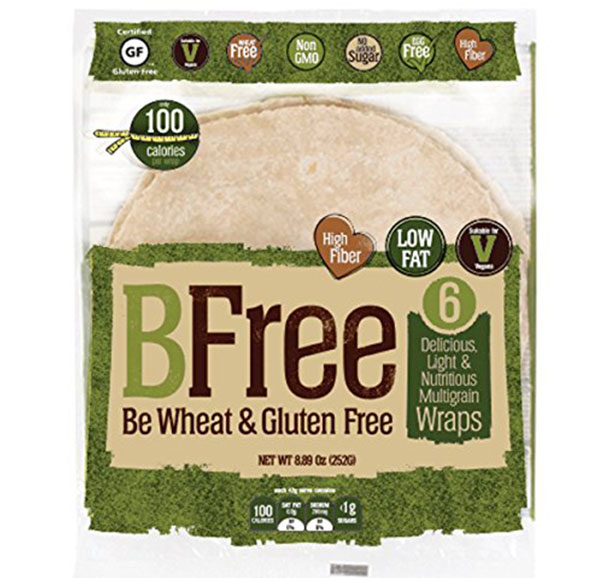 Flavored Grain-free Vegan Tortilla Brands:
Who doesn't want some extra flavors in their life? I bet we all do. There is no restriction of flavors when it comes to vegan tortillas. There are a lot of brands that provide amazing and unique flavors keeping the sanity of veganism. The following are some of the best flavored vegan tortilla brands:
These wraps are gluten-free and consist of only three ingredients that are raw organic coconut water, raw coconut meat, and coconut oil.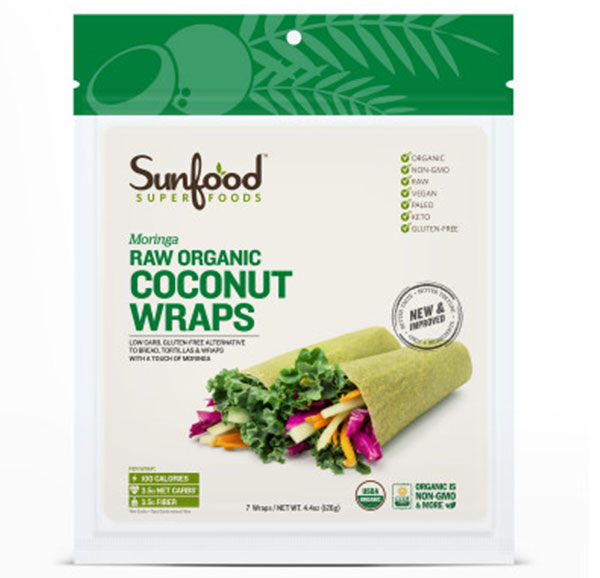 Wrawp original wraps are raw vegan tortillas made with 100% organic fruits and vegetables that are cut, sorted, spread, and put in the dehydrator below 118 degrees. Using the dehydrator and only fresh, organic,and raw ingredients ensures that no nutritious value is lost since it is not cooked. They are 100% vegan raw wraps.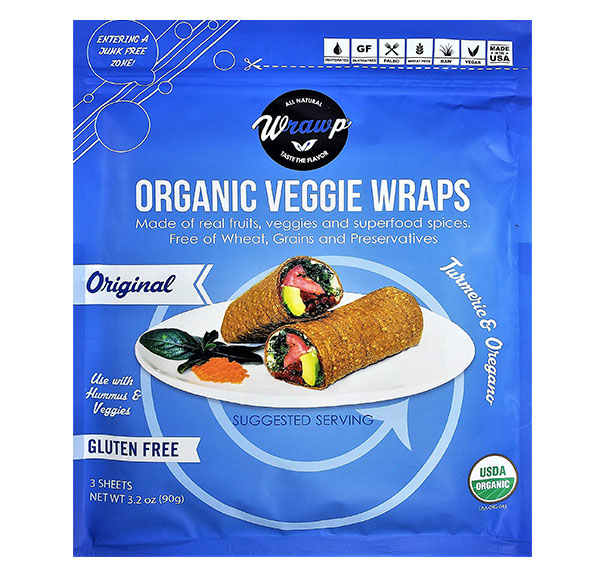 They are a gluten-free, grain-free, low-carb alternative to bread and tortillas. They are a great tortilla alternative for keto and paleo diet. They are vegan and gluten-free.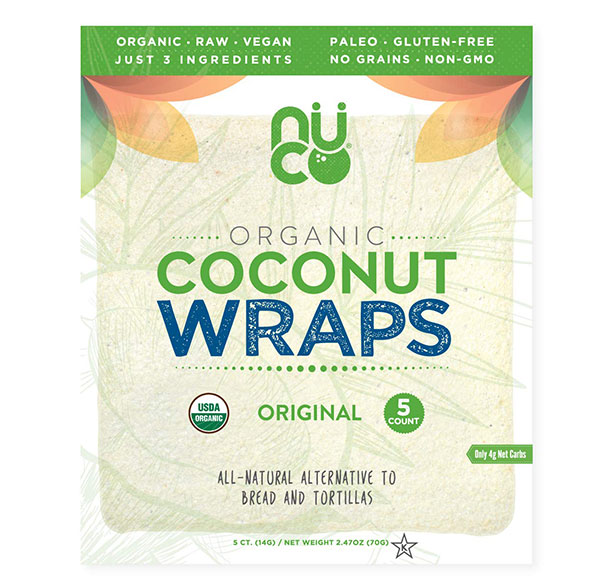 Who doesn't wants to have mangoes the whole year? Yes, you can't have it a whole year but you can preserve its flavor to some extent. Mango chipotle wraps are a great way of having mango flavor with some spicy chipotle touch. These gluten-free, low sodium wraps are a great treat to have. Some of the ingredients are mango concentrate, fruit pectin, soy protein isolate (naturally sourced from soybeans), cellulose powder, vegetable glycerine, dried chipotle chile pepper, water, sorbitol (naturally sourced from apples). Contains Soy.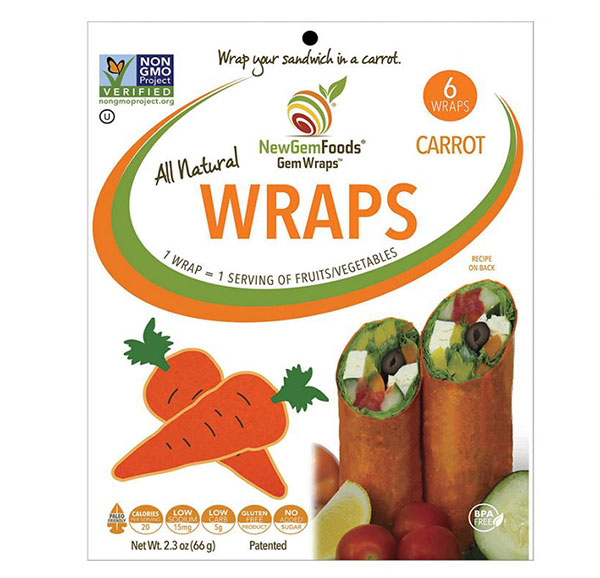 These Organic Paleo Wraps make Paleo easier and more delicious than ever! These wraps are a convenient tortilla alternative for your Paleo Lifestyle and are made from Organic, Gluten-Free, GMO-Free, and vegan ingredients. The new larger size holds more of your favorite fillings. Paleo Wraps are a good source of fiber and feature low net carbs. they can help curb your appetite for up to 4 hrs. Perfect for Breakfast, Lunch, or Dinner!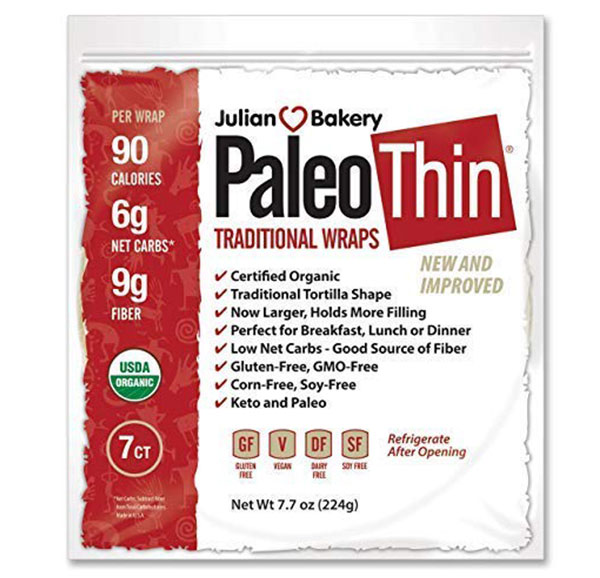 Vegan Recipes with Tortillas
While this is clear to you now that most of your favorite brands tortillas are vegan find out some amazingly delicious recipes on my blog made with vegan tortillas.
Find some amazing vegan tortilla lunch wrap recipe on my youtube channel.
ARE TORTILLA CHIPS VEGAN?
If you're a vegan and looking for more and more vegan recipes you might find it exhausting that sometimes the same brands offer so many diverse products that it becomes hard to understand whether as a vegan eater you should choose it or not. Like some offer vegan tortillas but do not offer vegan tacos or chips. To identify whether your chosen brand is offering vegan options you must know the basic non-vegan ingredients of a product.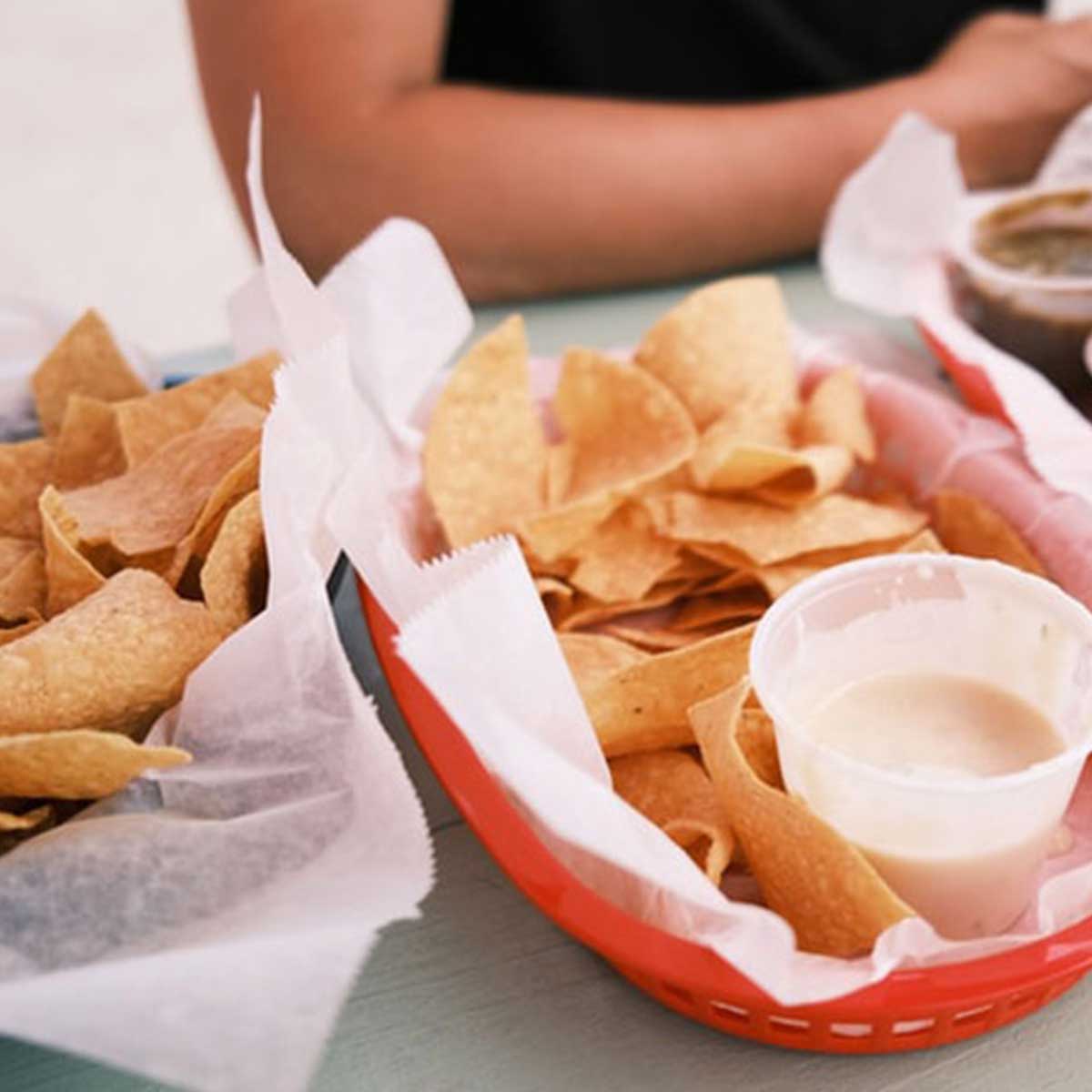 Tortilla chips are a great party snack and can be a delicious delight for your guests. But what if you want vegan tortilla chips? You may think that is vegan tortilla chips even exists?
YES, THEY DO! Let me tell you some key ingredients of vegan tortilla chips so you can find it out easily. Tortilla chips are simple pieces of a larger tortilla that is fried to give that chips texture. Tortillas that are free from lard, butter, and animal fat are good to go. Look for vegetable oil, wheat flour, and plant-derived colorants in your tortilla chips packet. Whey is another non-vegan ingredient that must be avoided.
FAQ related to If tortillas are vegan
When starting a new thing there are always a lot of questions in your mind and I want to answer all your questions because that's what the purpose of this article, to untie all of the knots in your
mind. Let's start with QnA:
Are ole tortillas vegan?
Ole tortillas are vegan as per their claim. Their tortillas do not
contain any prominent animal products but they do mention enzymes in their ingredient list. The main ingredients are whole wheat flour, enriched bleached flour (wheat flour, malted barley flour, niacin, reduced iron, thiamine mononitrate, riboflavin, and folic acid), water, cellulose fiber, wheat gluten, extra virgin olive oil, contains 2% or less of the following: xantham gum, guar gum, salt, mono and diglycerides, baking powder (sodium acid, pyrophosphate, monocalcium phosphate, baking soda), calcium propionate, sorbic acid (mold inhibitor), fumaric acid, carboxymethyl cellulose, sugar, dough conditioner (sodium metabisulfite, corn starch, microcrystalline cellulose, dicalcium phosphate), enzymes. contains wheat.
Yes, they're vegan but do have some preservatives in their ingredients. Ingredients are Enriched Bleached Flour, Water, Vegetable Shortening (Hydrogenated Soybean And Cottonseed Oils), Contains 2% Or Less Of The Following: Baking Powder, Salt, Calcium Propionate, Distilled Mono And Diglycerides, Sorbic Acid, Fumaric Acid, Baking Soda And Sugar.
Are mission tortillas vegan?
Yes they are vegan. They do not contain any lard and cholestrol in their ingredients.
Are taco bell tortillas vegan or not?
As a part of their ' Taco with a purpose' initiative Taco bell introduced a vegan menu. So yes, you can consider it a vegan-friendly brand. But they did not mention anything regarding to their tortillas ingredients on their website.
Are Chipotle tortillas vegan?
Yes, as per their claim they have a vegan menu. Ingredients are vegetables, rice, beans, salsas, chips, and guacamole, which are vegetarian and vegan . SO we can consider their tortilas are vegan.

Are Old el Paso tortillas vegan?
The Old El Paso tortillas and shells are all vegan. The only exception is their BOLD flavored taco shells Old El Paso™ Stand 'N Stuff™ BOLD Nacho Cheese Taco Kit is not vegan.
The packaging clearly states that this product does not contain lard and other fat based products.
Are el milagro flour tortillas vegan?
El milagro flour tortillas do not claim to be vegan on their website or packaging. Their Ingredients look fine that is bleached wheat flour, water, soybean oil, glycerides added.), and rice flour. the following less than 2% - sea salt, baking powder (sodium acid pyrophosphate, sodium bicarbonate, corn starch, monocalcium phosphate), enzymes, cmc gum, xanthan gum, wheat protein, sugar, preservative blend (calcium propionate, sodium propionate, potassium sorbate, and citric acid), yeast, cellulose gum, natural butter flavor, dough conditioner (sodium metabisulfite), soy lecithin.
But the source of their enzymes is not clear so it is still in doubt. We have emailed them and will update the article as soon as we get any response from them. Meanwhile, you have plenty of options to choose from.
Being vegan or following any not-so-popular diet is always comes up with lots of pros and cons but what's the most important thing? It is your health and peace of mind. Choose whatever suits you the best, look for ingredients, quality, and taste. Going vegan should not stop you from eating tasty food. The purpose of writing this is just to provide you a piece of quality information on the topic. And I hope it helps you to achieve your vegan lifestyle and next time you will not worry and you know your answer to are tortilla vegan?
Happy Eating to all.