A collection of super easy vegan dinner recipes will have your mouth watering for seconds. Only 10-Ingredients or less, these quick & easy recipes will make sure every mealtime goes off without any trouble whatsoever.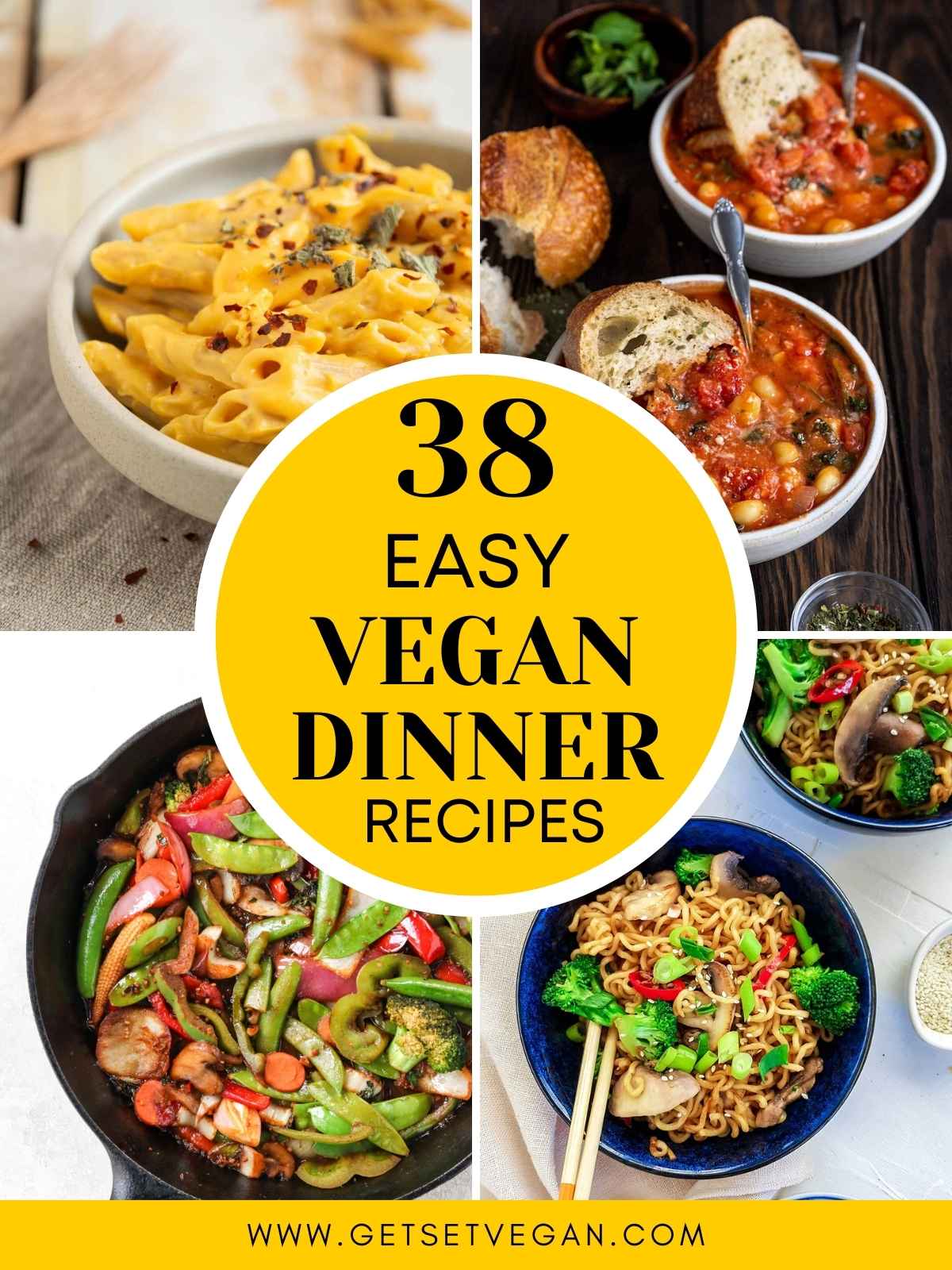 You can whip up an amazing vegan meal in less time than it takes to watch one TV episode. We've got all your dinner needs covered right here in this roundup with our easy vegan dinner recipes.
Whether you're new at cooking or a pro looking for something different this week we've got you covered.
Inspired by the seasons, these recipes are perfect for dinner any time. Pair them with some delicious Vegan Bread or Sides to make a complete meal!
Jump to:
Why These Recipes ?
Do you find yourself overwhelmed by the number of recipes on websites, with tons and sometimes confusing ingredients? That's why this blog is here. We will take all those complicated ones away so that your life can be easier!
All of these recipes fall into at least one of these simple categories
30 Minutes or less cooking time
10 Ingredients or less
1 Bowl or Pan
So go ahead, and give these recipes a try.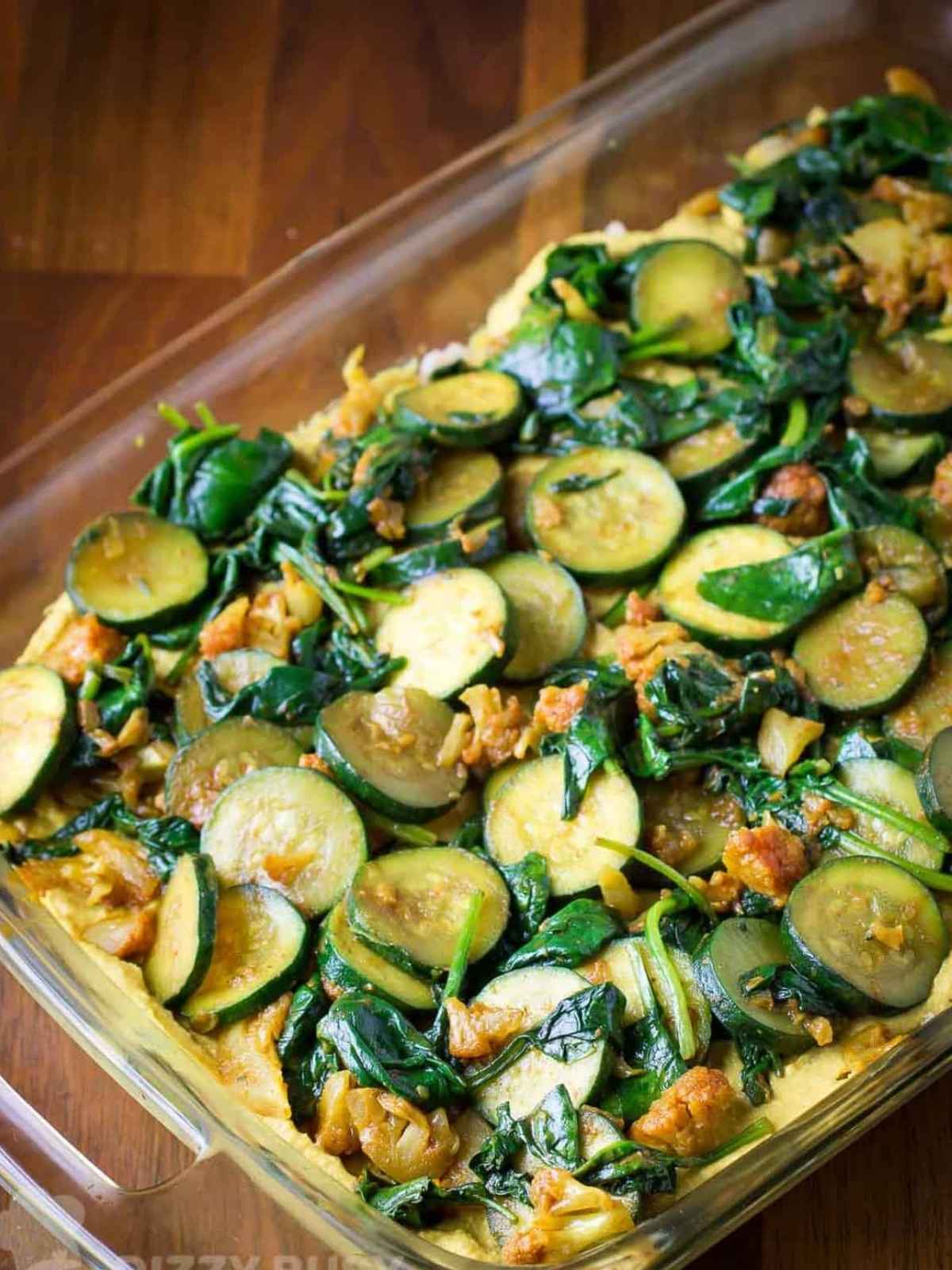 Creamy and flavorful, this hummus casserole is packed with the nutritional and cancer-fighting powers of veggies and turmeric!
Total Time: 20 Minutes
Ingredients: 8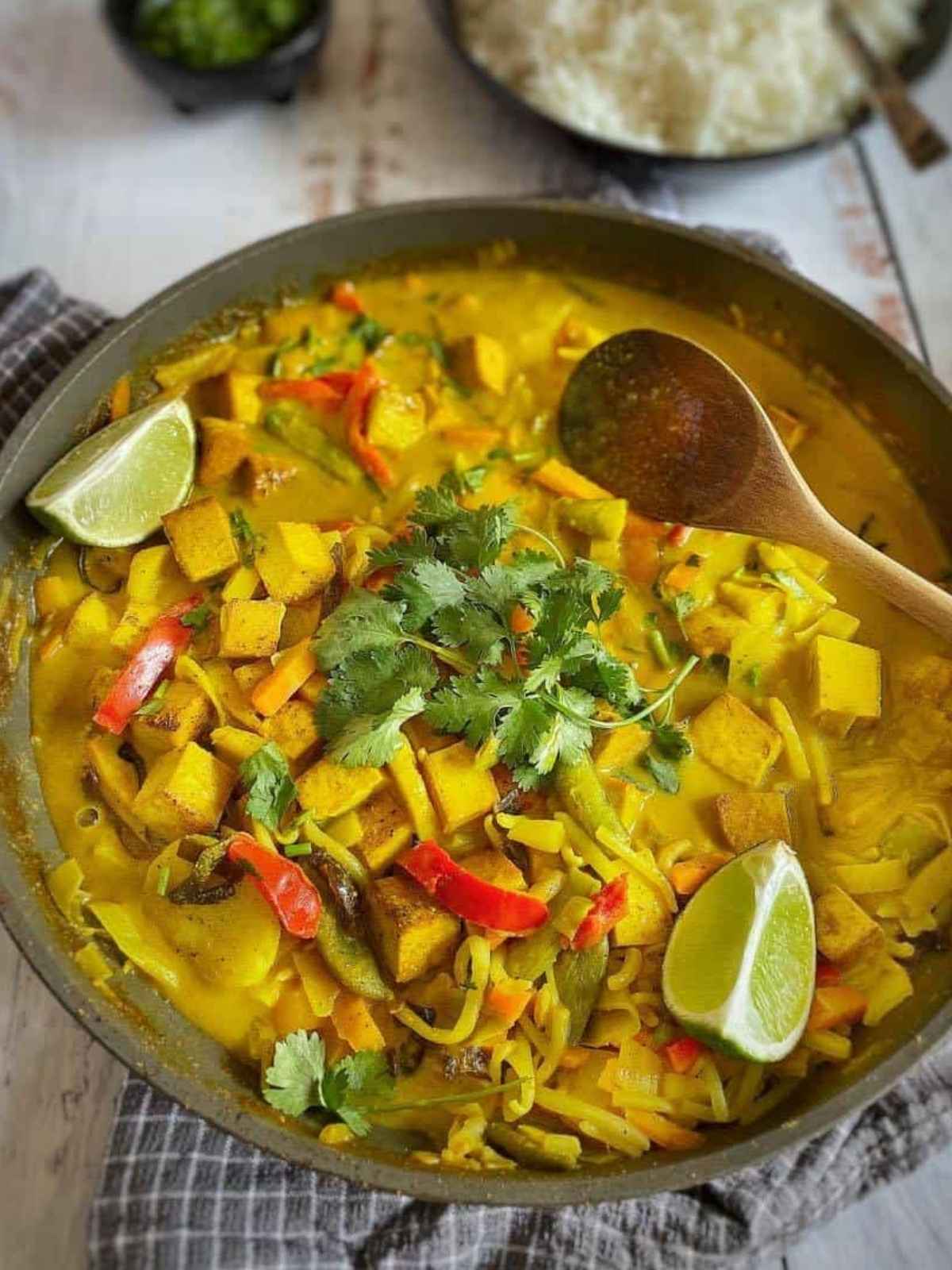 Rich, creamy, and full of flavor, this Vegan Thai Curry takes just 20 minutes from start to finish and requires only 6 main ingredients! This quick & easy recipe is oil-free and perfect for a busy weeknight.
Total Time: 20 Minutes
Ingredients: 9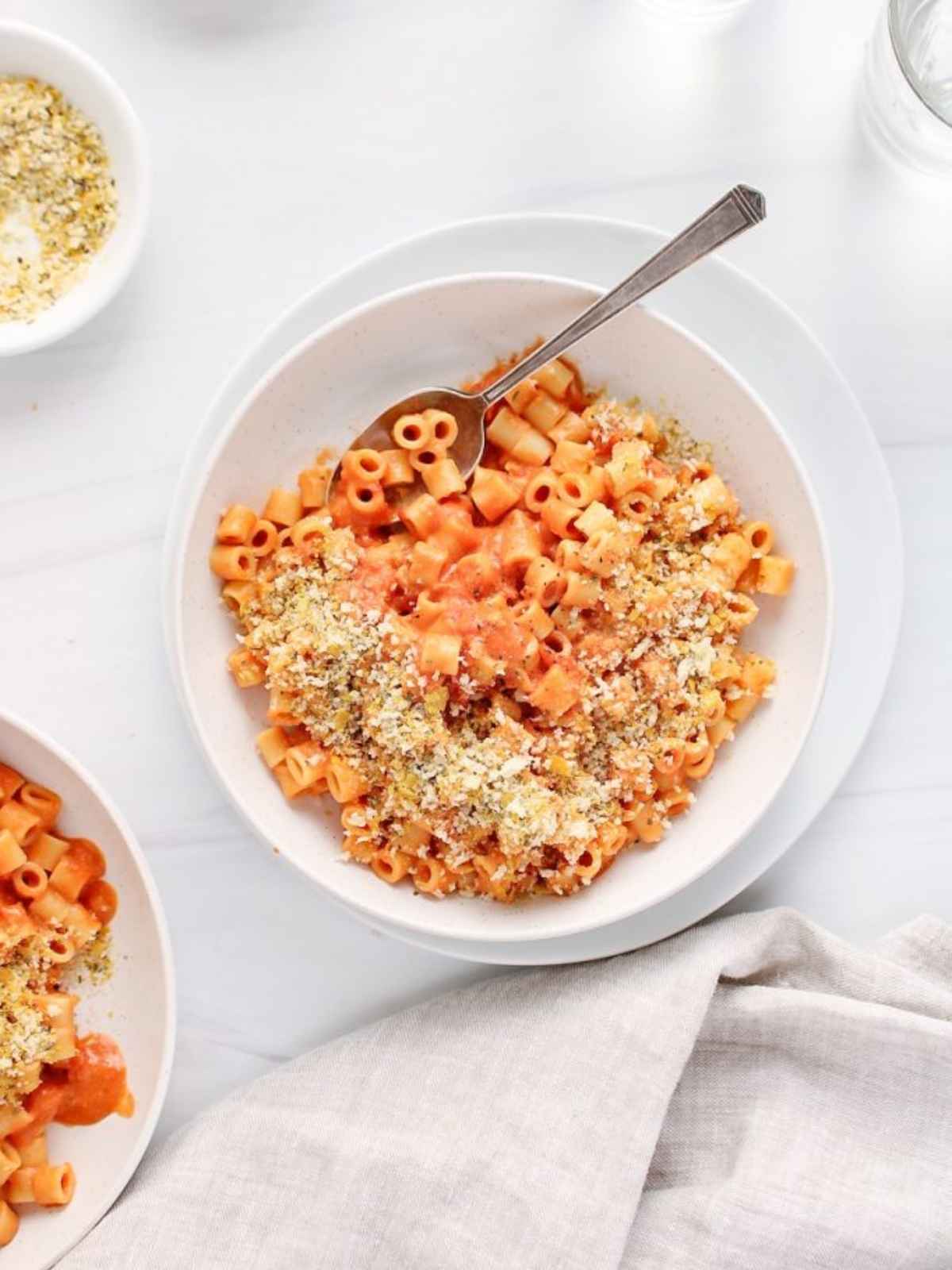 This quick and easy vegan creamy tomato pasta recipe is the ultimate last-minute plant-based weeknight dinner. It comes together under 20 minutes, uses mostly pantry ingredients, and is a great meal that all your family will love, even your picky kids.
Total Time: 20 Minutes
Ingredients: 9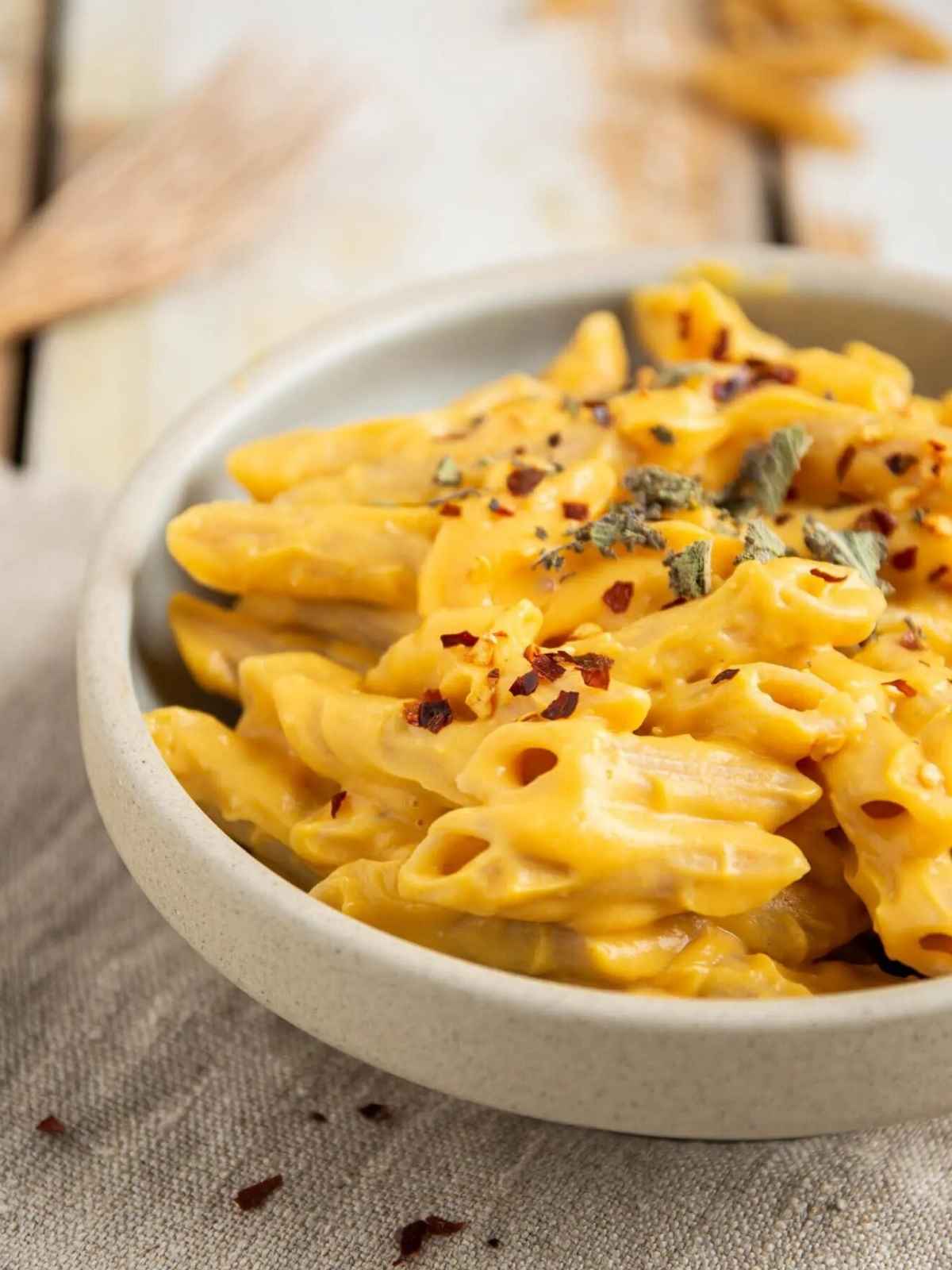 Learn how to make delicious and healthy vegan butternut squash mac and cheese. Besides being plant-based, this recipe is also nut-free and low-fat, and very easy to make.
Total Time: 30 Minutes
Ingredients: 8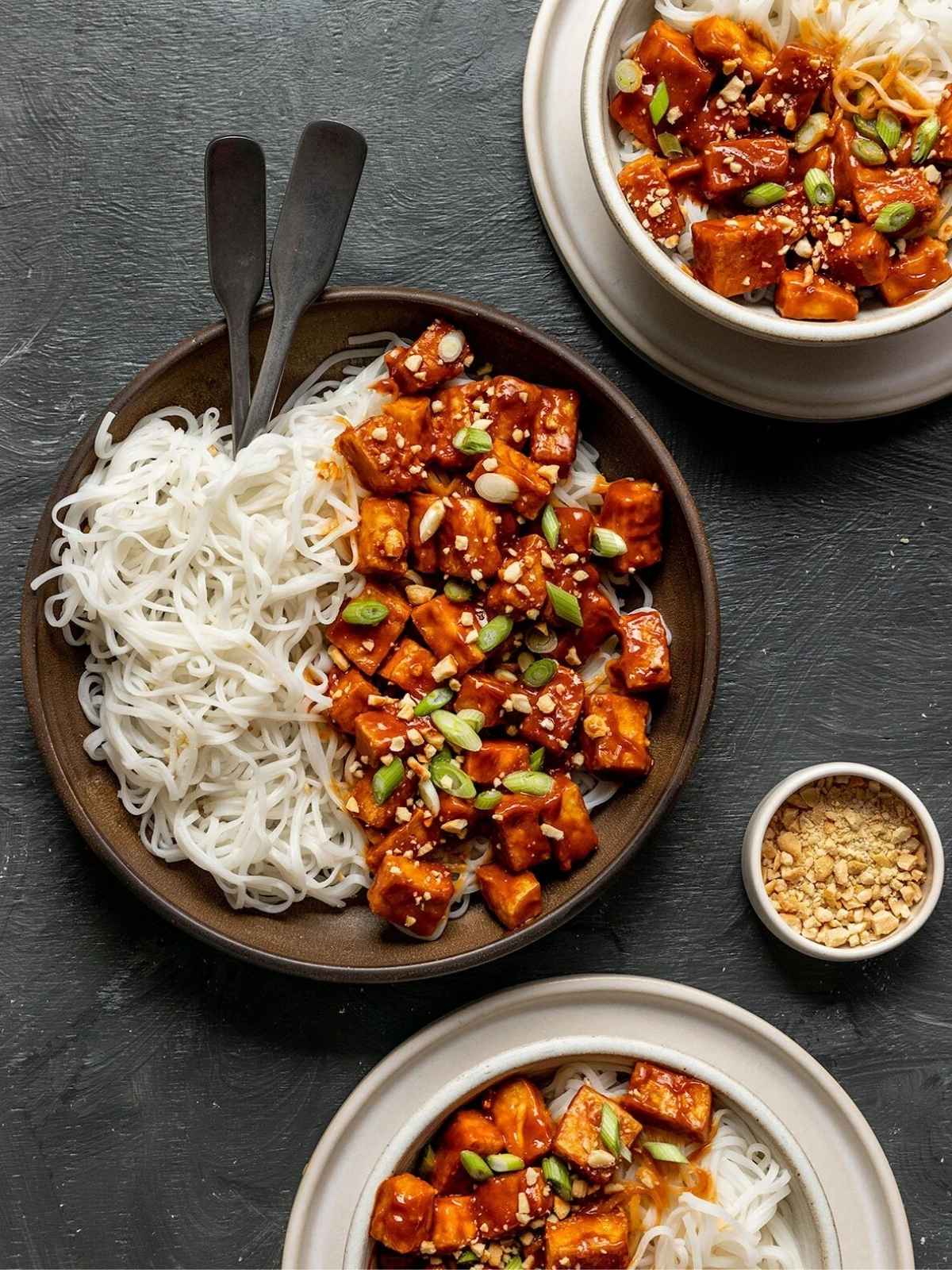 Baked crispy tofu topped with a spicy sriracha peanut sauce for an easy weeknight dinner!
Total Time: 30 Minutes
Ingredients: 10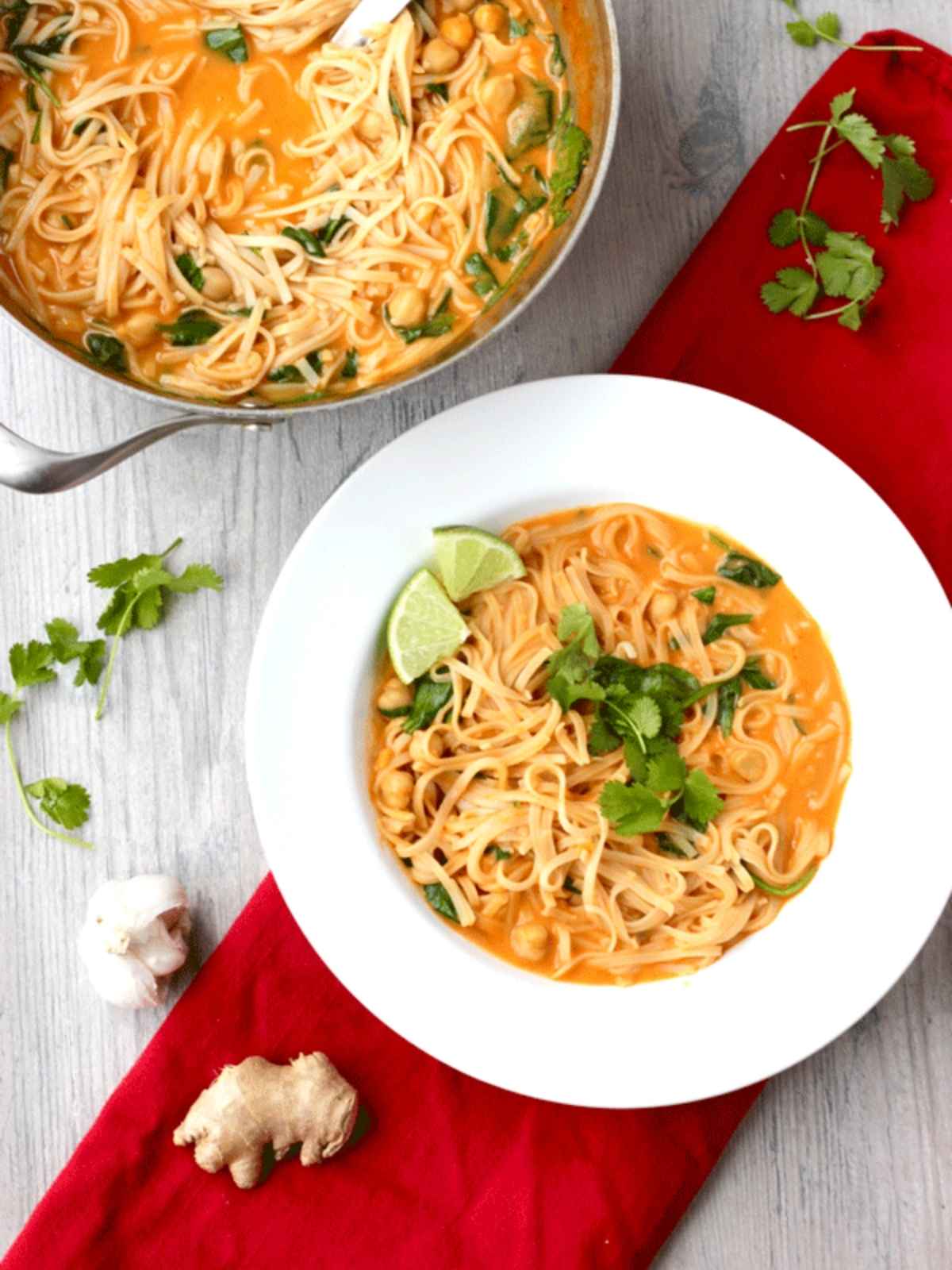 Vegan Thai coconut soup with chickpeas is a healthy and flavorful dish that is a perfect weeknight dinner.
Total Time: 20 Minutes
Ingredients: 10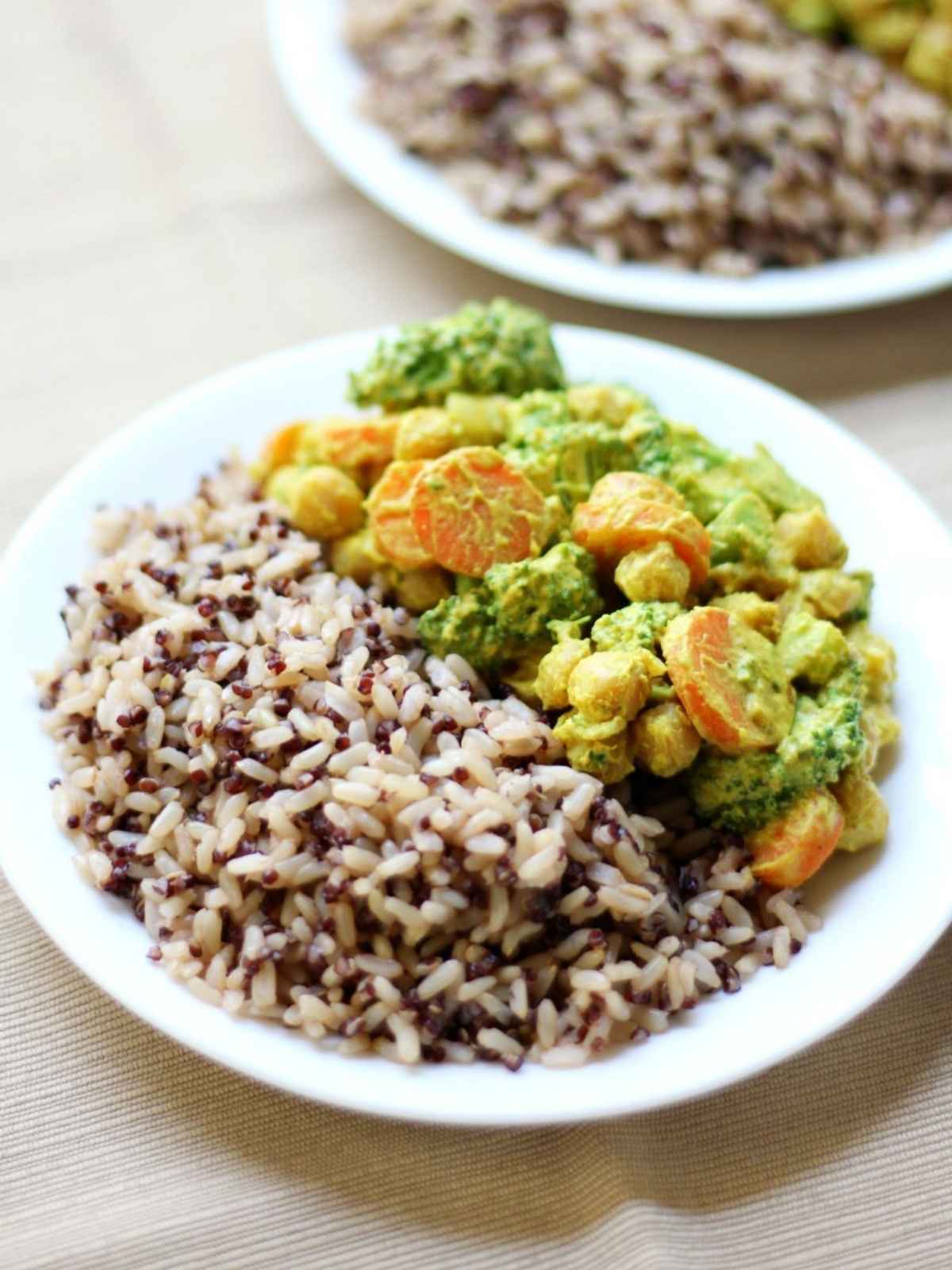 Curry in a hurry! A quick & easy 10-Minute Coconut Yogurt & Chickpea Curry that's loaded with veggies is gluten-free, vegan, & top-8 allergy-free!
Total Time: 10 Minutes
Ingredients: 10
1 pot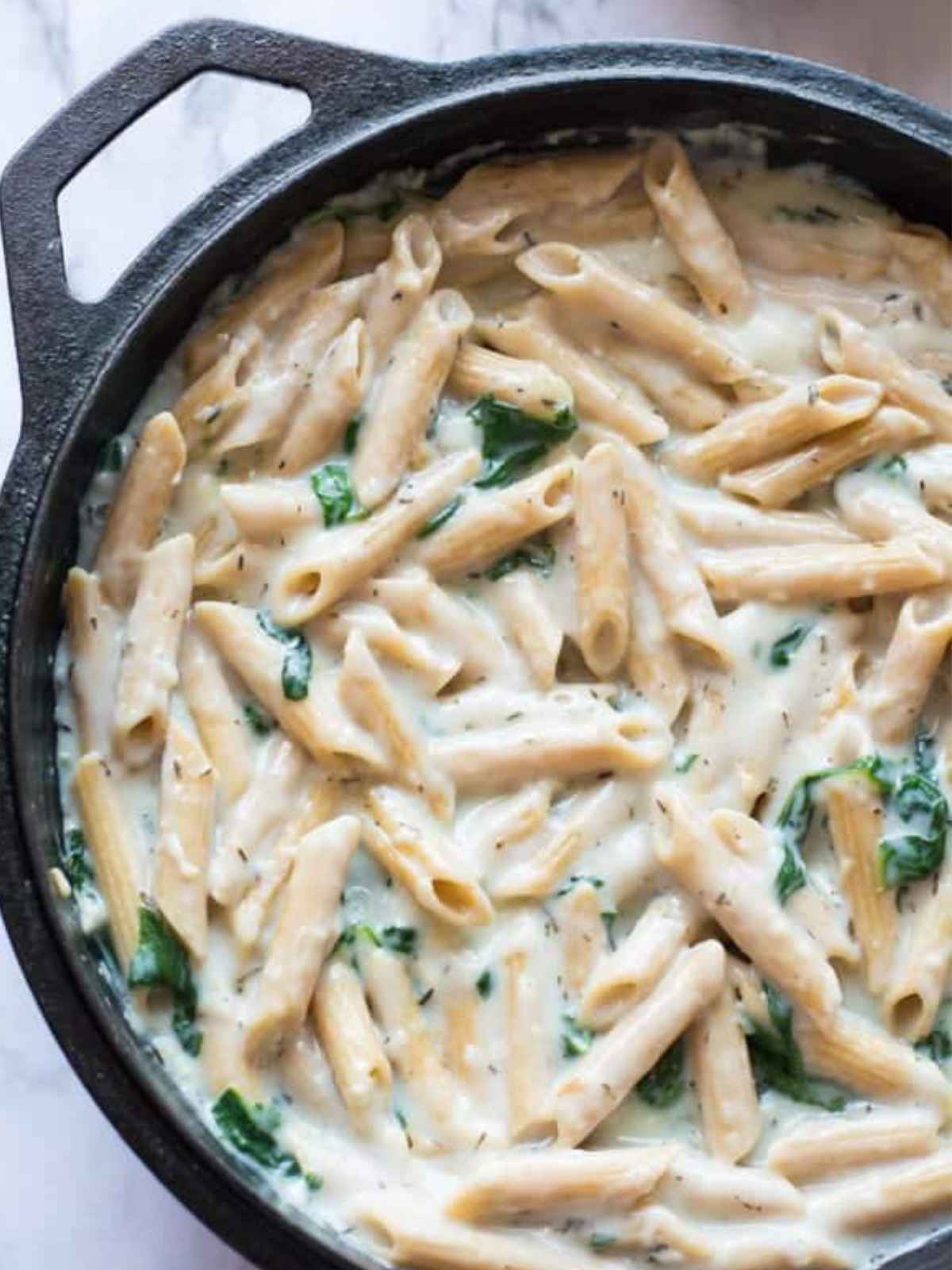 Vegan spinach pasta recipe, a perfectly healthy dinner. The sauce is creamy and made with Coconut milk and garlic. Best comfort food for the whole family.
Total Time: 40 Minutes
Ingredients: 4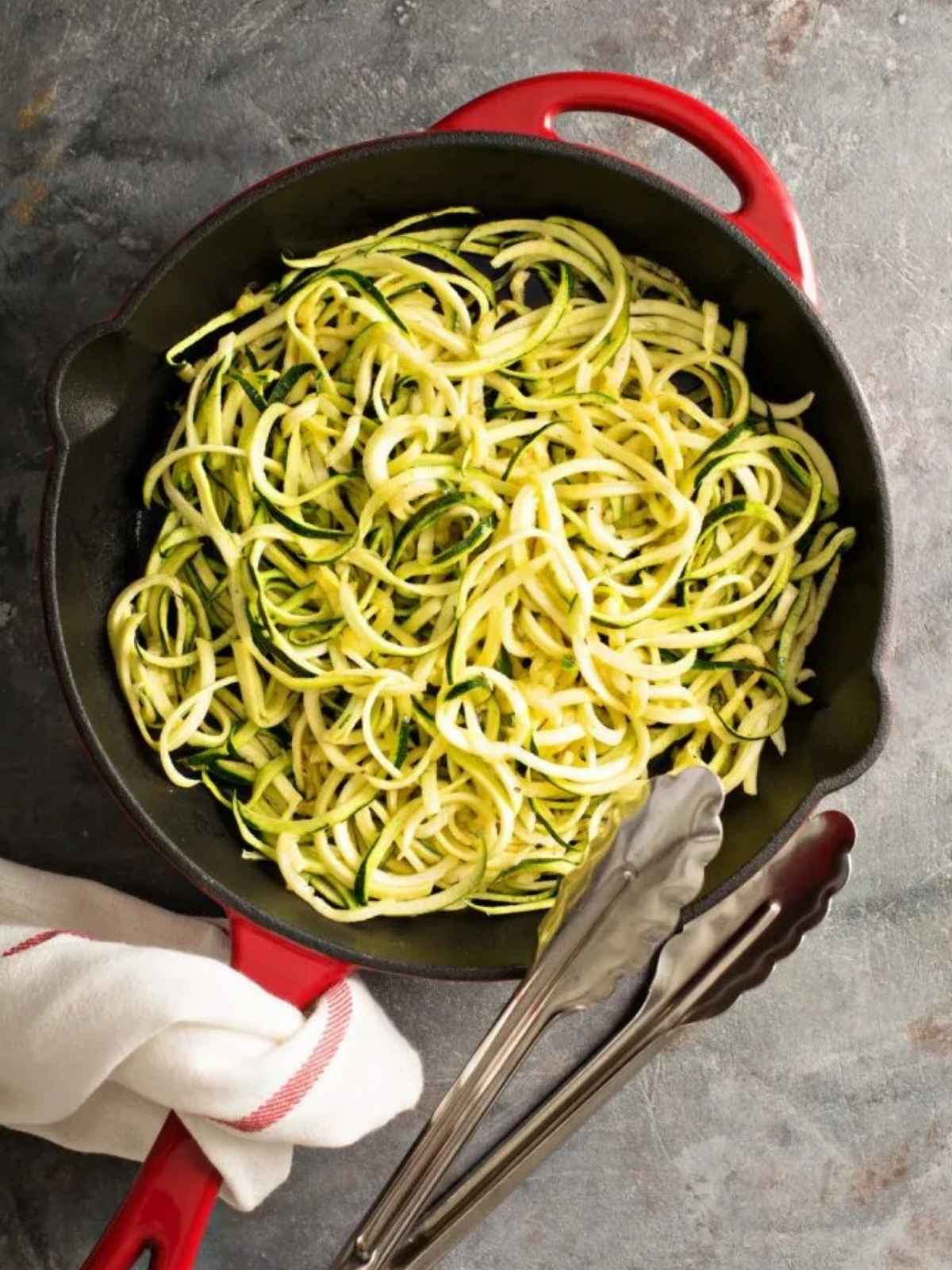 If your summer harvest is exploding with zucchinis, these Lemon Garlic Zoodles are going to be your favorite go-to recipe. The lemon and garlic really make the flavor pop. This super healthy zucchini noodle recipe is Whole30, Paleo, and Vegan.
Total Time: 10 Minutes
Ingredients: 8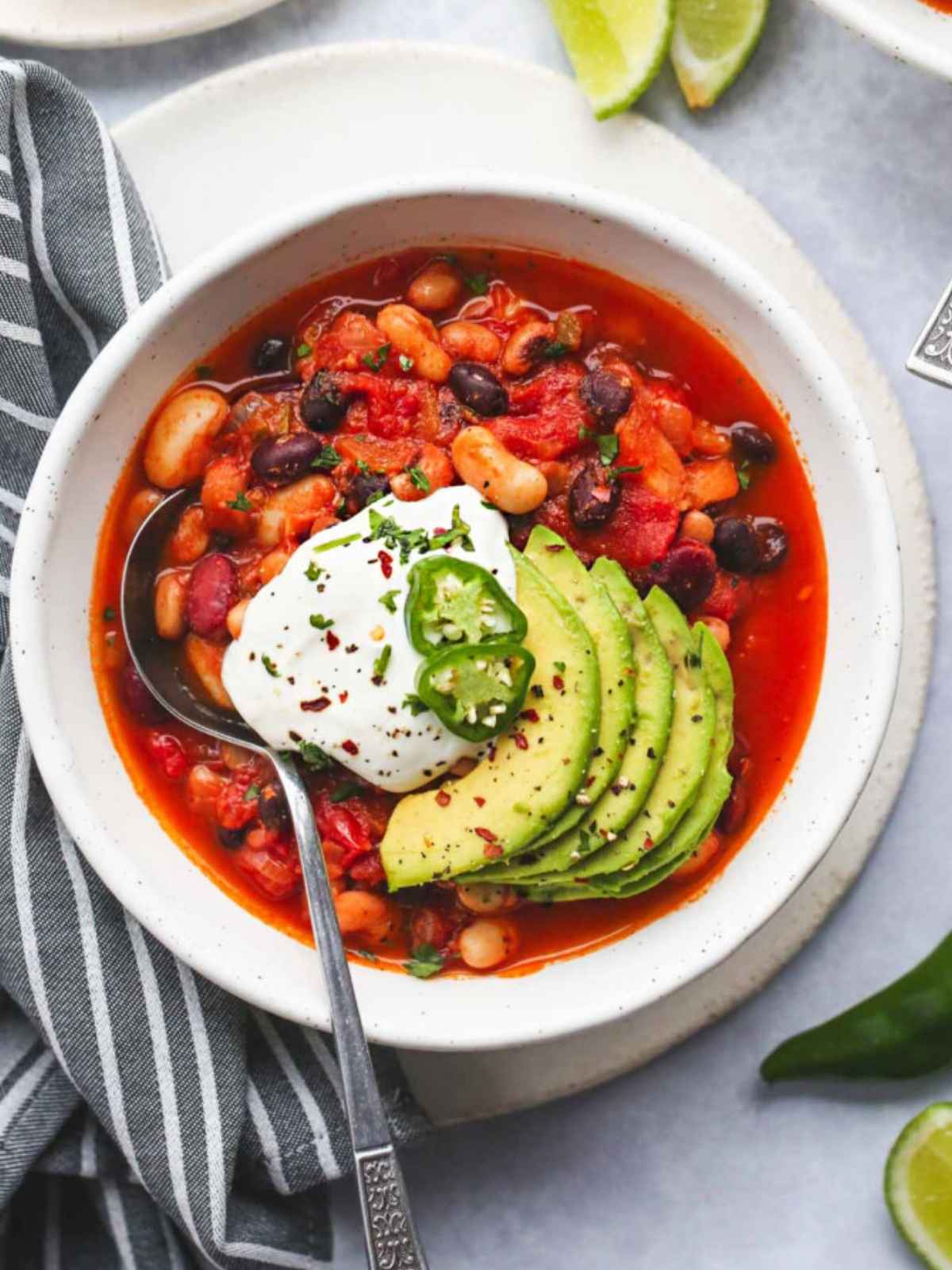 Here's the best vegan chili recipe that you will find! It's so easy to make, requires very simple ingredients, is cheap, and is delicious! Make this on cold winter days to warm yourself up, and serve it with homemade vegan cornbread.
Total Time: 15 Minutes
Ingredients: 14
1 pot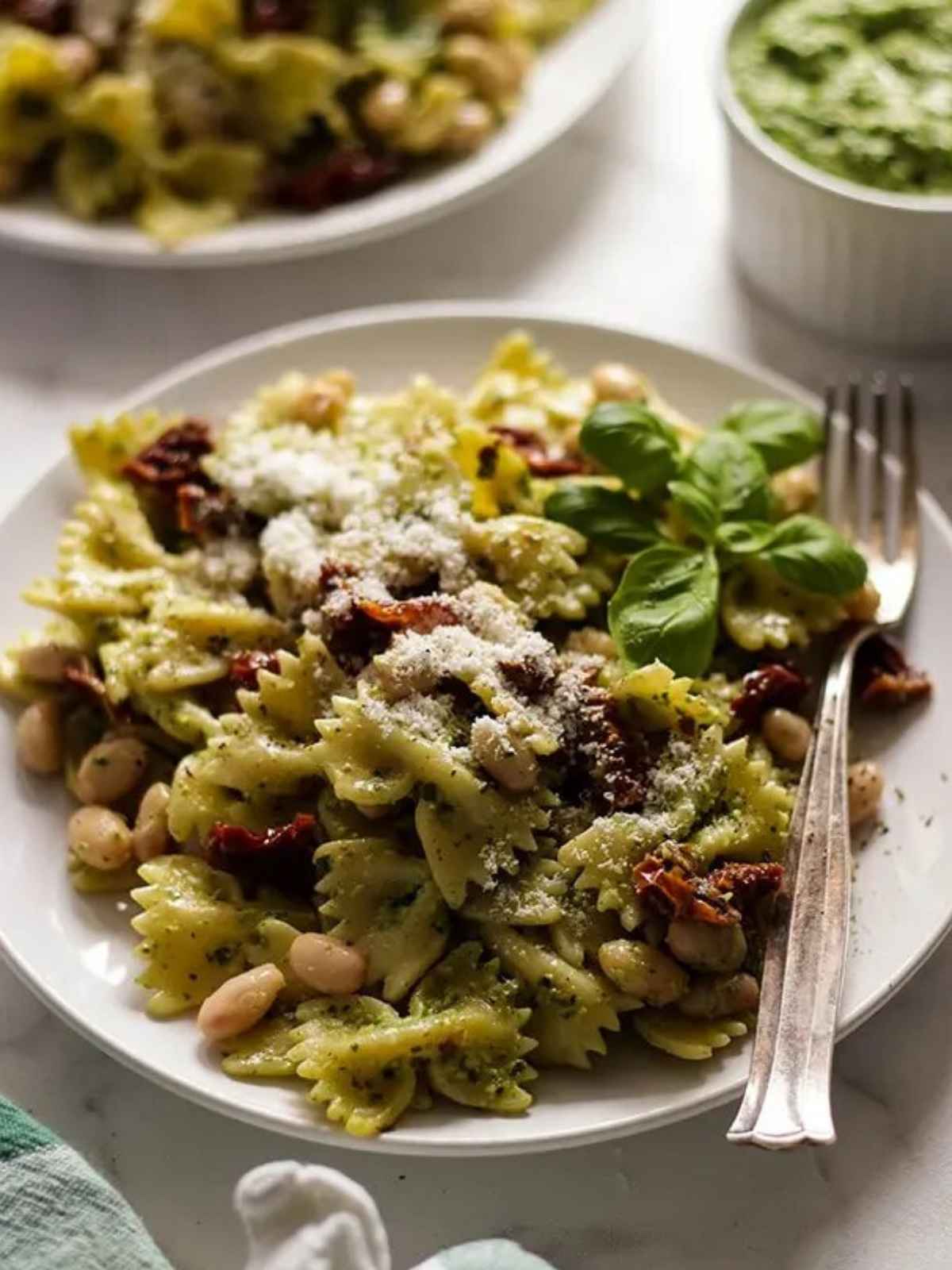 This creamy, delicious, healthy, satisfying vegan pesto pasta is the perfect marriage of comfort food and culinary art that comes together quickly and simply.
Total Time: 20 Minutes
Ingredients: 6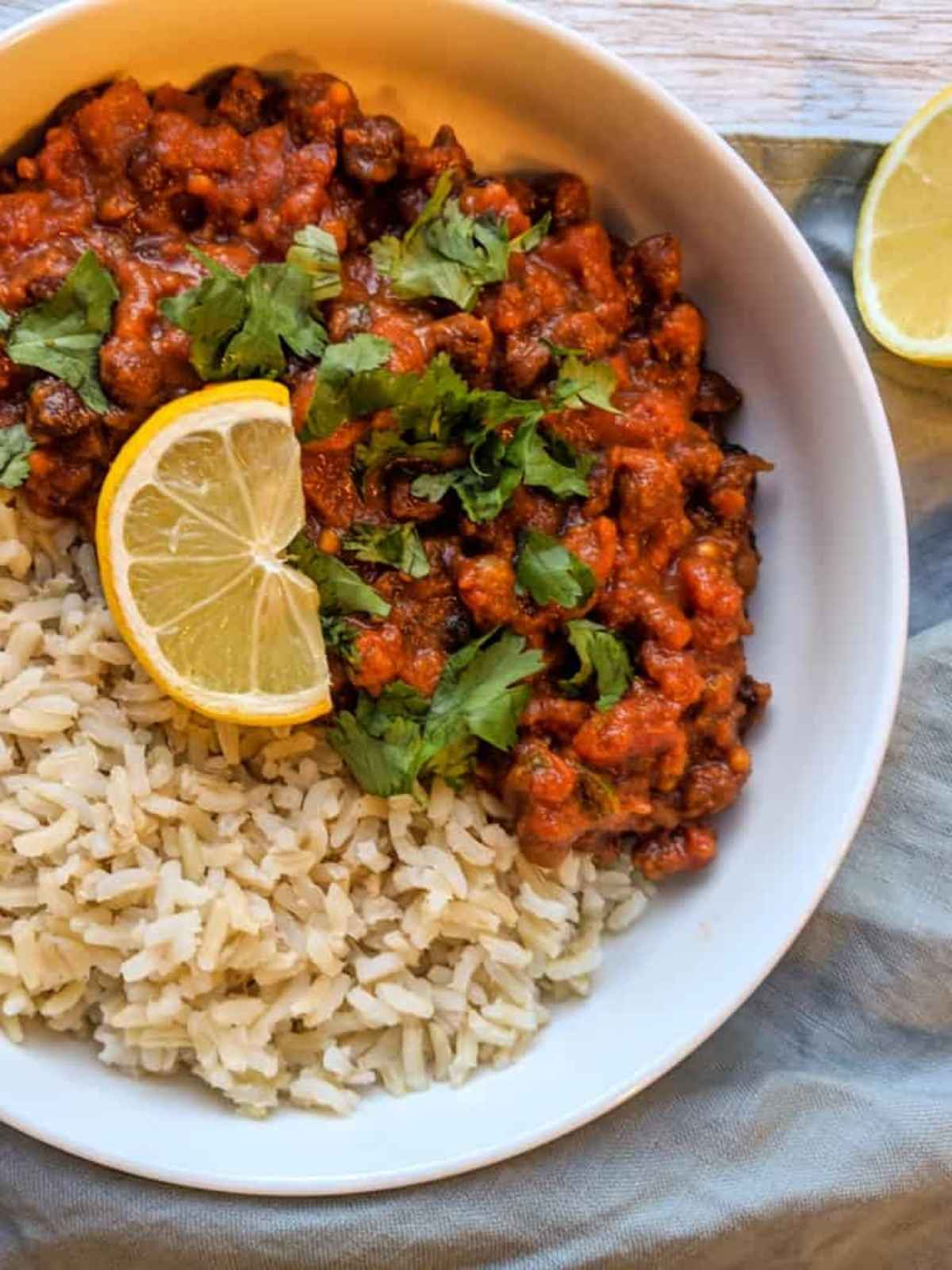 A delicious, mellow chickpea curry recipe perfect for everyone. This recipe uses chickpeas and a tomato-based sauce for the perfect easy plant-based curry recipe packed with protein and guaranteed to keep you full for longer. Served with brown rice.
Total Time: 30 Minutes
Ingredients: 10
1 pot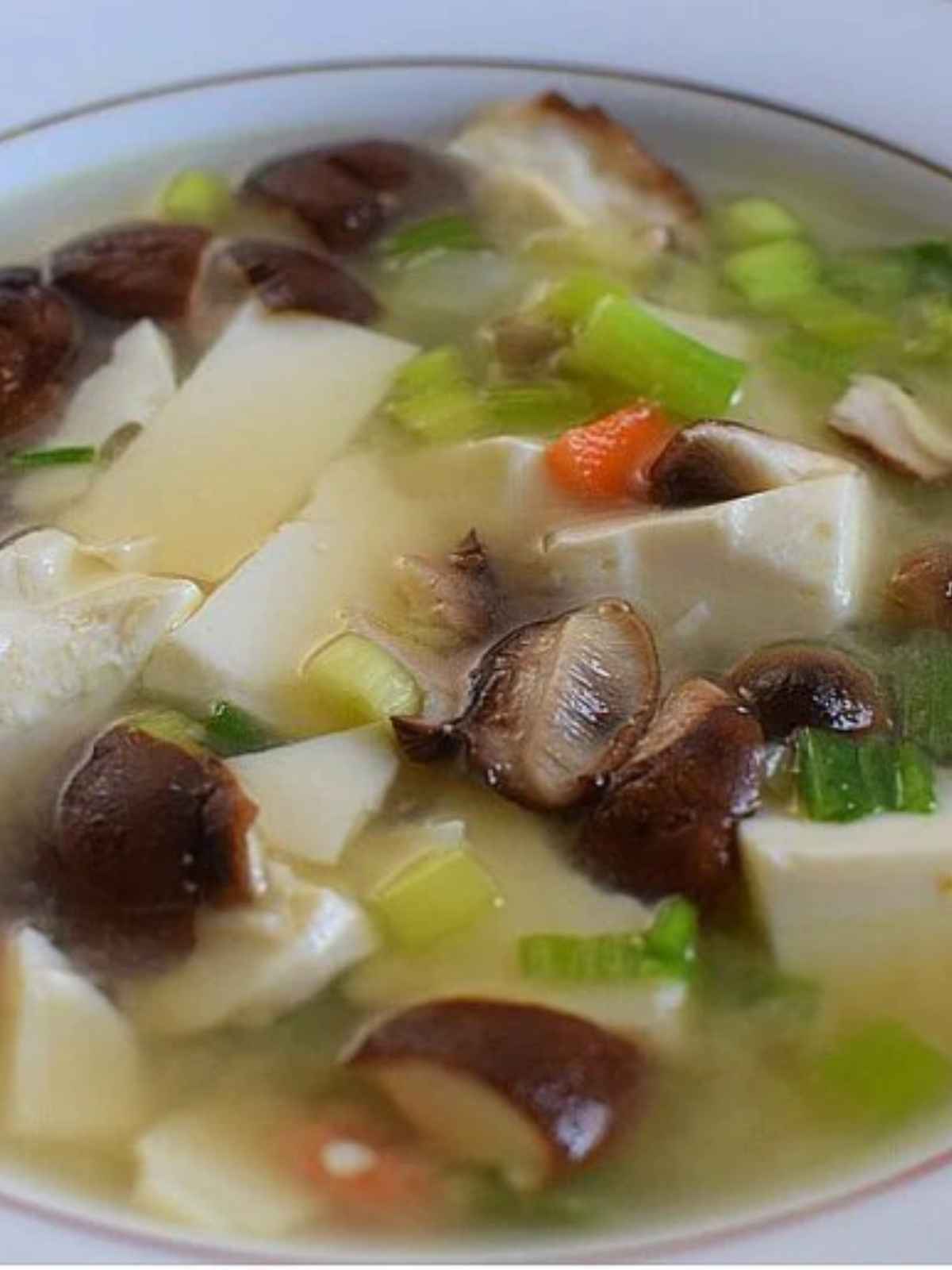 A light Japanese-inspired miso-based soup with mushroom and tofu. Perfact for chilly night dinners.
Total Time: 15 Minutes
Ingredients: 7
1 pot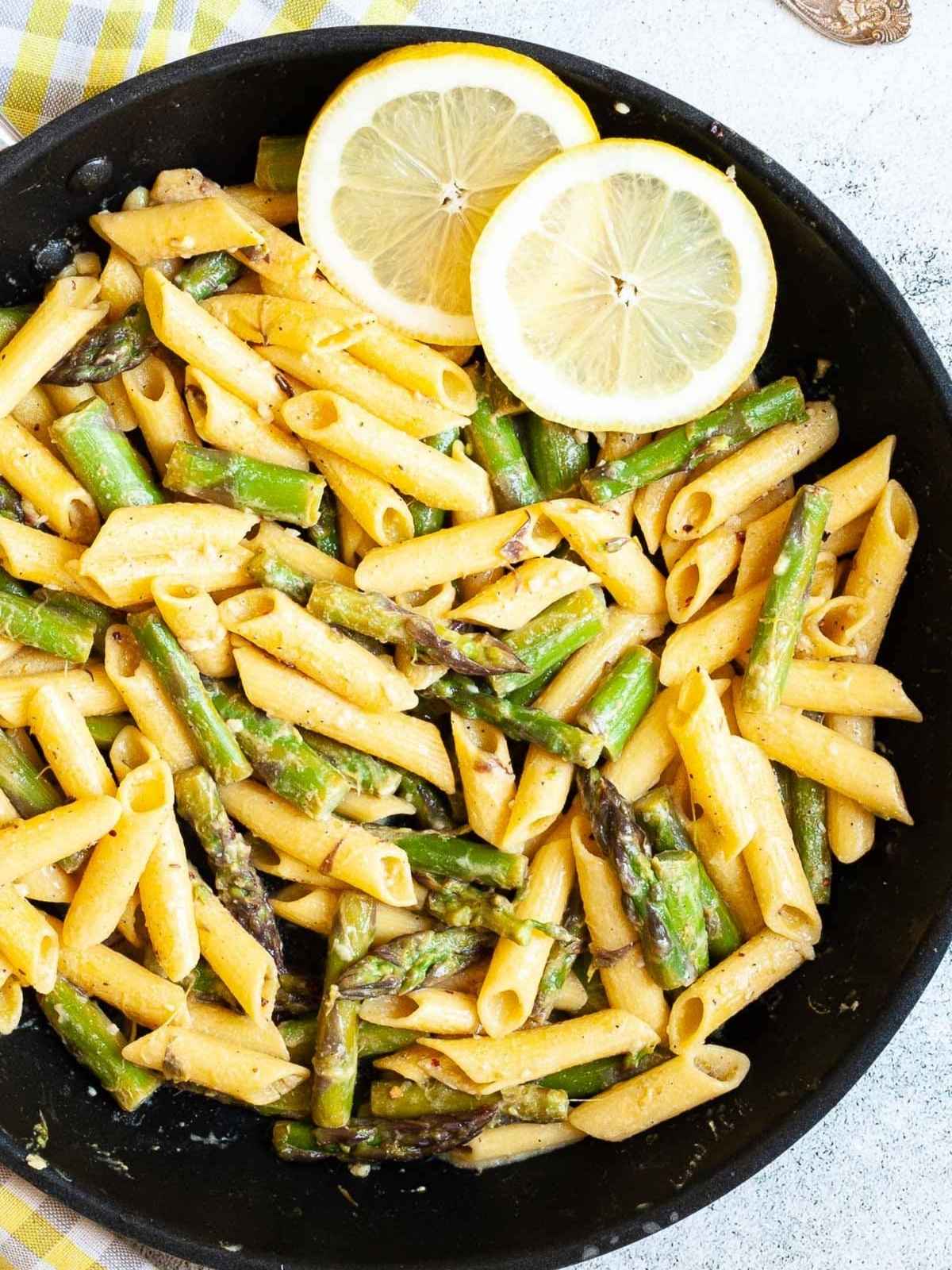 One of the easiest pasta you can make is Lemon Pepper Pasta. It is laughingly simple and quick to make. We love to enjoy this refreshing pasta recipe with some green veggies. Our favorite version is this Asparagus Lemon Pasta.
Total Time: 15 Minutes
Ingredients: 6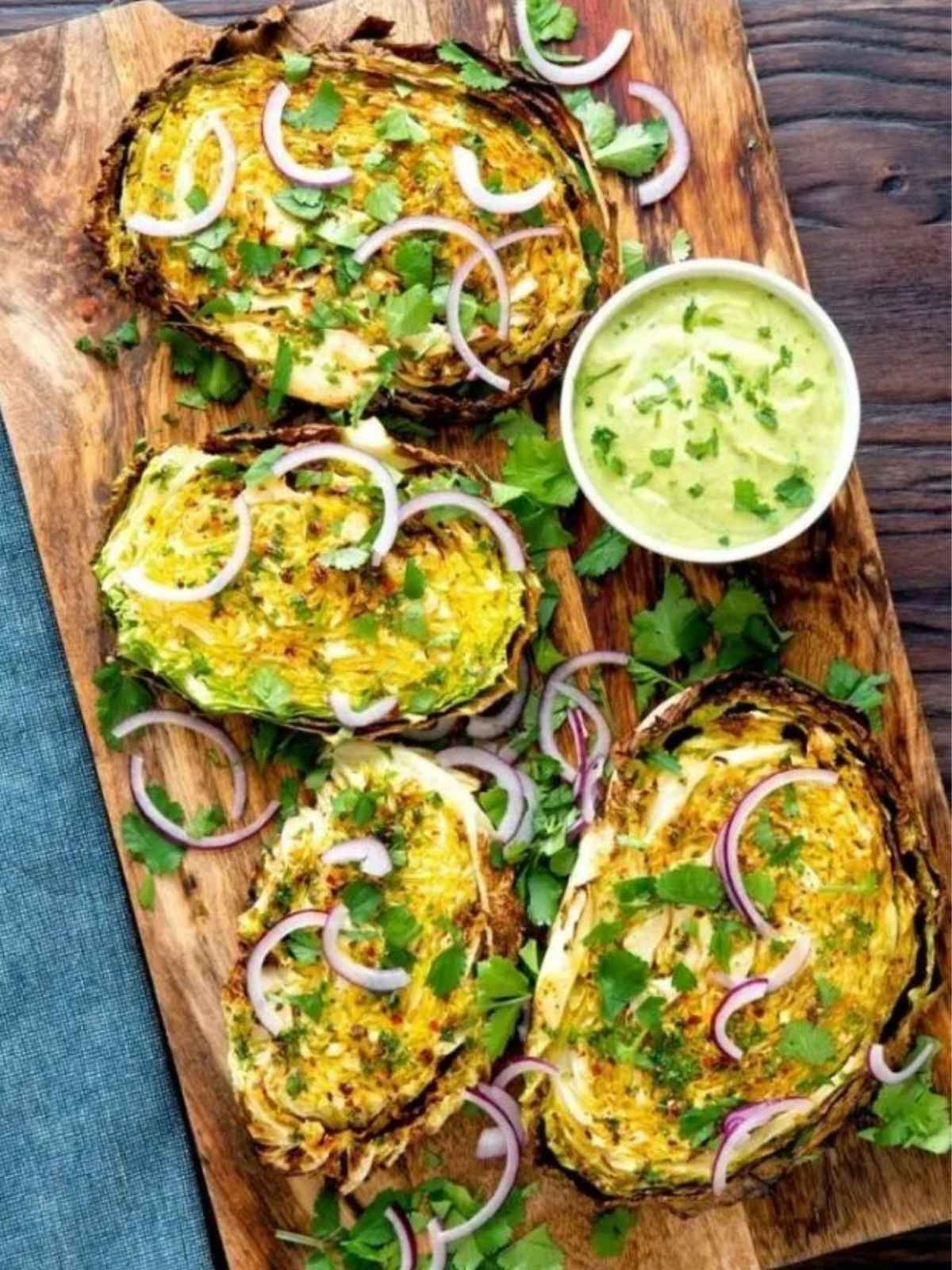 This cabbage recipe features a carefully chosen blend of spices to create a delicious entree the whole family will love. They can be made in the air fryer.
Total Time: 15 Minutes
Ingredients: 7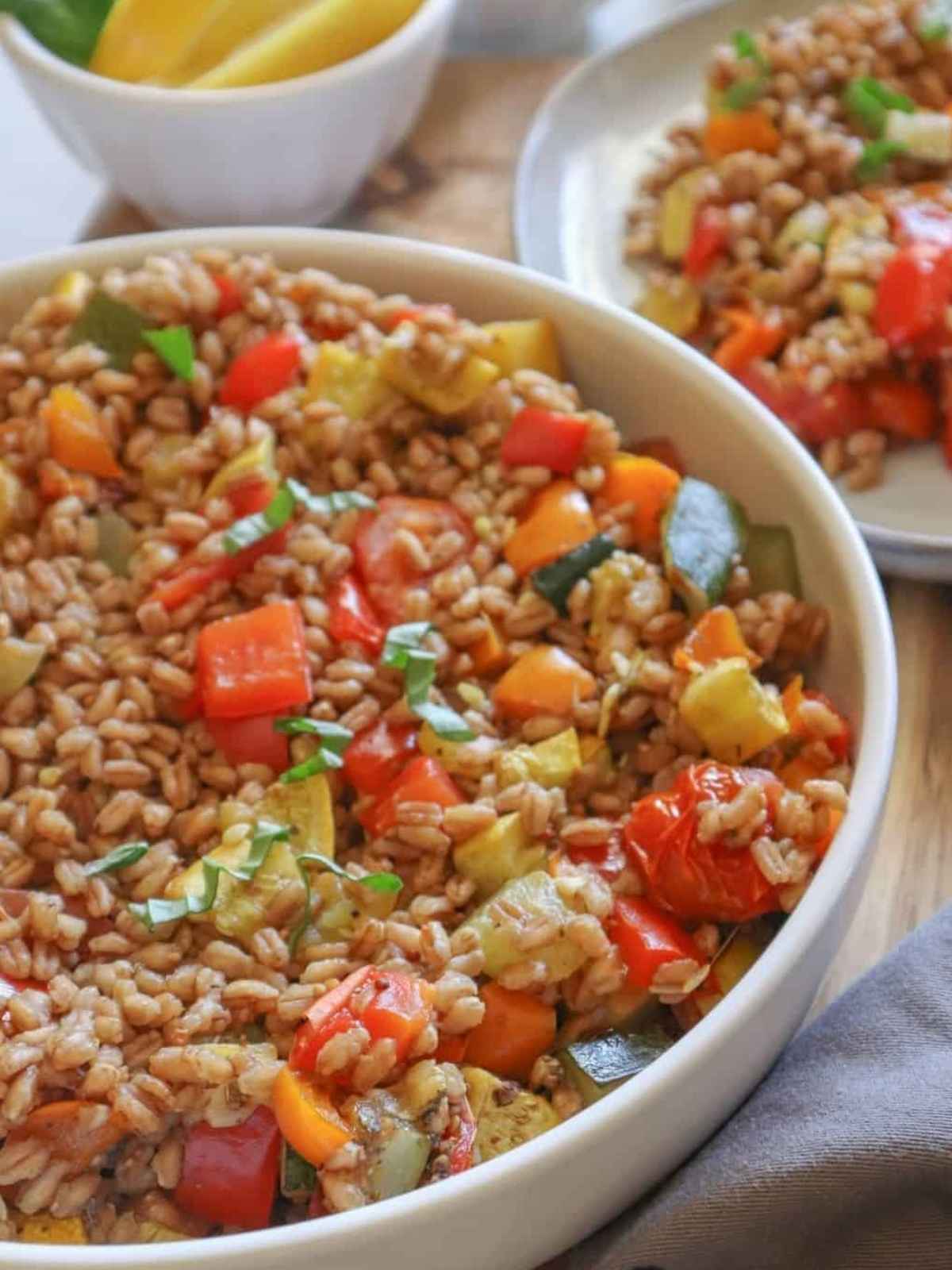 This Ancient Grain Bowl with Roasted Vegetables is full of fresh and bright Summer flavor. This recipe is easy and quick to make and comes together in 30 minutes.
Total Time: 30 Minutes
Ingredients: 8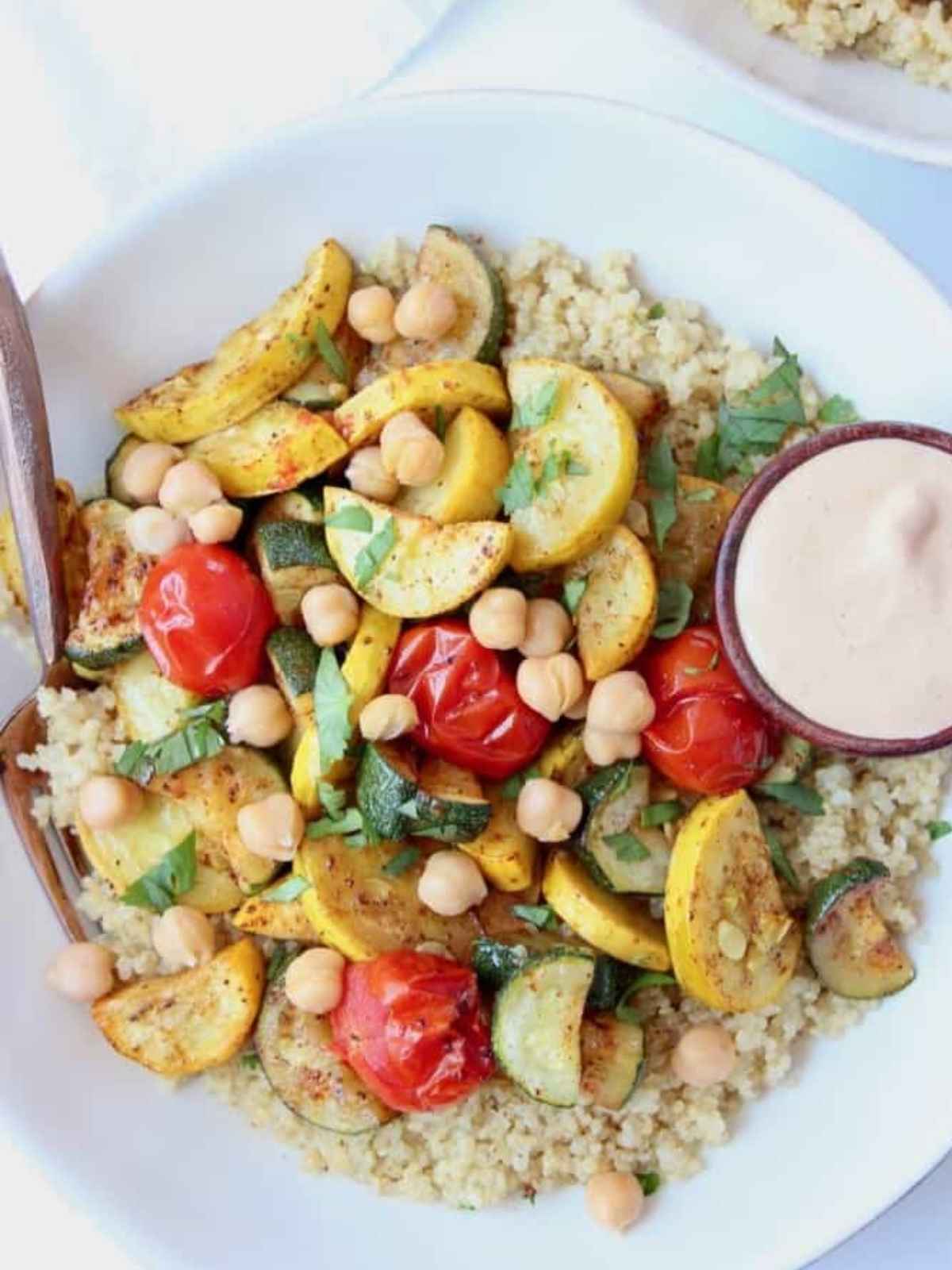 These quinoa bowls are a delicious way to use up all of the summer vegetables in your garden! Oven-roasted summer squash, zucchini, and cherry tomatoes are topped with the most delicious lemon tahini dressing in these healthy, vegan bowls!
Total Time: 30 Minutes
Ingredients: 9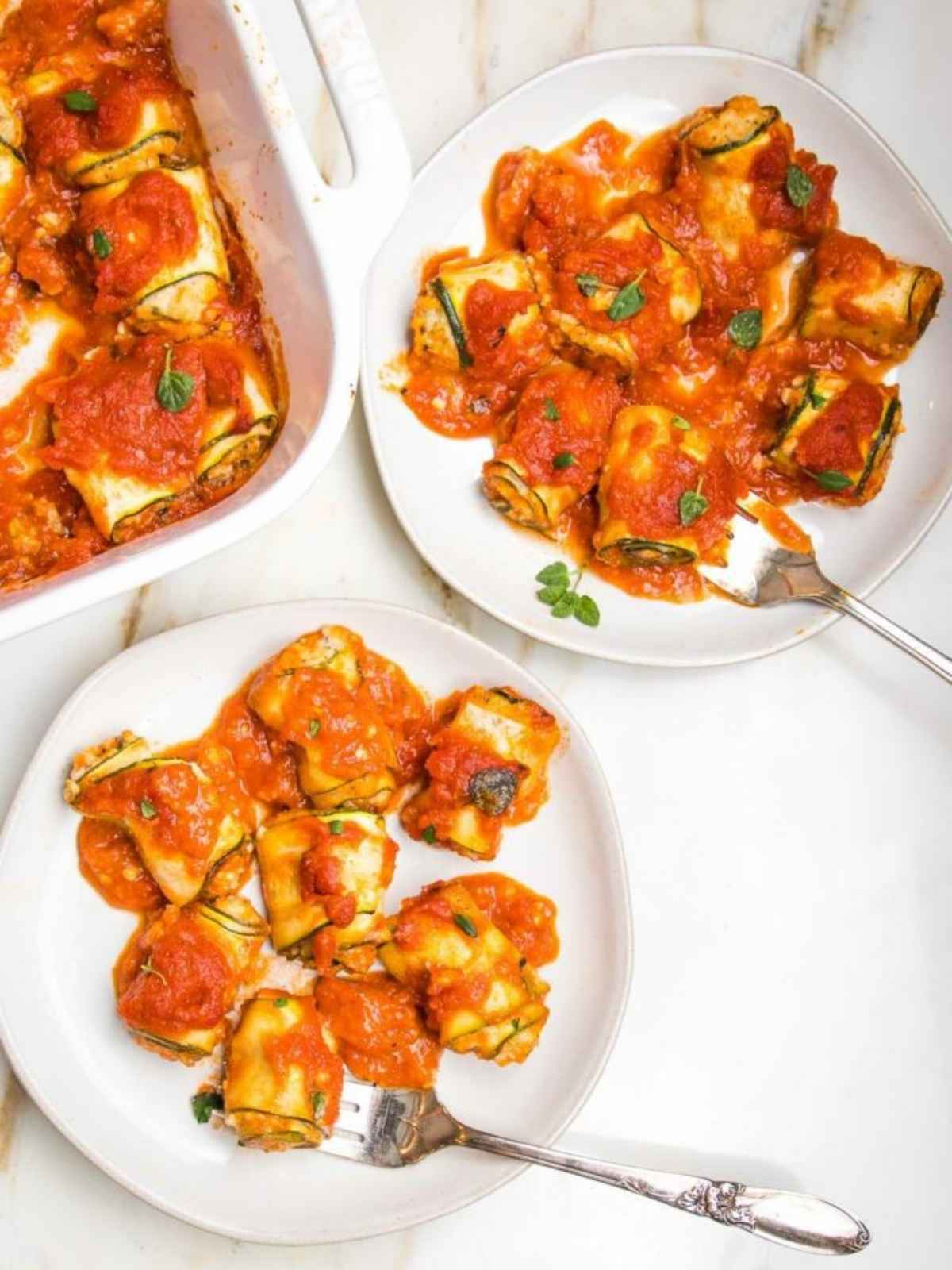 You'll love these vegan lasagna roll-ups. Low-carb zucchini noodles are filled with cauliflower almond ricotta, set onto a pool of marinara, and baked to perfection.
Total Time: 35 Minutes
Ingredients: 3
5-ingredient vegan alfredo sauce with cashew nuts. Creamy, easy, and filling. All you need is 15 minutes and some pasta to eat it with.
Total Time: 15 Minutes
Ingredients: 5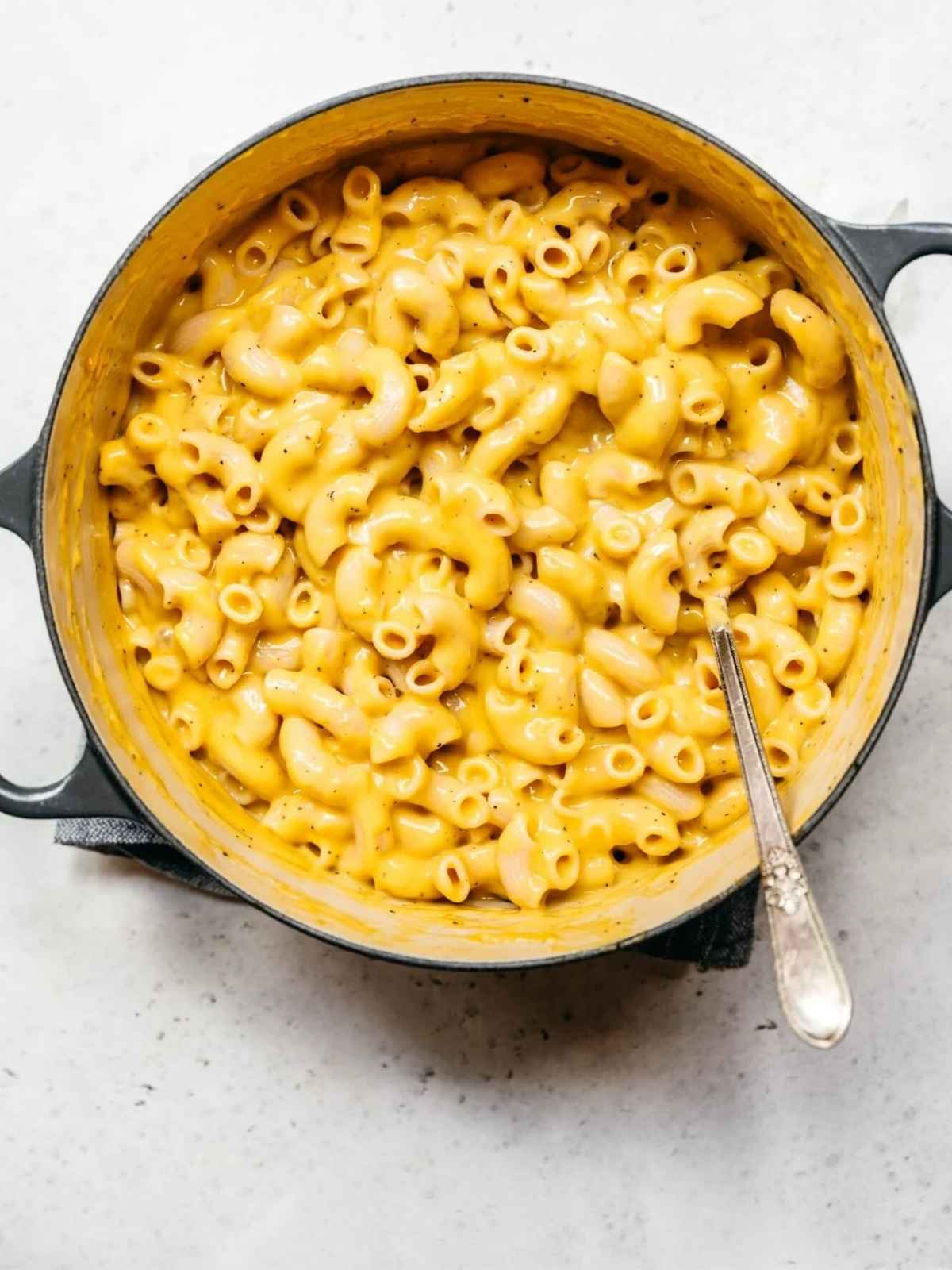 This is the best vegan mac and cheese you'll ever make: it's easy to make (7 ingredients!), only takes 20 minutes from start to finish, is nut-free, and just like the real thing!
Total Time: 20 Minutes
1 Bowl
Ingredients: 7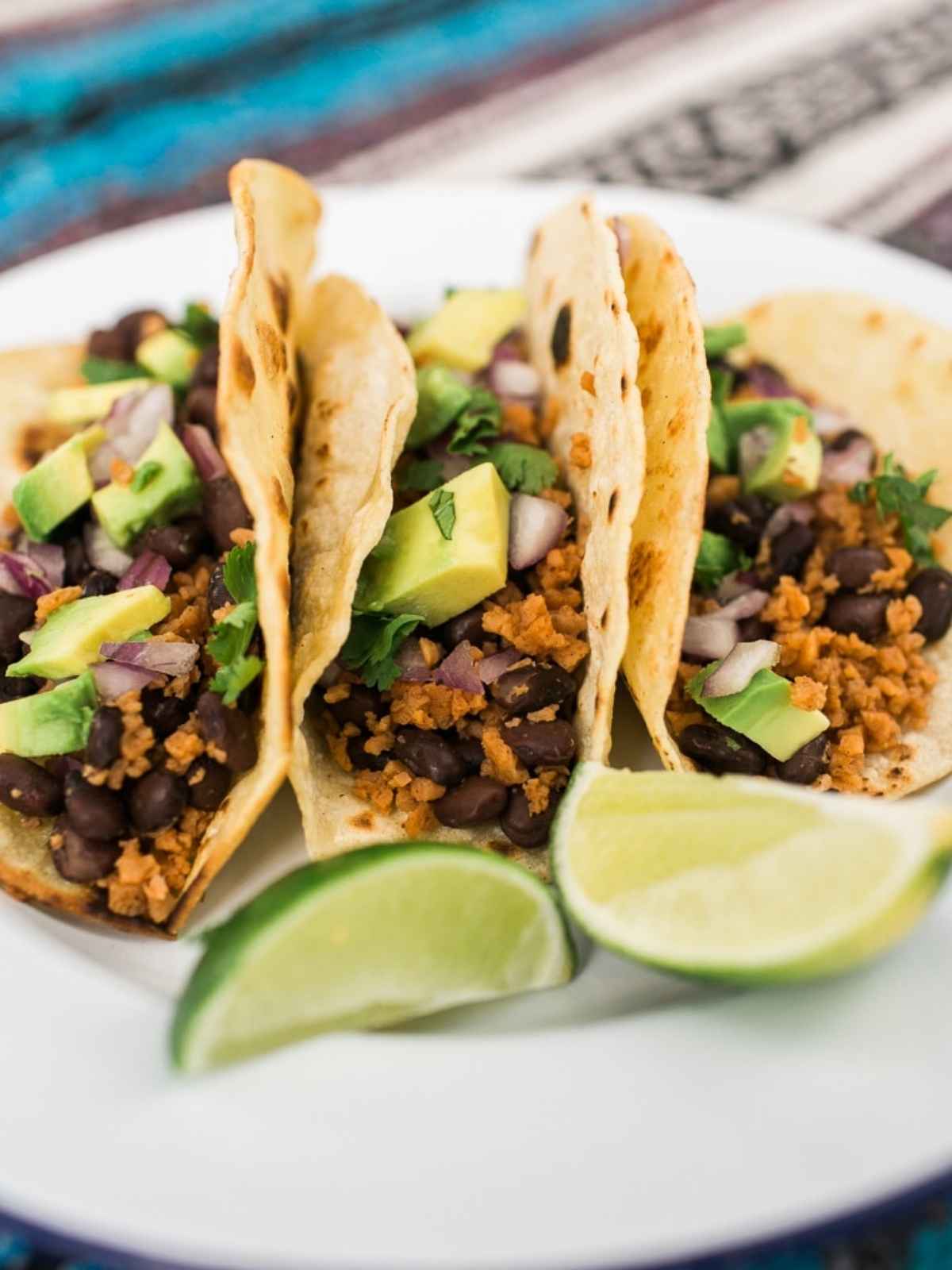 This vegan taco recipe is just about as easy as it gets! Requiring only five ingredients and one pot, this is a great meal for camping, road trips, or a quick meal at home.
Total Time: 12 Minutes
1 Bowl
Ingredients: 5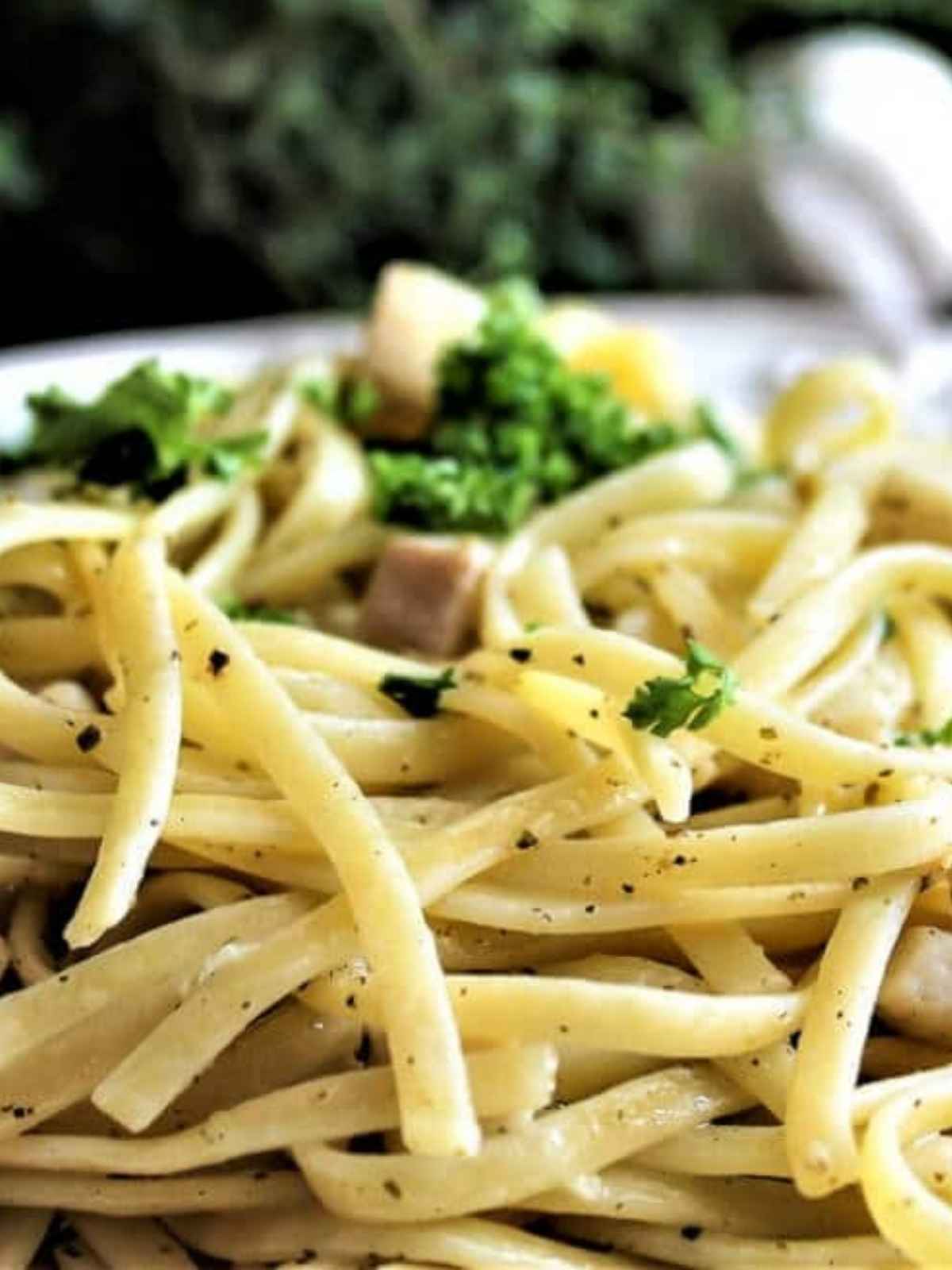 A classic tasting vegan linguine with clam sauce made with king mushrooms. Gluten-free if made with gluten-free linguine.
Total Time: 20 Minutes
Ingredients: 8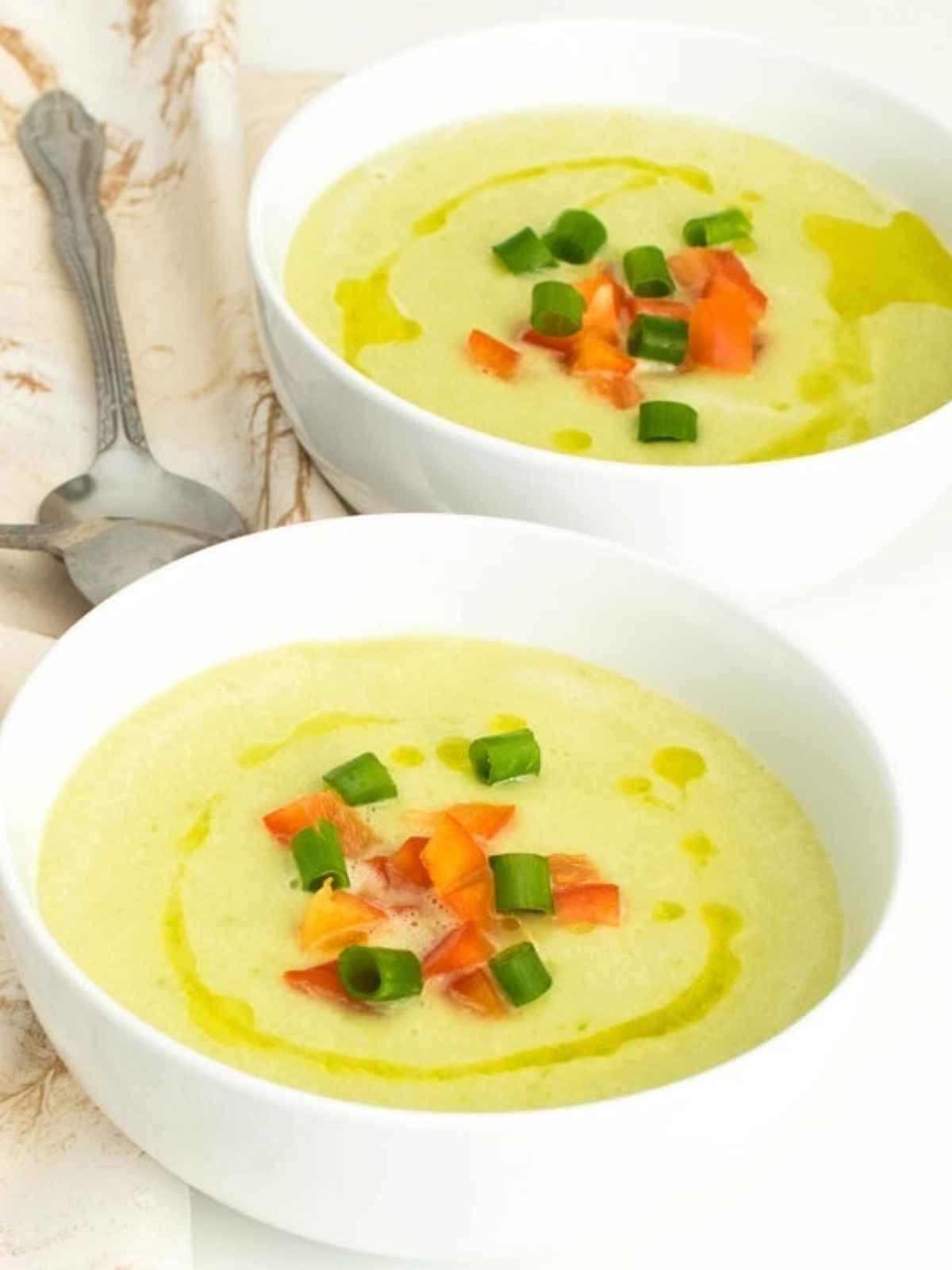 This easy and quick Spicy Cold Cucumber Soup is a refreshing summer meal. It's nicely flavored and is a no-cook recipe. It is made in a blender and served within minutes.
Total Time: 7 Minutes
Ingredients: 8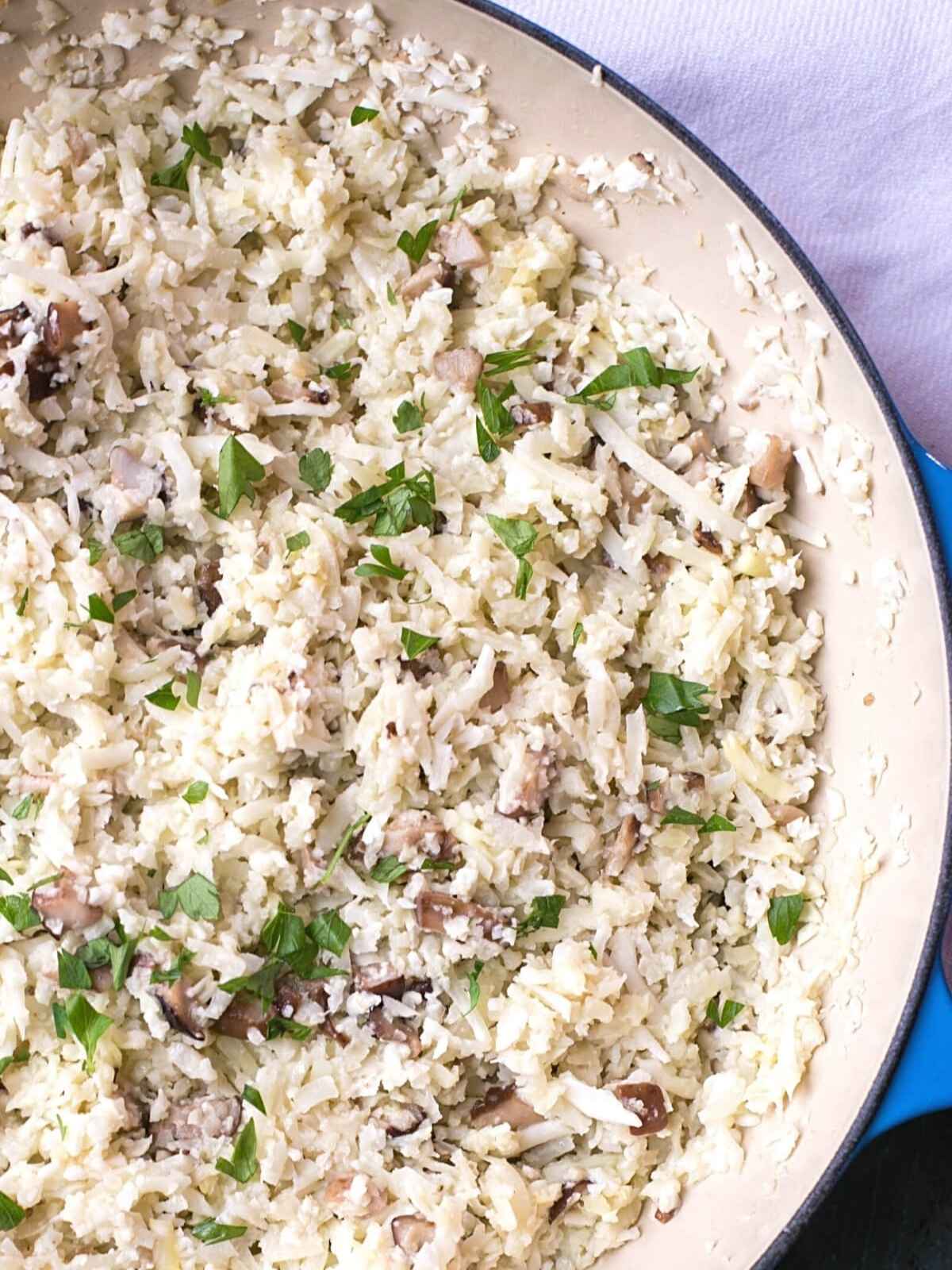 A paleo-friendly riced cauliflower risotto with mushrooms that are vegan and low carb. It's a simple side dish for any keto meal.
Total Time: 20 Minutes
Ingredients: 7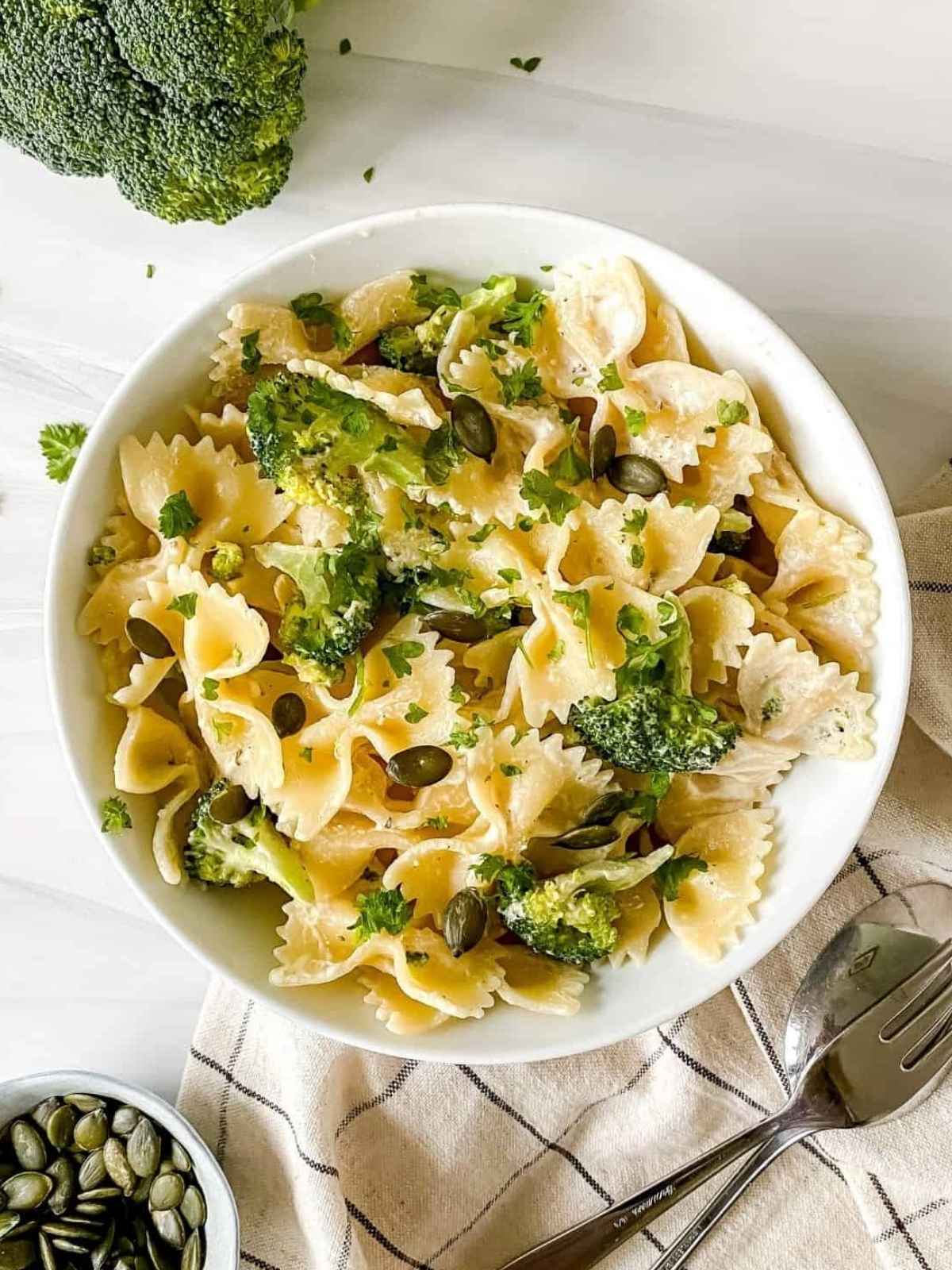 An easy pasta dish that is the perfect comfort food dinner, this creamy tahini, and broccoli pasta has a tomato-free sauce for those who aren't able to tolerate or simply aren't a fan of tomatoes. Vegan and gluten-free, using suitable pasta.
Total Time: 25 Minutes
Ingredients: 10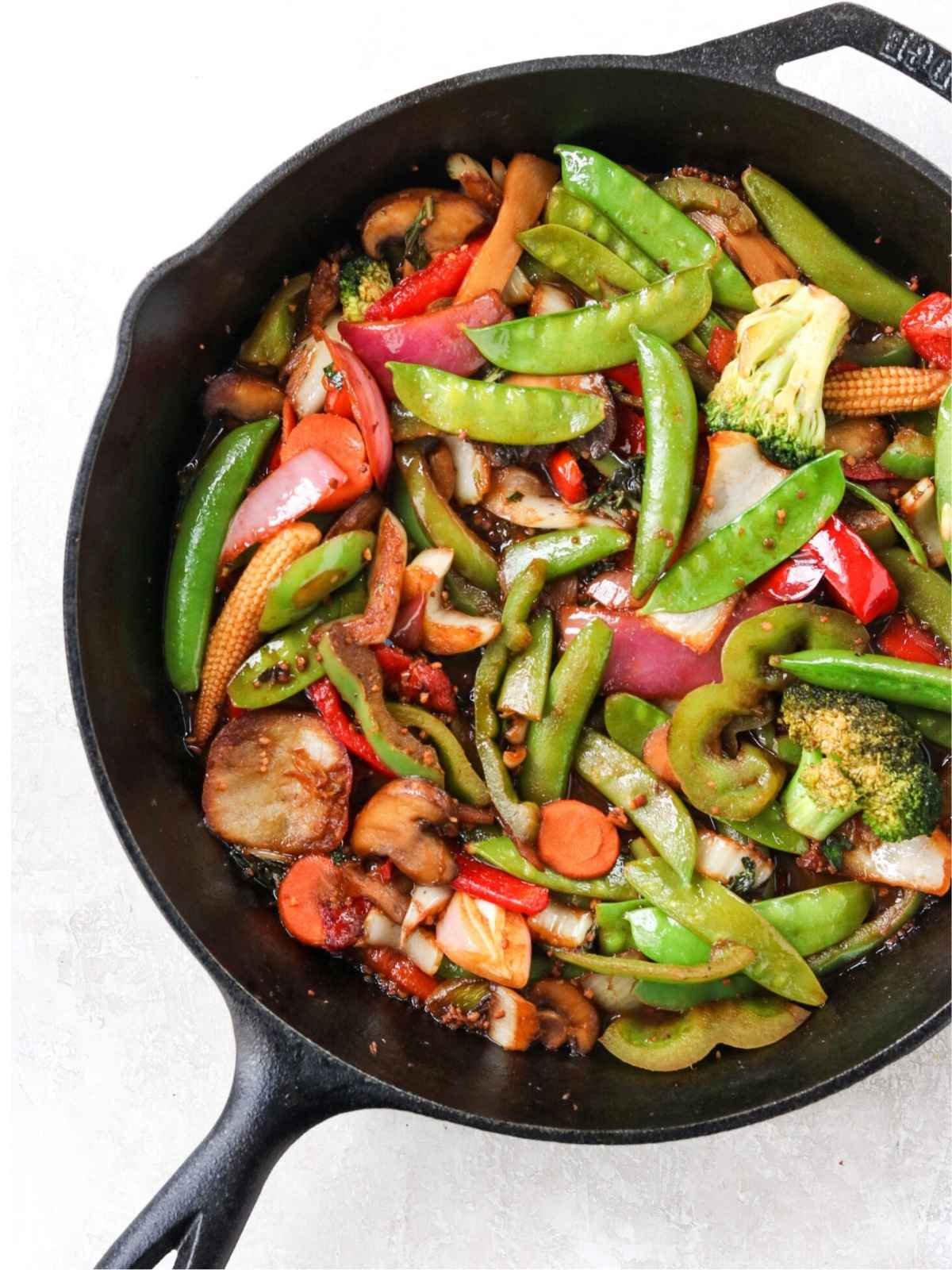 This tasty pad pak recipe is an easy 15-minute meal. Served over white rice or by itself, this delicious dinner is healthy, gluten-free, and family-friendly.
Total Time: 15 Minutes
Ingredients: 10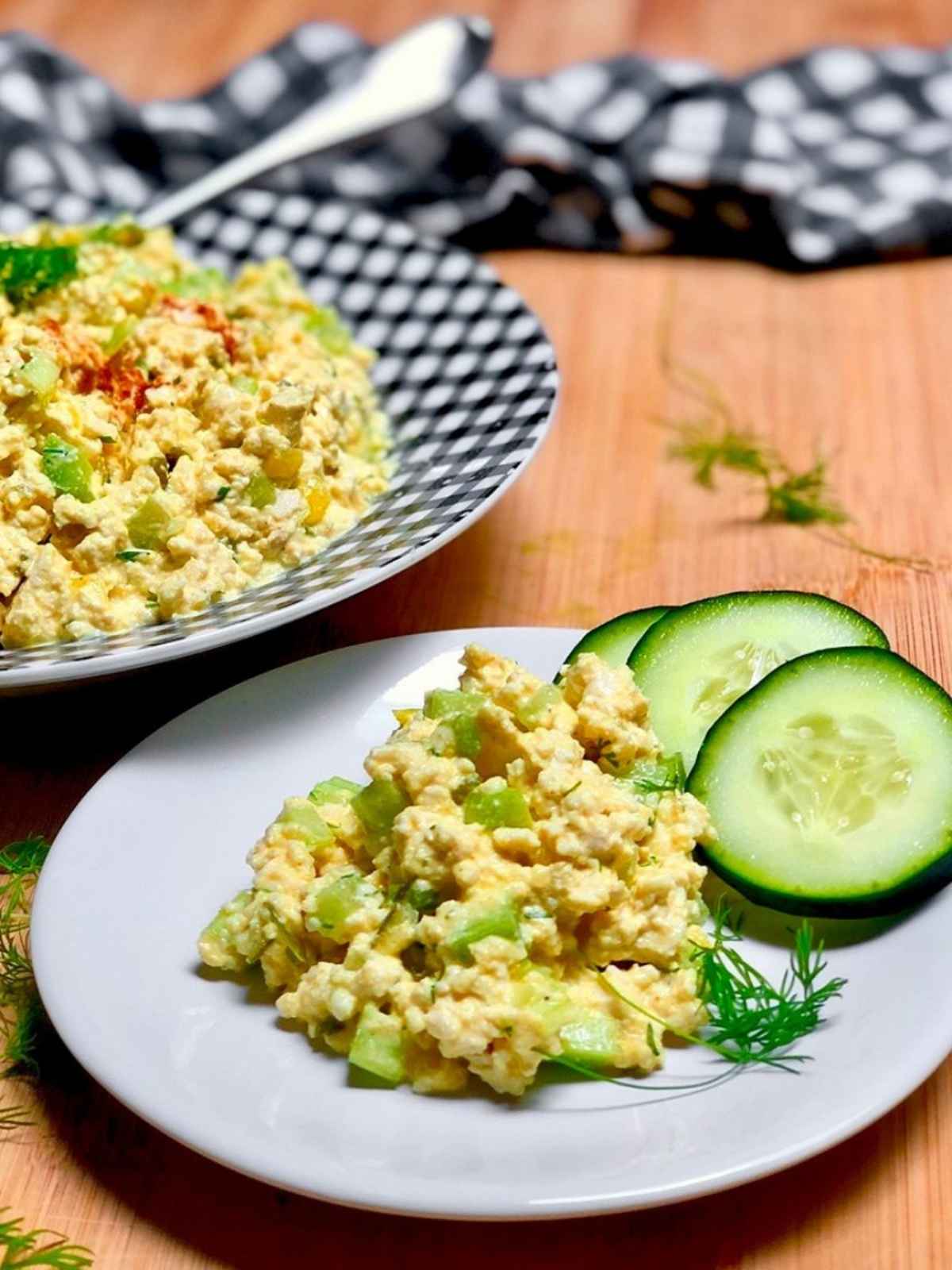 An easy & delicious plant-based twist on an old-fashioned favorite, egg salad. This is the perfect addition to any brunch or potluck.
Total Time: 20 Minutes
Ingredients: 10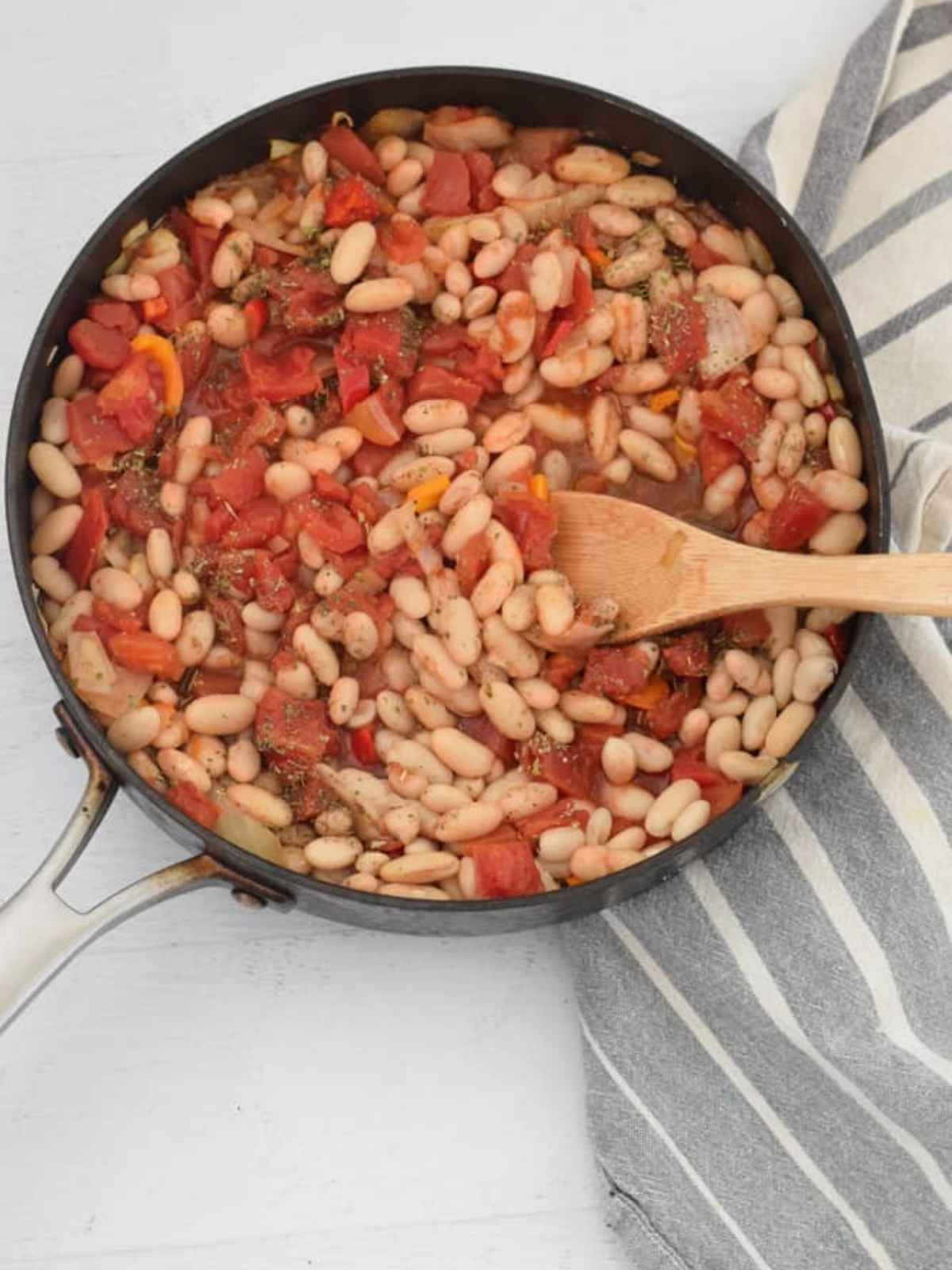 This white bean skillet recipe boasts a combination of white beans, tomatoes, veggies and pizza spices. It's a delicious vegan cannellini bean recipe.
Total Time: 15 Minutes
Ingredients: 10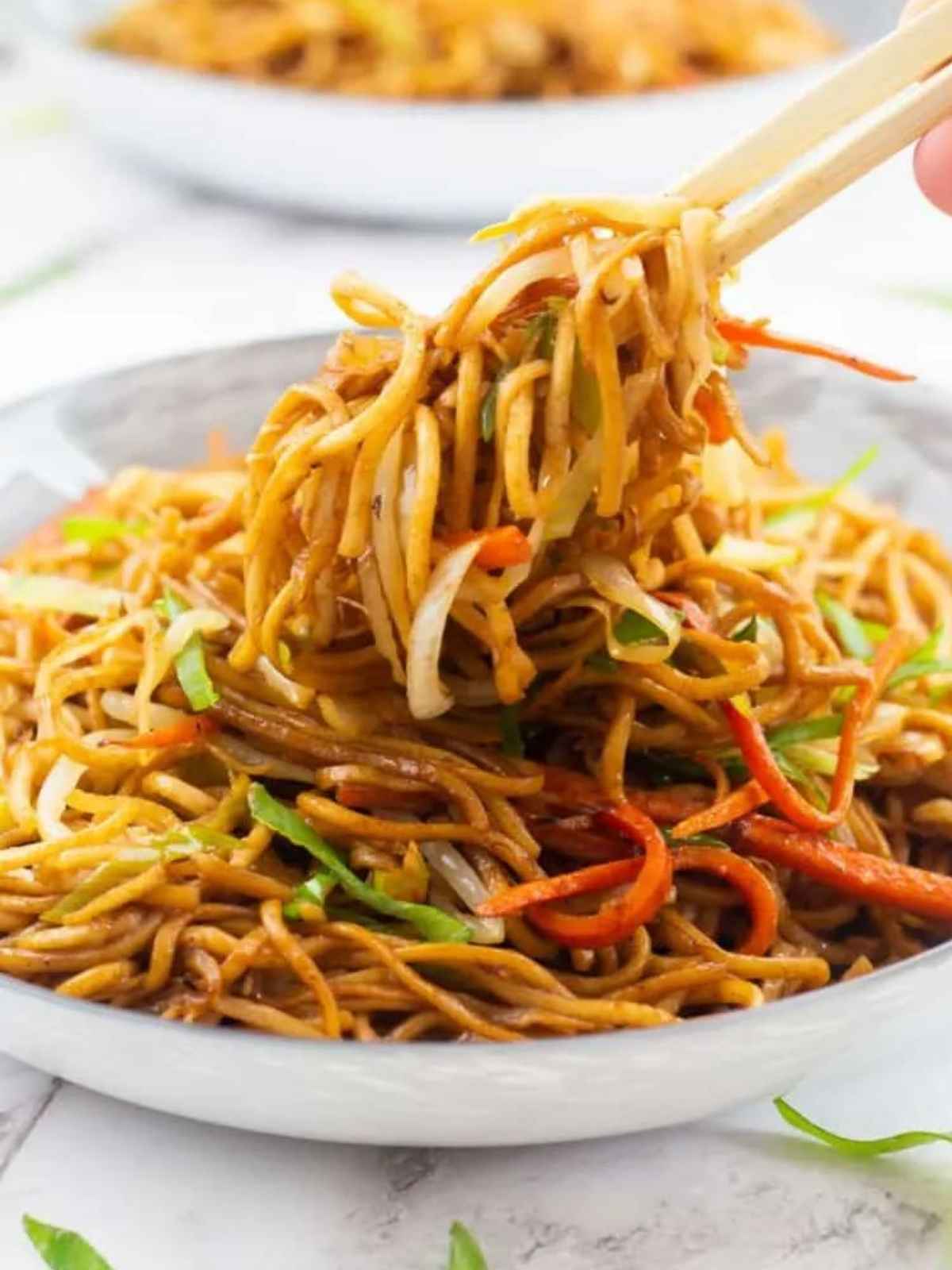 Easy 20-minute Vegan Chow Mein with plenty of vegetables and tasty Chinese flavors. This recipe will show you how to make Chow Mein, healthier and tastier than the takeaway.
Total Time: 10 Minutes
Ingredients: 14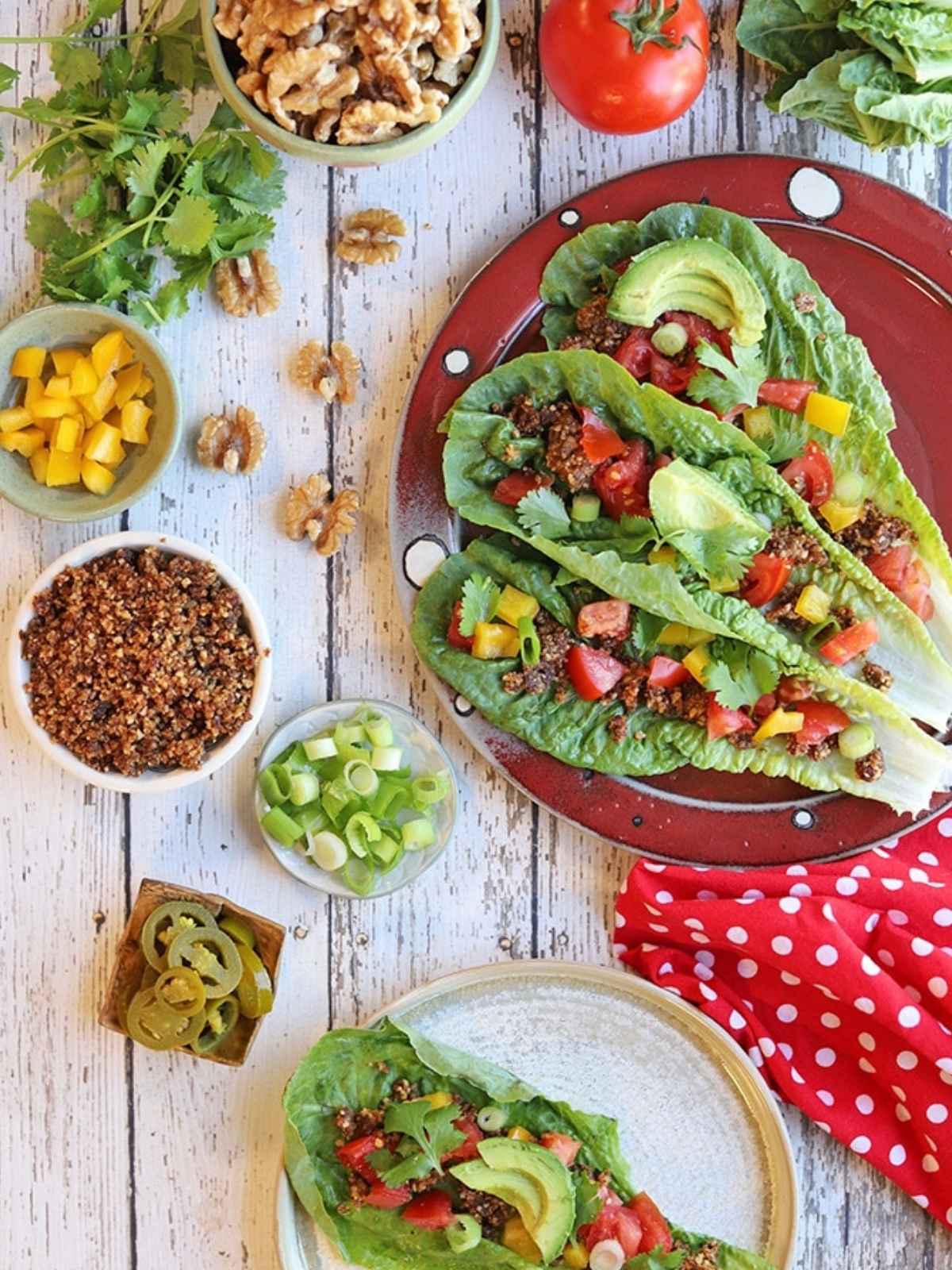 Who says that raw vegetables are only for a salad? Jazz up those walnuts, romaine leaves, tomatoes, and bell peppers by turning them into mouthwatering tacos instead. Makes 4 to 6 tacos.
Total Time: 12 Minutes
Ingredients: 13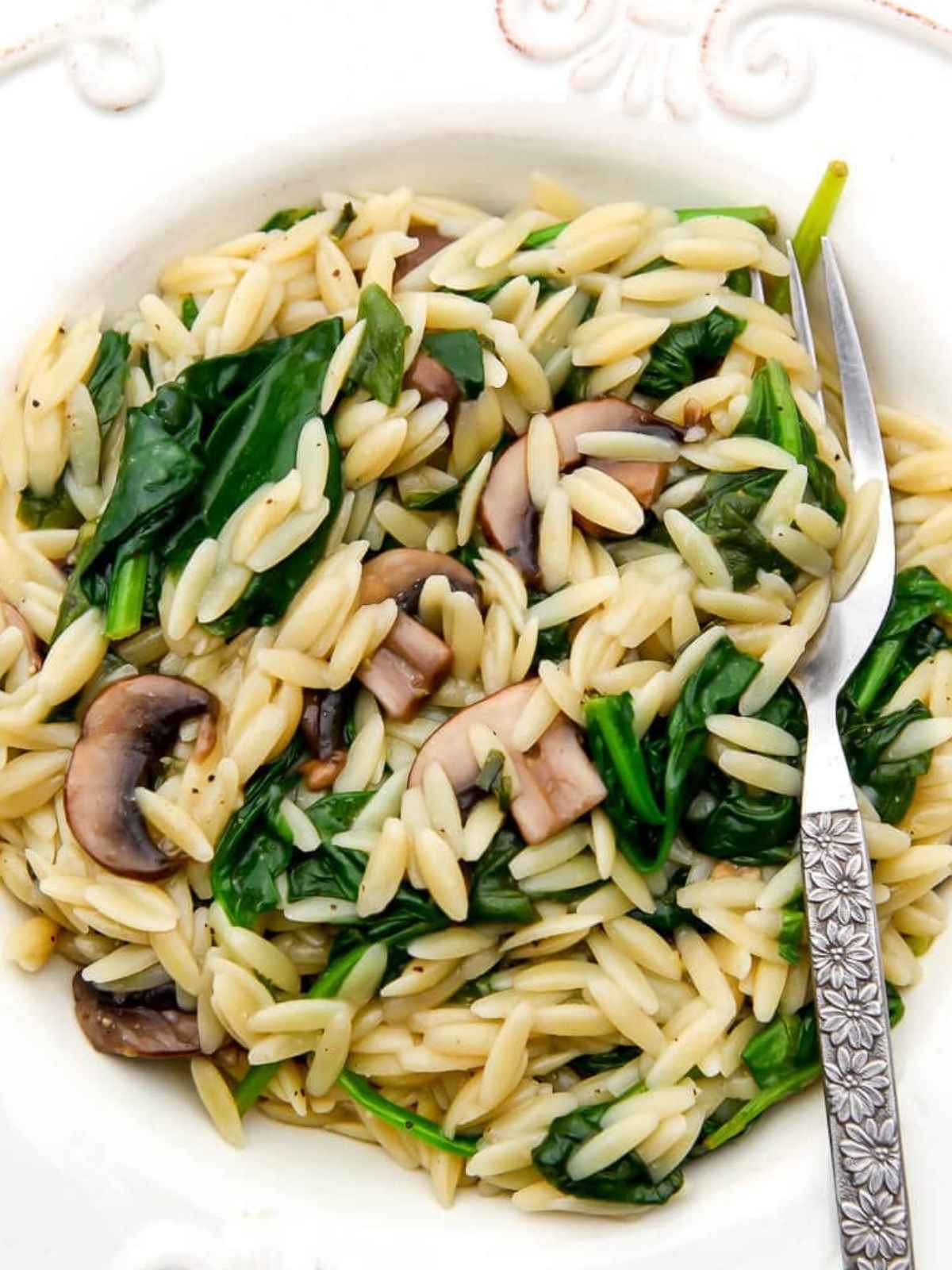 Creamy vegan orzo pasta with spinach and lemon. This makes a quick and easy meal in less than 20 minutes.
Total Time: 20 Minutes
Ingredients: 10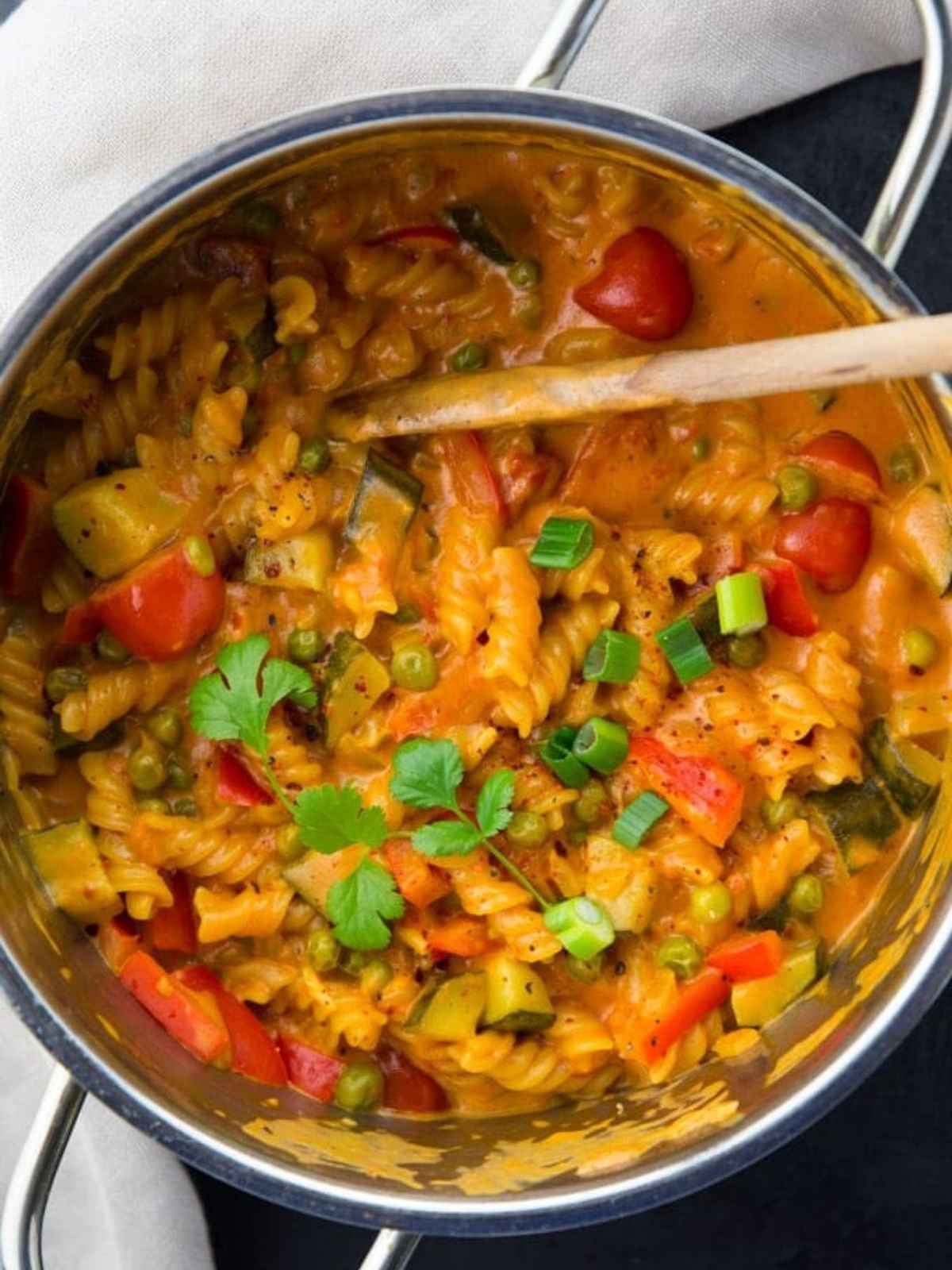 This Asian-style vegan one-pot pasta with coconut milk and red curry paste is my new favorite meal for weeknight dinners. Easy, healthy, and so incredibly delicious and creamy.
Total Time: 23 Minutes
Ingredients: 10
1 Pot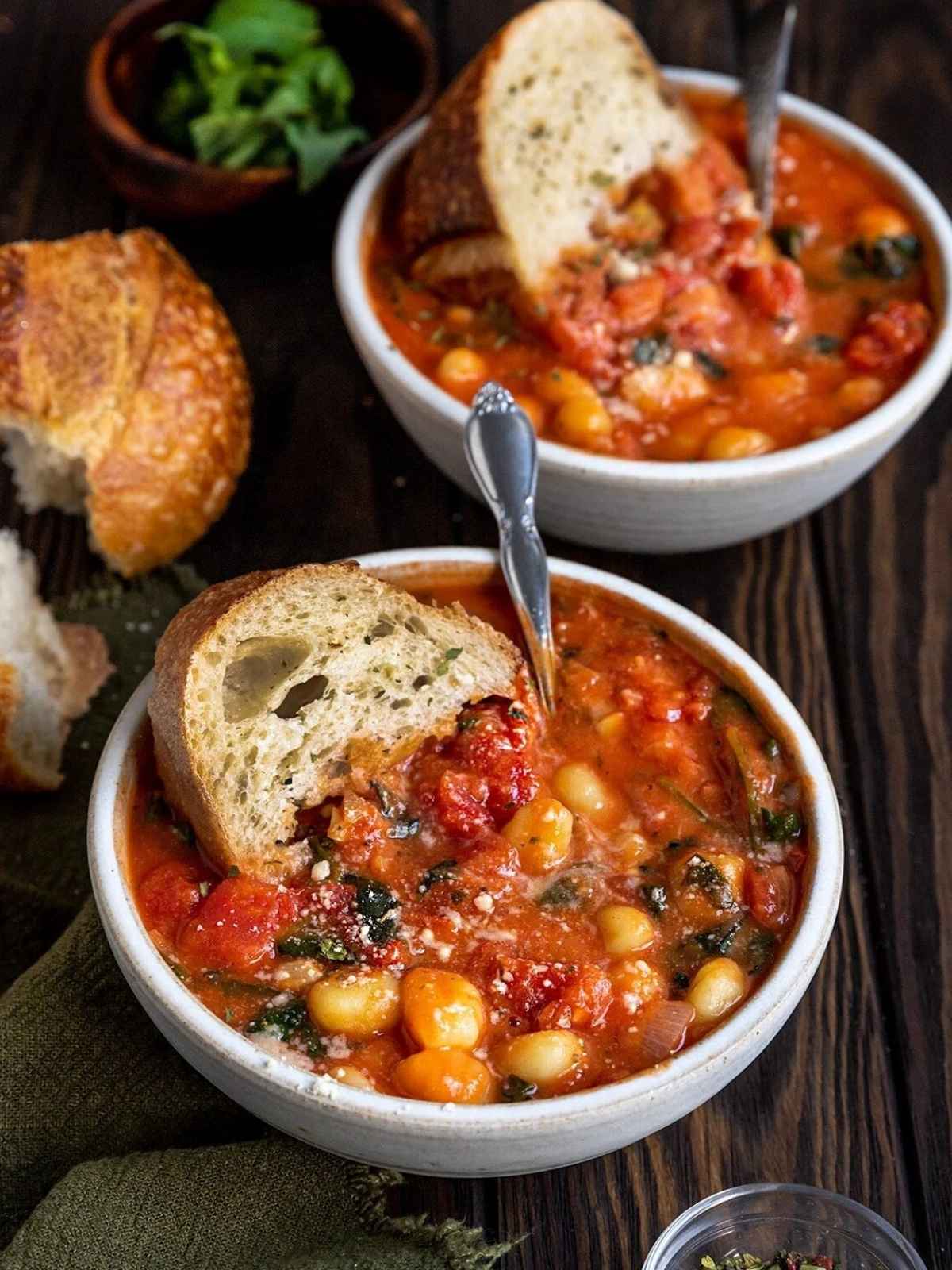 This creamy tomato gnocchi soup is packed with fresh spinach & basil for a cozy dairy-free soup ready in just 30 minutes!
Total Time: 30 Minutes
Ingredients: 10
1 Pot
Equipment to Make your Dinner Easy
Making a dinner can sometimes be challenging, especially if you're not used to cooking. Luckily these days we're blessed with equipment available on our market shelves which makes cooking much easier and quicker than before!
Investing some money on these items will save time down the line when trying new things or preparing meals at home with friends who come over unexpectedly! My top Picks are
Tips and Tricks
Making a vegan dinner doesn't have to be a long and complicated process. With a little planning and some simple strategies, you can get a delicious meal on the table in no time. Here are a few tips to help you make quick and easy dinners:
First, make sure you have all of your ingredients prepped and ready to go before you start cooking. This will help you save time and avoid making multiple trips to the fridge or pantry.
Start with a basic recipe that can be easily altered to suit your tastes. For example, a simple pasta dish can be transformed into a gourmet meal by adding a variety of different vegetables and plant based meat.
Choose recipes that can be cooked in one pot or pan. These "one-pot wonders" are ideal for busy weeknights.
Make use of leftovers. Cook extra lentils, chickpeas and beans when you're making dinner and use it in a new recipe the next night.
Keep your pantry and fridge stocked with staples that can be used to quickly create a meal. Items such as pasta, rice, canned tomatoes, canned beans and frozen vegetables are all great options.
As I stated above invest in some quality kitchen tools that will make cooking easier and faster. A good sharp knife, for instance, can be worth its weight in gold when it comes to preparing meals quickly.
By following these tips, you'll be able to get delicious dinners on the table in no time at all.
So whether you're looking for a quick dinner option or a hearty meal, these easy vegan recipes and tips will help you get the job done. Let us know how they make your life easier!
Other Dinner Recipes to Consider