This Vegan Lentil Loaf is not only full of nutrients but it also got amazing flavor. Whenever I get bored of summer salads and want something more satisfying, lentil loaf is the first thing that comes into my mind.
Although it will be a treat for vegan thanksgiving dinner, I think It's not a good idea to tag lentil loaf for holiday seasons only. Simply enjoy this cozy meal throughout the year.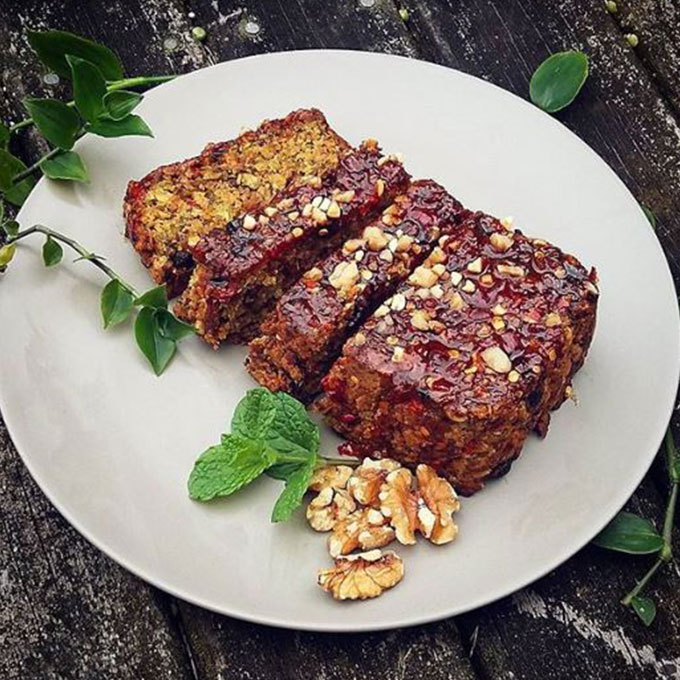 In this recipe, I used carrots and bell peppers to give a sweet touch and added walnuts and breadcrumbs for some texture. I am using a flaxseed egg instead of flour to bind the mixture and to increase the nutritional value of loaf.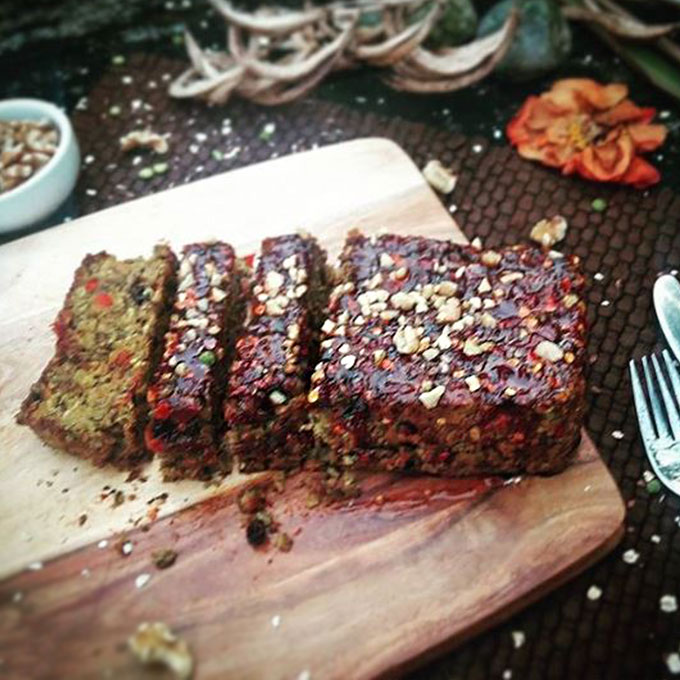 It got an amazing texture and combination of lentils, walnuts, and raisins to create such a delicious flavor that you would not be able to stop yourself on one or two slices.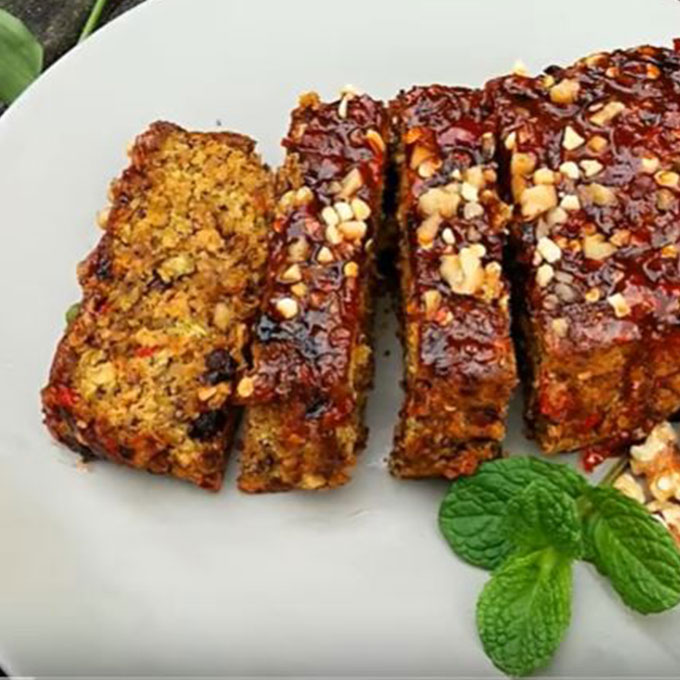 Watch How to Make Vegan Lentil Loaf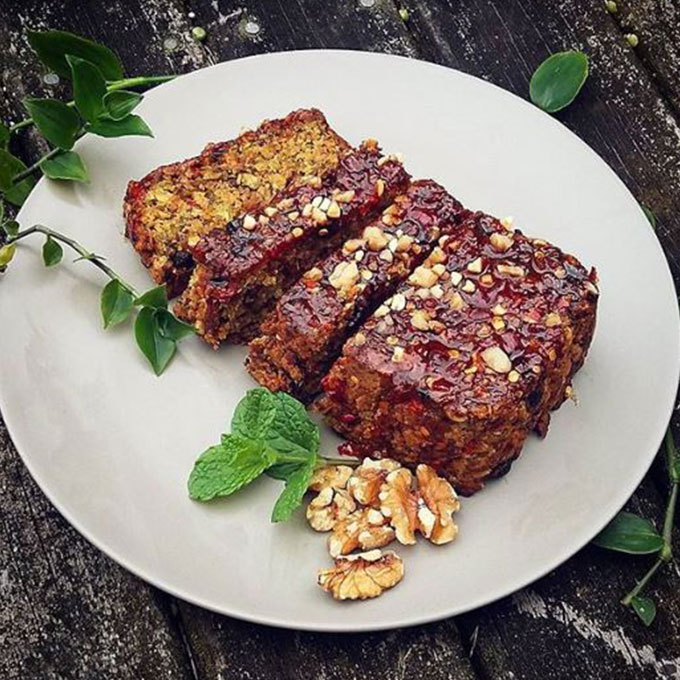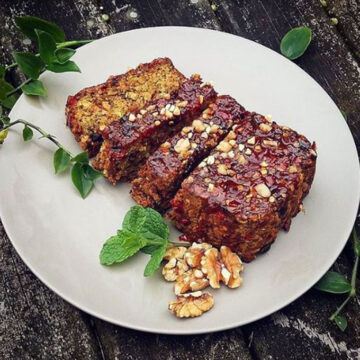 Vegan Lentil Loaf
Ingredients
1

cup

Green lentils

½

cup

Oats

⅓

cup

Walnuts

¼

cup

Raisins

½

tbs

Olive oil

3

tbs

Bread crumbs

3

tbs

Flax seeds

1

small

Onion

1

medium

Bell pepper

1

medium

Carrot

3

cloves

Garlic

To taste

Salt

1

tsp

Pepper

1

tsp

chili flakes

½

tsp

Rosemary

½

tsp

Oregano
GLAZE
2

tbs

Ketchup

1

tbs

Coconut sugar

1

tbs

Apple cider vinegar

1

tbs

Soya sauce 
Instructions
Preheat oven at 180C and line a loaf pan with parchment paper.  

Cook lentils according to instructions on the packet. Drain and set aside.  

Prepare Vegetables, chop garlic, onion, bell peppers and grate carrots.  

In a Frying pan heat oil and sauté garlic and onion on medium heat until golden. Add chopped bell peppers and grated carrots. Stir fry until veggies are softened.   

Next add Raisins, breadcrumbs, oats, walnuts, and seasoning. Mix all ingredients and continue cooking for 5 minutes.  

Prepare the flaxseed egg by adding water into grounded flax seeds. It will help in binding the loaf.  

Add blended lentils and flaxseed egg into cooked mixture. Mix well and set this mixture gently and firmly into loaf pan. 

Place in center of the oven, and bake for about 35 – 40 minutes or until its corner turns brown. Remove from heat and spread all of the glaze over top of the lentil loaf.   

Once cool down, carefully slice the loaf into slabs. Serve   

Any leftovers can be stored in the refrigerator for up to 5 – 6 days. 
Video