Are you looking for some vegan cross body bags this season? Here we have a roundup post of around 50 plus affordable vegan crossbody bags available in market.
Crossbody bags always stay in trend because of an extra added comfort edge. This forever practical handbag style will never be out of fashion and will stay in trend for comfort with style lovers.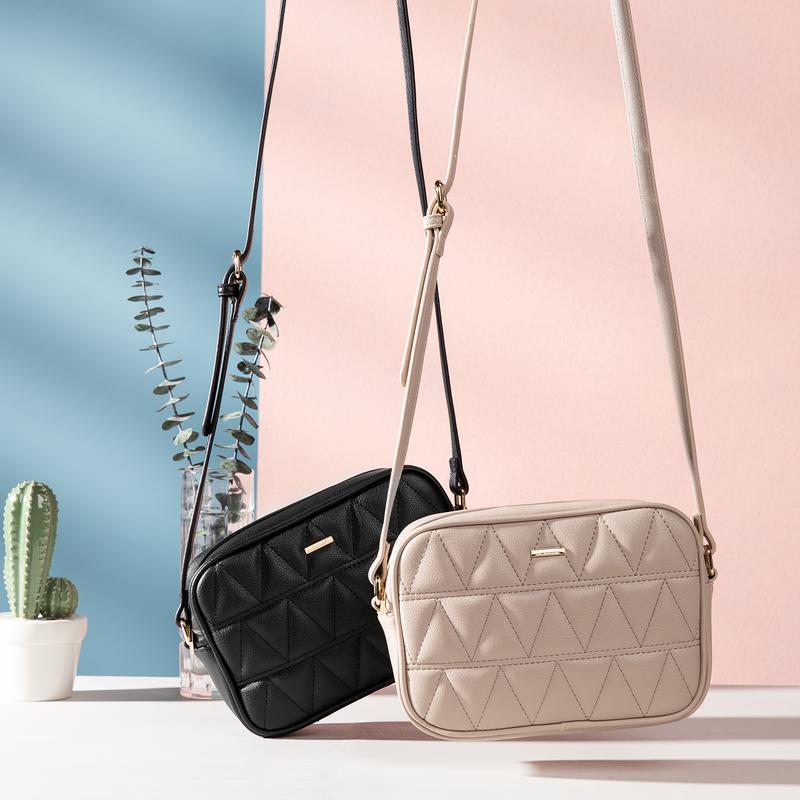 The most important thing you should consider before buying a vegan crossbody is its material. Many of the crossbody bags available in the market are cruelty-free and are vegan but still, you will find leather bags here are there to tease your vegan being.
This season you must spend in some non-leather crossbody bags in your closet because they are
Cruelty-free
Comfortable
Affordable
Stylish and Trendy
And Always Make a Statement
Below, we've rounded up some vegan crossbody bags you should invest in for your cruelty-free wardrobe and where you can shop them.
Quick Links to Vegan Crossbody Bags
Vegan Black Crossbody Bags
The black color is always in fashion, and when it comes to bags black is always a preferred one in masses. So here we come with some amazing black color crossbody bags that are uniquely stylish and always make a statement.
Vegan Leather Crossbody Bags
Vegan leather also known as faux leather, crossbody bags are the most common style of cross body bags that are in trend nowadays. Vegan leather is not harmful to animals and in terms of quality and feel, you wouldn't notice a significant difference from actual leather. Both vegan and genuine leather has a similar texture and the same feel. There are so many varieties in the market from high-end brands to low-price brands. Some of our latest picks are.
Vegan Crossbody Purses
Small bags made with cruelty-free materials with synthetic leather or chain straps can spice up any of your day or night party dress. Check out these amazing designs we find for vegan crossbody purses.
Vegan Crossbody Handbags
There are some convertible crossbody handbags in the market with handles on the top and sling on the side so you can hang them for extra comfort or use the handle to make a style statement. These vegan crossbody handbags are convertible and can be used both ways.
Vegan Crossbody Tote
When we talk about comfort Tote bags are always a choice as they have lots and lots of space to carry all your stuff and you still look stylish. If these tote bags come with a crossbody strip they will not only add extra comfort to it but also look more stylish. Here are some of our vegan crossbody tote picks you can enjoy this season.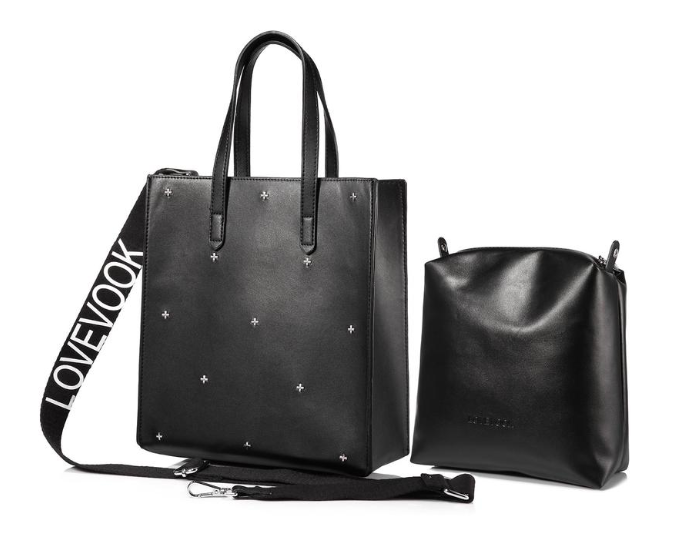 Vegan Crossbody Hobo Bags
Hobo bags are typically large kind of crescent shape, with a droopy posture, and a shoulder strap. These crossbody hobo bags have an extra crossbody strap to wear and they are made out of soft vegan leather. They are made from soft flexible materials and tend to slouch, or slump, when set down.
Vegan Crossbody Wallet or Cell Phone Bags
You will find many varieties in vegan crossbody wallets or cell phone bags in the market. They look so cute and stylish when you just want to carry such small personal items like cell phone, credit cards or some cash. You can enjoy the comfort of free hands while still having a small wallet by your side.
Vegan Crossbody Bag with Guitar Strap
The guitar straps trend on crossbody bags are so unique and you can almost transform any of your old bags by adding guitar straps to them. Most of the time guitar straps available in the market are cruelty-free but sometimes they have leather holders or leather straps. So, if you intend to buy a vegan leather crossbody with a guitar strap make sure there is no leather used. Check out these latest designs straps we find in the market they are classy and cruelty-free. Please note they are not bags they are just straps.
These are some vegan crossbody bag designs you will love to have in your wardrobe. Let us know which one you like the most. We tried our best to link to only those designs that are affordable.